Algo Capital Raises $200 Million To Develop Algorand Ecosystem
The funds will be available for all startups building towards Algo adoption.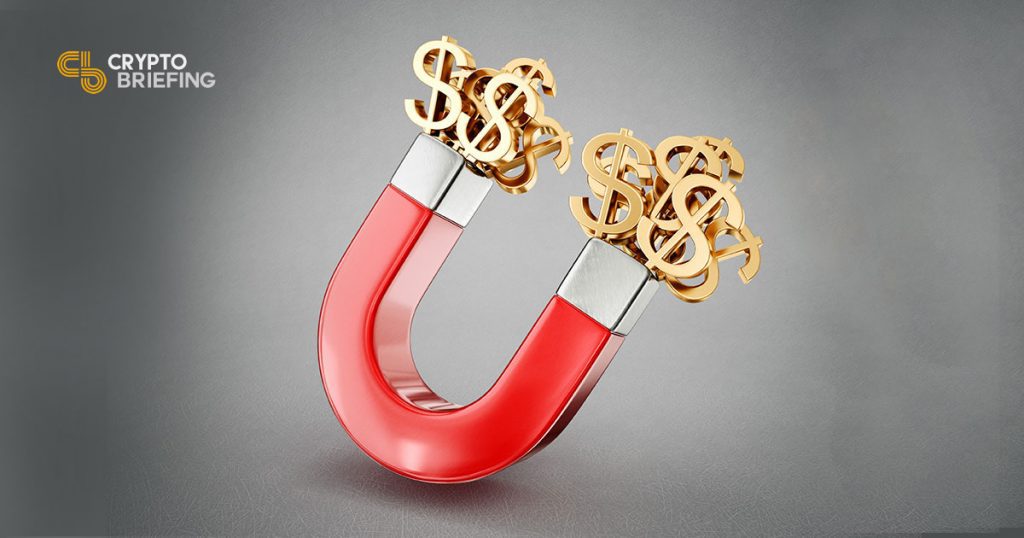 Algo Capital, a financial institution focused on accelerating the Algorand ecosystem has announced a successful funding round for its VC fund, obtaining double the expected $100 million.
The firm is a separate entity from both Algorand Foundation and Algorand LLC, but it is wholly focused on driving adoption, liquidity and access to the Algorand blockchain. It does so by investing in businesses which are building dApps and infrastructure on Algorand's technology platform.
The fund is backed by a collection of experienced financial and blockchain industry investors across the world including Brainchild, NGC Ventures (the venture arm of NEO Global), Eterna Capital, GSR, Cognitive Blockchain, Rokk3r Inc, Wibson, 11-11 Ventures, DG Ventures, Winslow Strong, Invermaster and many others. It is led by veteran blockchain investor David Garcia, entrepreneur-turned-VC Arul Murugan, and blockchain technology expert Pablo Yabo.
A key element of the fund is its devoted support of Algo as a means of payment. Besides having Algo adoption as the key driver of all its decisions, the fund also holds a large stake in the token. To this end, all commitments to the Algo VC Fund were accepted in Algos, which is also the primary currency for capital calls. In addition, a portion of all investments will be delivered through ALGO, which allows portfolio companies to make use of the currency for payments within the Algorand network, further spurring adoption.
The fund invests in disruptors with proven business models, scalable revenue and a clear path to profitability. Algo Capital already has a strong initial portfolio, including stakes in Securitize, IDEX, BlockDaemon and OTCXN.
Algo Capital will be looking for more valuable blockchain-based business, already setting its eye on developing joint ventures with other venture studios and accelerators around the world.
Algorand, the underlying blockchain ecosystem, is a Pure Proof-of-Stake blockchain system built on Byzantine Agreement consensus rules. It is an open-source project, founded on the core tenet that the blockchain system should allow change – which can be decided through the same consensus mechanism used for creating blocks.
Earlier this year, the project collected $60M in an unprecedented token sale.