Algorand Climbs 30% During Market Downturn
Despite most crypto assets dropping, Algorand has shown strength.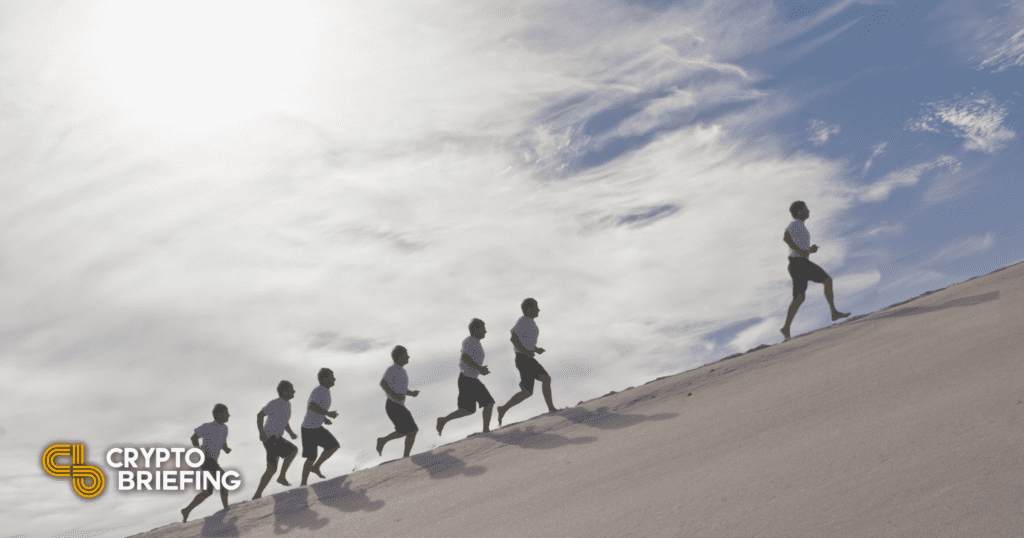 Algorand has recovered from yesterday's market crash, climbing over 30% Tuesday morning. The coin appears to have decoupled from Bitcoin's price action, reaching a new local high.
Algorand Defies the Market
While most of the crypto market dropped following Bitcoin's 16% flash crash, some projects have held up well.
Algorand recorded a gain of over 30% today, reaching a new local high of $1.81. It's slightly cooled off since, trading at $1.73 at the time of writing. Trading volume has also increased, more than doubling over the past 24 hours.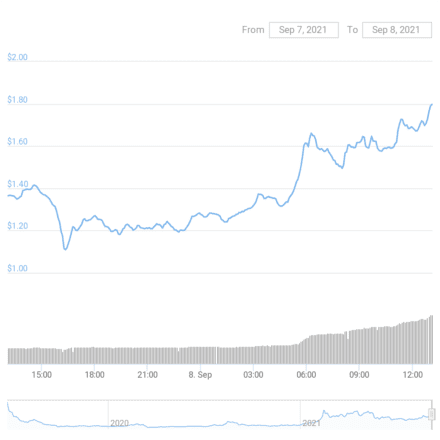 At the same time, other top projects have plummeted, with prices dropping as much as 25%. Those hit badly by the current downturn include fellow Layer 1 projects Avalanche and Tezos, falling 23% and 24% percent respectively before posting slight recoveries.
In contrast, Algorand has bucked the trend, registering double-digit gains while the rest of the market is down. ALGO has quickly surpassed its May highs, showing new enthusiasm for the protocol.
Over the last few months, Algorand has secured multiple commercial partnerships across Latin America. In June, Spanish neobank Bnext tapped the protocol to provide international remittance services across Spain and Latin America. More recently, Algorand forged a key partnership with the Salvadoran government, working with the Latin crypto firm Koibanx to implement blockchain technologies in the country.
Also of note is a recent announcement from the Algorand Foundation regarding how the circulating supply of ALGO is reported. The new reporting metric will now include All unrestricted ALGO not held directly by the Algorand Foundation.
As interest in smart contract-enabled Layer 1 blockchains increases, Algorand is well-positioned to continue expanding.
Disclaimer: At the time of writing this feature, the author owned BTC, ETH, and several other cryptocurrencies.