Altcoins Close Distance As Bitcoin Price Struggles Above $10,000
EOS and ATOM lead the surge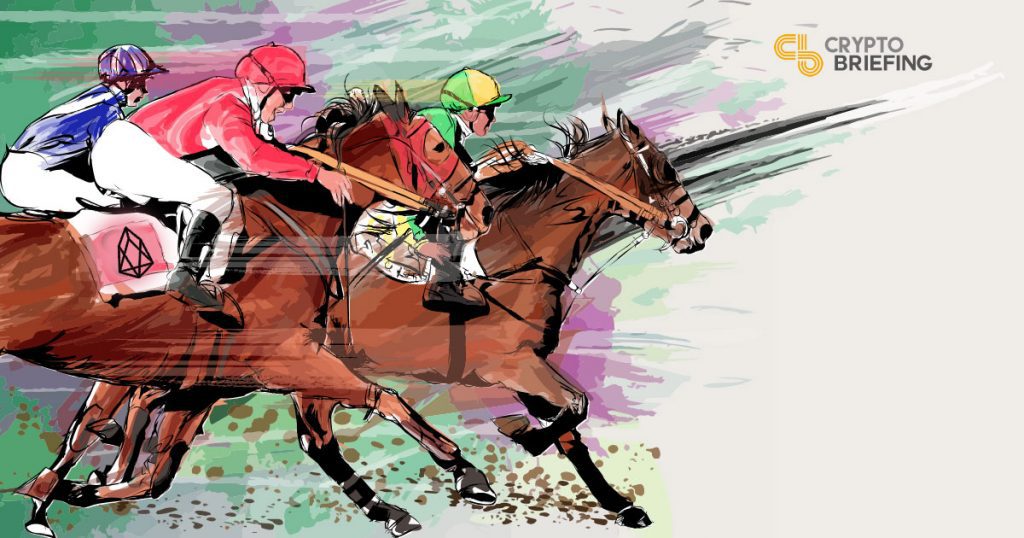 Bitcoin has failed to make meaningful gains during the weekend. A strong downwards push on Friday dropped BTC dangerously close to $10,000, though the support held.
Prices stabilized during the weekend, but significant altcoin action during this period has rolled back some of Bitcoin's dominance gains, which have now fallen below 70%.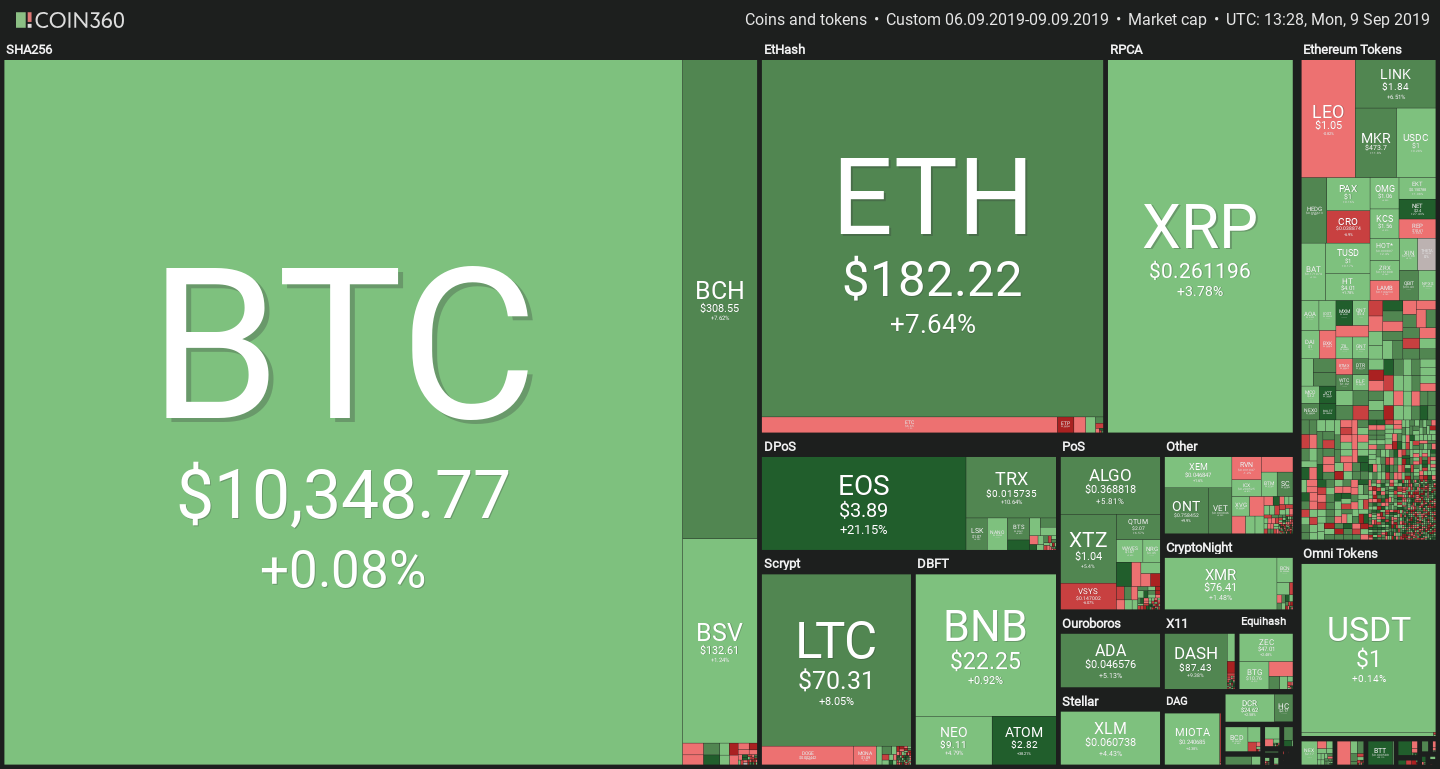 Bakkt's launch is scheduled in exactly two weeks, though the institutional exchange is gradually ramping up activity. After opening its Warehouse for Bitcoin deposits on Friday, today it has been made available for Futures as well.
The Bakkt Warehouse is active for futures

Bitcoin deposited at our Warehouse is protected by a $125 million insurance policy

— Bakkt (@Bakkt) September 9, 2019
The tweet in itself hasn't produced an immediate reaction. BTC had moved up 200 points just the hour before, likely due to standard market fluctuations.
Mati Greenspan, senior analyst at eToro, noted that "The crypto markets have been rather stagnant on the surface lately yet it seems that some of the fundamentals have been creeping up on us." The cited reason is Bitcoin's hash rate, which continues to hit new highs since the 2017 boom.
---
EOS surges ahead of 1.8 update
A clear winner is the 'Ethereum-killer' EOS, which rose by more than 20% over the weekend.
This is the result of the recent confirmation that EOS block producers have agreed to conduct the scheduled 1.8 network upgrade on September 23rd.
The update is considered crucial. It will allow dApp developers to take care of the CPU costs that would normally be paid by the users, removing a key friction component in the overall user experience.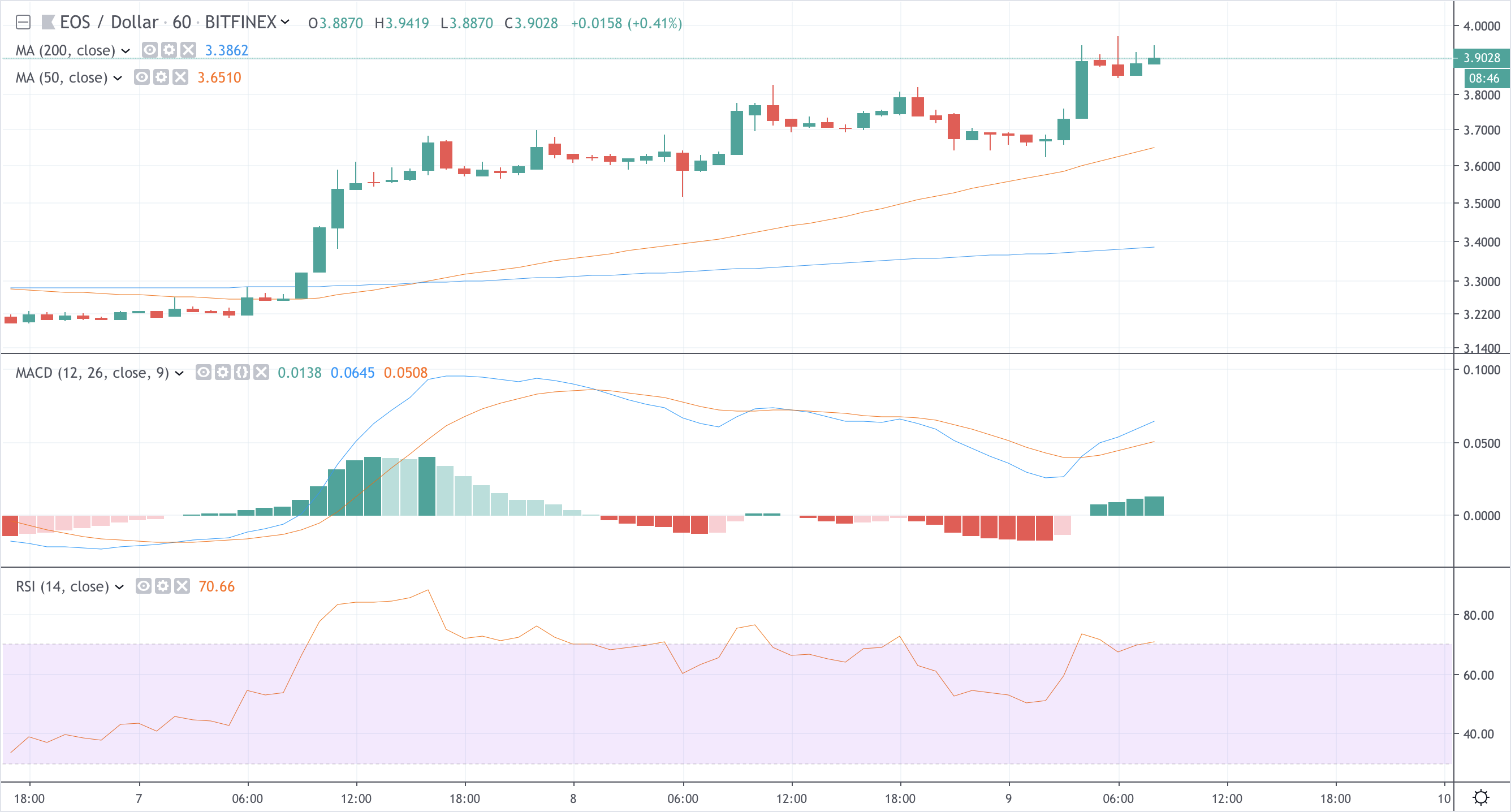 The reaction from the market has been astounding, with three major spikes combining to produce double-digit gains. The upgrade narrative is likely going to dominate EOS's price action in the next weeks, whether positive or negative.
---
Cosmos' ATOM rebounds
Following a terrible performance earlier last week, the Cosmos Network token has seen a strong price bounce, posting +11% on the day and +35.48% for the last 7 days.
The rally is a combination of several factors. First of all, high volatility often cuts both ways: strong falls are sometimes followed by equally strong bounces, as traders anchor to the previous price and deem the asset to be oversold.
Secondly, the project had some positive developments lately. The Cosmos Hub Proposal D has passed recently, superseding the "flawed" proposals B and C. Above all, the decision should guarantee political stability for the network, relaxing investor preoccupations.
This has resulted in a strongly positive daily sentiment for ATOM of 69.48%, according to data from theTIE.io. Long-term and intra-day sentiment remains neutral, however.
The cherry on top comes from Cosmostation Wallet's Keystation, a key manager for Cosmos dApps. This product will help Cosmos users keep their private keys secure when interacting with the network, which aids in adoption.
Intoducing Keystation: end-to-end encrypted key manager for dApps built with the @cosmos SDK.

Implement it for your @cosmossdk dApp, DEX, wallets for secure & easy authentication 🤙@interchain_io @luniehq @iov_official @kava_labs @irisnetworkhttps://t.co/L16oVMDDla

— Cosmostation Wallet (@IBCwallet) September 6, 2019
The rest of the market remains varied. BTT, MKR and ONT are on the rise today with +6.5%, +6.24% and +4.34% respectively, while CRO, RVN and REP have posted slight losses of 4.4%, 3.71% and 3.13%.