Amazon Wants to Hire Someone With Experience in DeFi
Amazon is recruiting a Head of Product to integrate blockchain technology into its cloud services.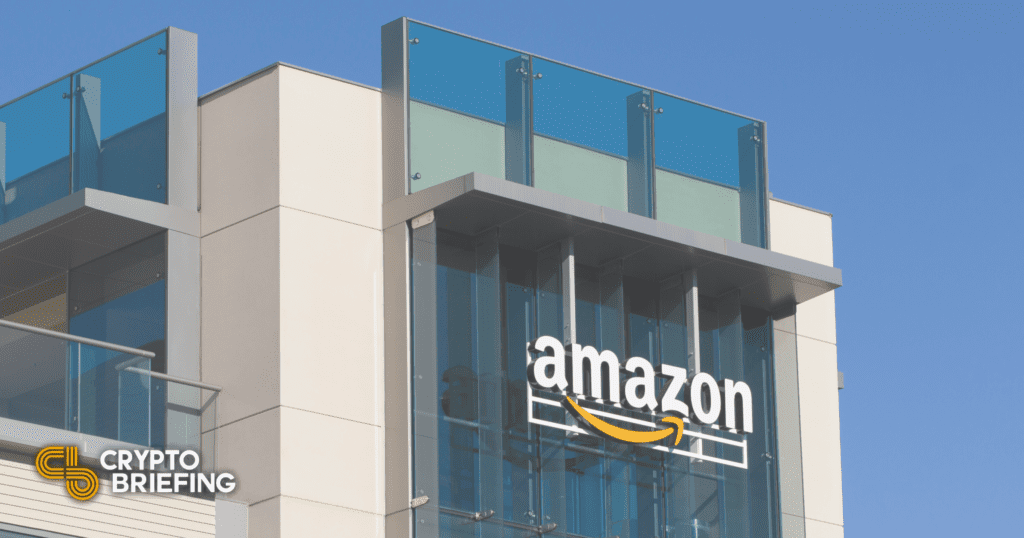 Amazon has posted a job vacancy for a Blockchain Head of Product who "ideally" has experience in DeFi.
Amazon Recruiting Blockchain Product Head
Amazon is looking to hire a crypto expert.
The tech giant placed the job post for a Head of Product at Amazon's blockchain unit Amazon Managed Blockchain (AMB) in Seattle today, inviting candidates to "drive customer success in a transformational space." The successful candidate will be responsible for enhancing Amazon Web Service (AWS) by integrating blockchain technology and its use cases, the post notes.
The description also details how the company is looking for someone who is "passionate about blockchain, distributed systems, and cloud-scale software." Apart from adequate experience and educational qualifications, the role demands "experience with blockchain frameworks, technology, and applications including Ethereum and Hyperledger." It adds that the ideal candidate "will have experience delivering products or innovations in the blockchain space, and in particular DeFi or Traditional Financial Services."
In March, AMB added support for Ethereum to allow EVM-based applications to run on its cloud platform. It also enabled synchronization with the public nodes across the Ethereum network. Ethereum is currently the leading DeFi platform in the blockchain space.
The recent developments suggest that Amazon is looking to offer a suite of products that will be compatible with DeFi applications. AWS is the world's largest company in the cloud space, with Google as its closest competitor.