Ampleforth Removes Upgradeability, Decentralizes into Community
The Ampleforth team is taking a major step to decentralize by removing controls of its token contract and placing the protocol in the hands of its community.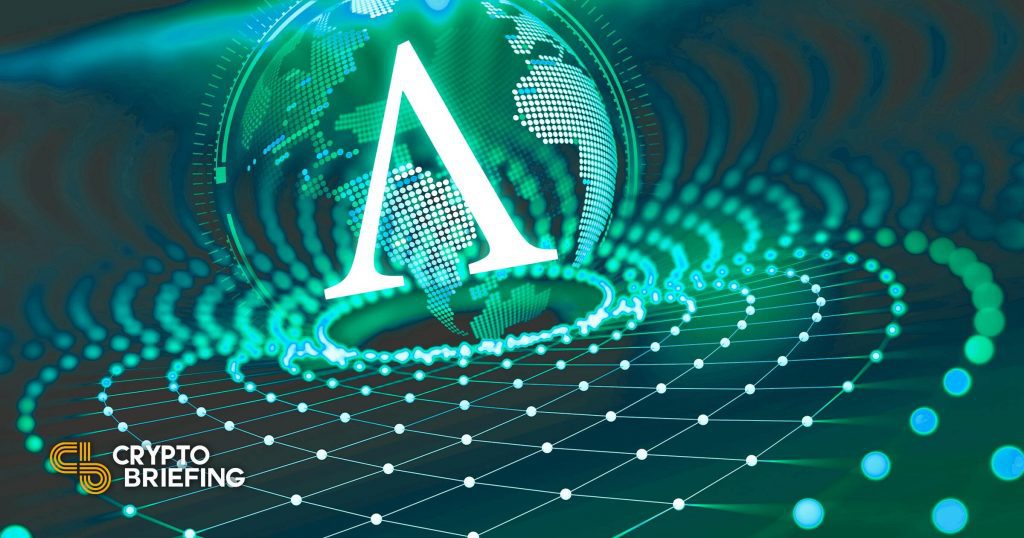 Key Takeaways
The original rebasing project Ampleforth is removing upgradeability from the protocol's token smart contract.
The project has taken the next step on the path to placing the protocol into the hands of its community of more than 30,000 active AMPL wallets.
Ampleforth is officially censorship-resistant and cannot be changed without the community's approval.
Ampleforth has lifted upgradeability from the protocol's token contract, taking another step towards full decentralization. The protocol is now censorship-resistant and immune to outside influence.
But this wasn't always the case.
Ampleforth's Winding Road
Launched in 2019, Ampleforth was a unique crypto project.
It introduced rebasing, elastic supply and has inspired the recent wave of algorithmic stablecoins. These topics were still nascent and oftentimes misunderstood at that time.
The protocol's native token, AMPL, is like a living organism that grows and shrinks in value according to supply and demand. It aims to maintain a $1 peg, but it does this much differently than Tether's USDT or Maker's DAI.
It also shouldn't be confused with stablecoins; AMPL is extremely volatile. At times, the token has risen as high as $4 before a brutal crash.
If there is a circulating supply of 100,000 AMPL and the price increases from $1 to $2 due to buyer demand, the network will automatically redistribute an additional 100,000 AMPL and help return the peg to $1.
What's more, these additional tokens would be distributed to AMPL holders proportionate to their current holdings. The inverse is true if the price falls below the $1 peg. Instead, the protocol burns a proportionate amount of AMPL tokens held in a wallet.
This is a simple unpacking of what is known as rebasing. It occurs once every 24 hours. So far, AMPL has successfully executed more than 600 rebases.
Ampleforth has also inspired myriad other projects, including Yam Finance, Empty Set Dollar, DeFi Dollar, and many others. Few, however, have enjoyed the same level of adoption.
The protocol has reached a total of 76,473 total addresses at press time. Over 30,000 are currently active.
The growing number of addresses has made it much more viable for the protocol to continue decentralizing. More addresses mean less centralization. The successful distribution of AMPL comes in part due to various incentives programs called "Geysers."
For reference, there were less than 6,000 AMPL wallets when the first Geyser was launched.
Step-by-Step Decentralization
In June 2019, Ampleforth's co-founder, Brandon Iles, wrote:
"We felt that upgradeability is something we needed to include in the beginning, given how quickly the crypto landscape changes. If it were ever possible, and safe to do so, we'd also prefer to remove this mechanism."
Upgradeability refers to a project's ability to make changes to the protocol once it's live. It's also a point of centralization, which became abundantly clear in the wake of the KuCoin hack.
In September 2020, the crypto exchange KuCoin was hacked for $150 million. The attackers made off with various tokens, including nearly $11 million in AMPL at that time. The Ampleforth team then executed a contract upgrade and froze the attacker's address, preventing them from selling these tokens.
This has been the only time that the team has intervened in the protocol.
Now, with the removal of upgradeability, similar actions will be impossible. The community will now be the sole conductors of the project's future. What's more, all funds lost in the KuCoin hack will be returned to the victims.
All that's left now is a governance framework, much of which is already in place.
Like many popular DeFi protocols and the Ethereum network, Ampleforth also has public proposals called AIPs and ACCPs. So far, there have a total of six proposals. Each proposal suggests different changes to the protocol as part of a broader governance scheme.
Still, discussions around these proposals are akin to Reddit upvotes and commentary; anyone, not just AMPL token holders, could participate and vote. For Iles, this has been enough as he wrote in the above-mentioned post that Ampleforth had no "plans to release a separate governance token."
Today's announcement does, however, leave some room for speculation.
According to the AmpleforthMedia team:
"Future protocol maintenance and upgrades will only be achievable through on-chain governance by the Ampleforth community. Further information on this will be announced by the Foundation in the near future."
Disclosure: The author held Ethereum and several DeFi tokens via an index at the time of press. Ampleforth was a former sponsor of Crypto Briefing.