Amun and Binance Launch World's First BNB ETP
The product launches today at a rough trading price of $20.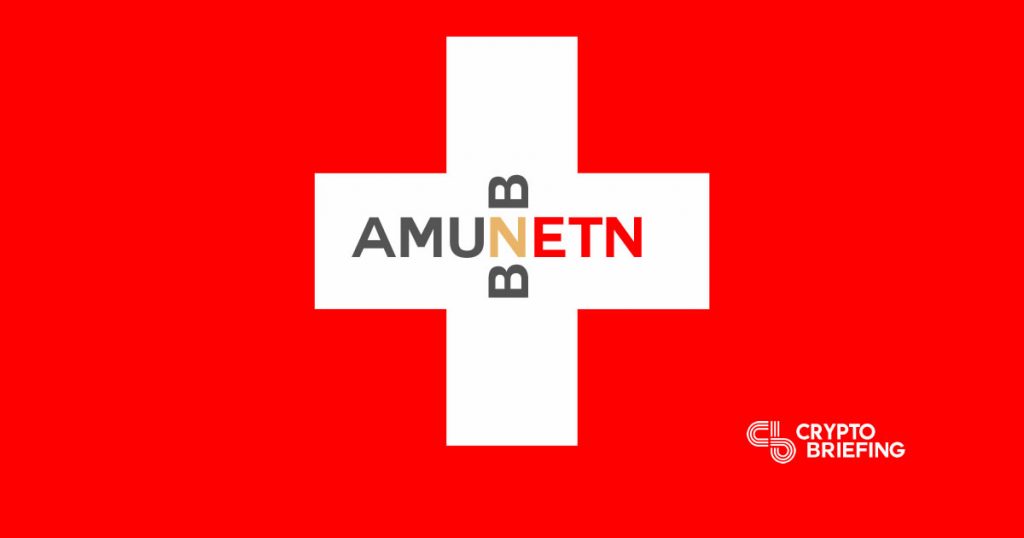 Binance has partnered with the Swiss cryptocurrency product provider Amun to launch a BNB exchange-traded product (ETP), which is expected to provide a whole new class of investors with exposure to the digital asset through a regulated product.
Trading for the BNB ETP – listed as ABNB – begins today on the SIX Swiss Exchange – the world's tenth-largest exchange. Designed to make the top-ten cryptocurrency accessible to a less crypto-orientated audience, the product, a world-first for the cryptocurrency, can be bought and held using a brokerage or a bank.
Binance CEO Changpeng Zhao said the product would help open up digital assets to traditional investors, giving them exposure to "a new and regulated asset class with a unique dimension to utility tokens…through a traditional financial infrastructure."
Issued on the Amun Onyx Platform, the new BNB ETP reportedly took about a month's work to create. Each new product will track precisely 1.09890110 BNB and will trade at a starting price of approximately $20 – depending on market conditions.
Laurent Kssis, who joined Amun as its Managing Director last week, said that even with the token burns likely to restrict supply and dampen volatility, the remaining 100M BNB tokens will provide "ample space for a Binance ETP to exist for a very long time."
Having gained nearly 200% since Q1 2019, the coin is "well within the arbitrage boundary of normal volatility behaviours", he said. Traders will find the new ETP attractive as it gives exposure, through a traditional product, to the whole Binance ecosystem.
Binance has recently tried to make the case that BNB fits the criteria for a utility token. In its report released last week, the exchange argued that the coin was not just a means to receive discounted trading fees, but could also be used as a means of payment on some travel websites, a new store of value or even to purchase real-estate on sites such as Propy.
In total, Binance said BNB had more than 120 different use-cases. As Crypto Briefing reported at the time, it appears the exchange is working to avoid a securities classification in the US by the SEC.
Amun came to prominence last year when it launched its first crypto ETP, tracking a basket of the then-five largest cryptocurrencies by market cap. It's first fully-collateralized ETP, tracking both Bitcoin (BTC) and Ether (ETH), came to market earlier this month.
Amun has received investment from the son of Tim Draper, Graham Tuckwell, the founder of gold ETF product provider ETFS Capital, and Greg Kidd, co-founder of investment firm Hard Yaka. The Block's founder and CEO, Mike Dudas, is also one of the company's seed investors.
Binance and Amun have said that they plan to collaborate again in the future, to provide more crypto-focused products that will encourage traditional investors to engage with the asset class.