Are Decentralized Office Apps an Alternative to Microsoft and Google?
Every breath you take... we'll be watching you.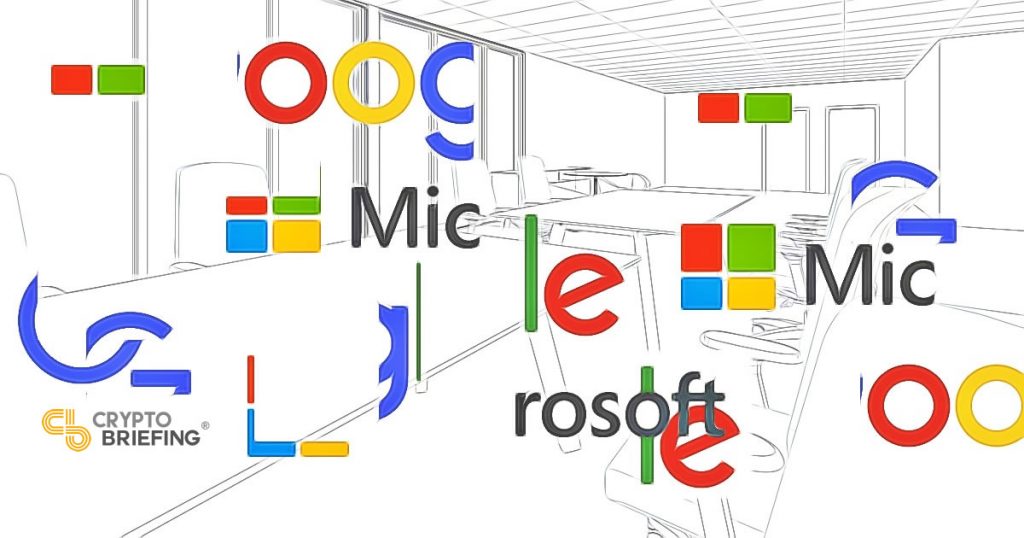 The decentralized applications (dApps) space tends to be dominated by two categories, DeFi and gaming. This is true if you look at the major blockchains like Ethereum, EOS or Tron. However, aggregator site app.com lists a diverse bunch of dApps based on Blockstack. Among these is a suite of decentralized office apps that claim to be an alternative to the likes of Google Docs.
We decided to investigate to see if they can live up to their claims.
---
Why Use Decentralized Office Apps?
One word – privacy. Google's terms of service state:
"When you upload, submit, store, send or receive content to or through our Services, you give Google (and those we work with) a worldwide license to use, host, store, reproduce, modify, create derivative works, communicate, publish, publicly perform, publicly display and distribute such content."
So that applies to any text you write in a Google Doc, anything photos you upload to Google Photos, anything you send in Gmail – basically, any data you choose to put through Google.
Microsoft isn't quite as bad, but it's not squeaky clean either. The company fell foul of Dutch regulators at the end of 2018 after they found it had been operating usage data monitoring that contravened the European General Data Protection Regulation.
The decentralized office apps we've listed here are all based on Blockstack. Using this platform, you get a single universal login and a private data locker, secured by blockchain-based security and encryption. The good news for non-crypto aficionados is that you don't need to buy any tokens to use them.
Your work and content belong to you, and nobody is tracking your usage.
We reached out to one of the developers behind some of the dApps listed here, to ask about the privacy features. They stated:
"As we kept hearing news of breaches from big-name tech companies, including stolen data, hacked data on the black market, and adware everywhere, it made us think about how to solve the issue."
They elaborated: "We wanted to make decentralized tools to help people have control over their data and maintain their privacy, without compromising the productivity offered by office apps. We believe privacy should be a built-in feature so that you shouldn't have to worry about your privacy while you are living your daily life."
So, with the privacy element assured, these are the dApps we tried out.
---
Arcane Docs – Word Processing
Arcane Docs allows you to import an MS Word doc and start working on it, or create your own document. The interface is visually very similar to MS Word, with all the same basic text formatting options and many similar features. For example, you can insert images, tables, references, table of contents, and more. It also offers the option to create a mail-merge.
However, if you're a power user of MS Word, you'll find Arcane Docs lacking in a few areas. For example, there doesn't appear to be any way you can alter the pre-set styles, and we couldn't find any pre-set templates for different document format such as a resume or a letter. There's also no tracked changes feature.
Arcane Docs does allow you to export your work to a .docx file, which is helpful if you need to send it as an email attachment. Like Google Docs, it also gives you the opportunity to share a link to the document.
---
Arcane Sheets – Spreadsheets
Like Arcane Docs, Arcane Sheets provides many of the same fundamental features as MS Excel. For example, there are options for number formatting, inputting formulae, creating graphs and charts, and creating validation rules. Unlike Google Docs, Arcane Docs also allows you to create pivot tables, which is a big plus if you need to analyze large data sets, particularly in accounting.
Like Arcane Docs, you can export to an Excel file if you want to share your sheet with a non-Arcane user.
Again, it doesn't have all the features that power Excel users will be used to having. For example, we couldn't find any options for conditional formatting. And if you use macros in Excel, then you'll be disappointed.
---
Arcane Photos – Image Storage
It's not strictly an office tool but Arcane Photos is perhaps the most basic of these decentralized apps that we tested. The upside is that you get 10GB of free storage, but it doesn't really offer any features beyond the ability to store your photos privately.
In contrast, Google Photos does offer the option to create albums, along with collages and animations. Google also allows you to group photos by location which is great for travel pictures.
On the other hand, Google essentially assumes the rights over your images once you upload them. For many of us, photos are very personal, so the one feature of Arcane Photos – privacy – is a huge factor to consider.
---
Dmail – Email
Unfortunately, there's no way to make your existing Gmail or other email accounts private. So if you want the privacy of decentralized emails, then the only option is to create a new Dmail identity. The other drawback? Well, your emails are only as private as the person on the other end's are, meaning that your contacts will also have to use Dmail for you to communicate with them using this dApp.
If your contact list does comprise a number of Dmail users, then there are some nice features to this dApp. One we liked is that, assuming you've added your wallet addresses to your Blockstack account, you can send an invoice with Dmail and the recipient can pay you directly with BTC or ETH.
Otherwise, it offers many of the features you'd expect from an email client and looks visually similar to the Gmail web interface. You can set your own signature, create a contact list, and link in your social accounts.
---
Overall Verdict
It's heartening to see that blockchain developers are putting time and effort into creating privacy-centric office tools. Brave has set the stage for private browsing, but we need more. The current features of these decentralized office apps aren't yet at the level offered by Microsoft and Google.
However, they're new. dApps need to gain users if they're to develop to the levels of sophistication that Microsoft and Google have managed. Therefore, if you're not a power user, you just need some essential office tools, and you care about your privacy, these decentralized versions of office apps are a great alternative.