As SEC Thaws, Wall Street Prepares For Crypto Adoption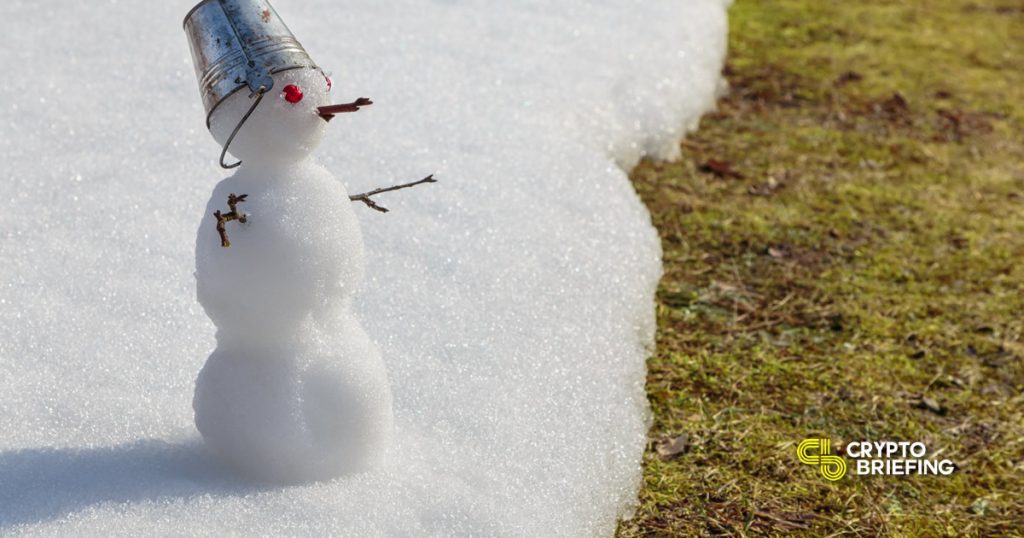 Markets fell after the latest setback for crypto Exchange Traded Funds. The SEC rejected a rule change proposed by the Winklevoss Bitcoin Trust, which would allow trading of Bitcoin-based Exchange Traded Products.
Despite the market reaction, the vote was the best news we've had for a while.
Regulators Starting To Split
Regulators rejected the ETF proposal by a 3-1 vote—making Thursday the first time a Commissioner voted in favor of a crypto-based exchange product. And the newest Commissioner, Hester Pierce, became a minor crypto celebrity when her published dissent went viral on Twitter.
Apparently, bitcoin is not ripe enough, respectable enough, or regulated enough to be worthy of our markets. I dissent: https://t.co/gH5zXaKtmj

— Hester Peirce (@HesterPeirce) July 26, 2018
Her dissent was a point-by-point rebuttal of the Commission's majority position, which found that the ETF proposal had failed to demonstrate that investors would be protected against market manipulation.
"[T]he Commission's approach undermines investor protection by precluding greater institutionalization of the bitcoin market," Mrs. Pierce warned in her 2,400 word opinion, adding that she "would rather we err on the side of approving products so that investors, who are generally better judges about these things than we are."
Ms. Pierce, who was first nominated by Obama and later confirmed under Trump, appears to be something of a maverick in SEC ranks, having several times voted against the consensus. In previous dissents, she has also argued in favor of lowering the barriers for accredited investors.
This is bigger news than it looks, if only because dissenting opinions are so infrequent. Although it takes three out of five Commissioners to vote, dissenting opinions are rare; in June, for example, there were only fifteen dissenting opinions out of over five hundred votes cast. Partial agreements are only slightly more common.
---
NASDAQ prepares for Acceptance
Meanwhile, Wall Street might be ready to welcome Cryptocurrency—as soon as it puts on a suit, that is. Nasdaq, Inc., which owns the world's second-largest stock market, hosted a meeting of industry and business leaders to discuss the road ahead, including how to improve the image of digital currencies, Bloomberg reports.
According to Bloomberg the meeting was attended by representatives of "about half a dozen" financial bodies, including Gemini and other cryptocurrency exchanges.
Nasdaq has flirted with cryptocurrency before, and provides trading software to several crypto exchanges including Gemini, DX. Exchange and SBI. Nasdaq CEO Adena Friedman has publicly entertained the possibility of offering crypto trades at some time in the future, although she was careful to avoid too strong a commitment.
If other Commissioners begin to flip, the Nasdaq may have a chance to trade ETFs sooner than it expects.
The author holds investments in several cryptocurrencies.