Wall Street Wakes Up To 2017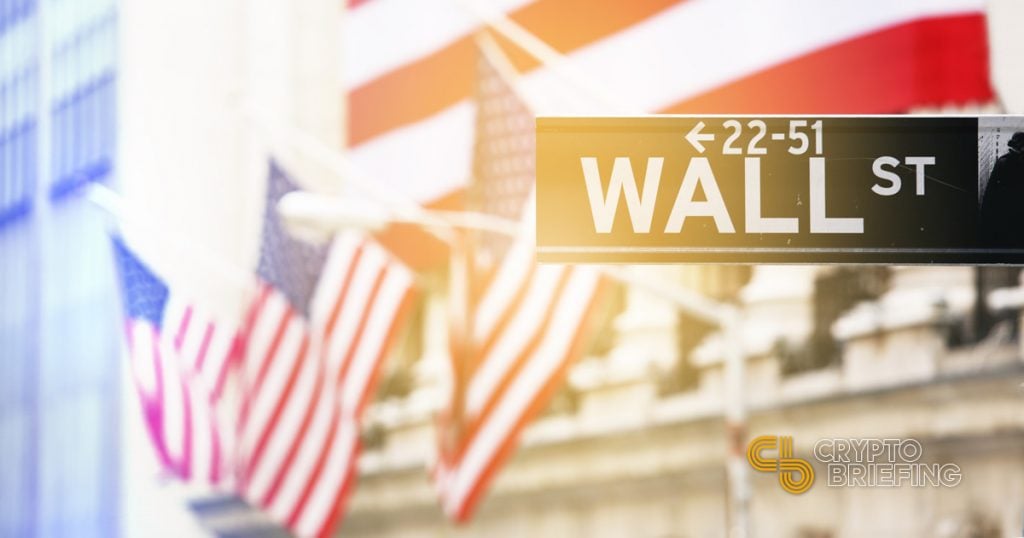 Wall Street is warming up to cryptocurrency, and brokers may soon be trading BTC along with MSFT and AAPL. Intercontinental Exchanges, the parent company of the New York Stock Exchange, is preparing to launch its own crypto exchange, the New York Times reported yesterday.
Citing "confidential" emails and documents, as well as four insiders, the Times reported that the exchange will allow "large investors" to buy and hold Bitcoin.
If successful, the new crypto exchange would be Bitcoin's latest outpost on Wall Street, after Goldman Sachs' announcement of a crypto trading desk last week. While Goldman Sachs is only planning to offer derivatives, and the Chicago Mercantile Exchange offers Bitcoin futures, ICE's proposed coin exchange will be the first on Wall Street to trade in actual bitcoins.
However, it won't be quite as simple as a buy on Coinbase. Rather, the new coin exchange will deal in swap contracts, the Times reports. Although somewhat more complicated, the swap contracts will still end with Bitcoin and money changing hands.
The proposed exchange would be a remarkable milestone for Bitcoin, which until now has been an uninvited guest to the world of high finance. The news comes only days after Wall Street darling Warren Buffett described cryptocurrencies as "rat poison," and his henchperson Charlie Munger compared crypto markets to "turd trading" and "harvested baby brains."
But even baby brains would have a place on the stock exchange, if they did half as well as Bitcoin did in 2017. Now, it seems, even the most nervous traders are shyly queueing to buy their brains in person.
Nasdaq CEO Adena Friedman has also hinted an interest in crypto, telling CNBC that "Certainly Nasdaq would consider becoming a crypto exchange over time," provided that some regulatory wrinkles were ironed out first. The Nasdaq is already partnered with Gemini, another leading cryptocurrency exchange.
Other institutions, while shying away from Bitcoin's shady reputation, have nonetheless expressed interest in the blockchain technology which underlies it and other cryptocurrencies. BNSF Railway, a stronghold in Buffett's Berkshire empire, is also experimenting with blockchain technology.
Bitcoin will be the only cryptocurrency available for trading, at least until regulators sort out the legal status of other cryptocurrencies. Ether and Ripple, the next two largest coins by market cap, are still awaiting classification by the Securities and Exchange Commission.
Bitcoin traded at $9,165 on the day of writing, up around 600% from the same time last year. Ether and Ripple traded for $734 and $0.81 cents, respectively.
If ICE follows through, the new coin exchange may lend some much-needed stability to the stormy cryptocurrency market. But some advice for any Gordon Geckos who may be reading: don't keep your coins on an exchange.