Austrian Government Issues $1.15 Billion Ethereum Public Bond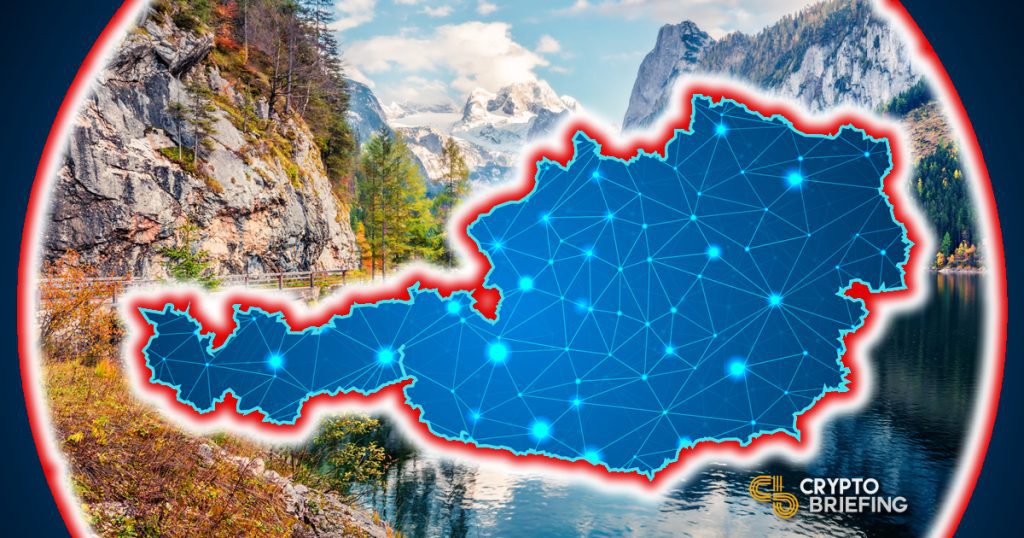 The Austrian government will use the Ethereum public blockchain on October 2 to hold an auction for $1.35 billion of government bonds. It's yet another sign that blockchain technology is finding its way in to the inner workings of public life.
Kleine Zeitung shared the news that the Oedrerrichische Kontrollbank (OeKB) will effectively run the auctions and oversee the live blockchain notarization. The bank will then issue bonds on behalf of the Austrian government.
Estonia, Dubai, Russia and Australia have all embraced the blockchain at a State level, but Austria has snuck up along the fence. After investing in FinTech studies and a panel of experts and civil servants, the government has opted to incorporate blockchain technology. These government bonds are one small step towards the final destination.
Austria's Finance Minister, Hartwig Löger, said:
Following on from setting up the FinTech Advisory Council at the Ministry of Finance, we are developing strategies that will give Austria the most benefit from these technological developments.
Using the blockchain technology for government bond auctions is a first in Austria, according to the bank that will run the event. It should increase transparency, the buyers can be notified instantly and the costs associated with a government bond should be much lower.
Markus Stix, managing director at the Austrian Treasury, said:
This added security contributes to achieving a high level of confidence in the auction process for Austrian government bonds and strengthens Austria's good standing in the market, which indirectly also has the capacity to contribute to favourable financing costs.
The blockchain won't go quite as far as issuing the government bonds. That's a job for people in the bank. But there's no doubt that the blockchain is crossing over to the mainstream more comfortably than the cryptocurrency it was originally conceived for.
It is perfectly conceivable that blockchain tech takes off, while cryptocurrencies themselves get regulated out of existence. It's unlikely, but the one thing we do know is that the blockchain technology is starting to plough its own furrow and live independently of the digital currencies.
The author is not currently invested in any digital currencies.