Aztec Protocol Doesn't Want DeFi Without Privacy. Neither Should You.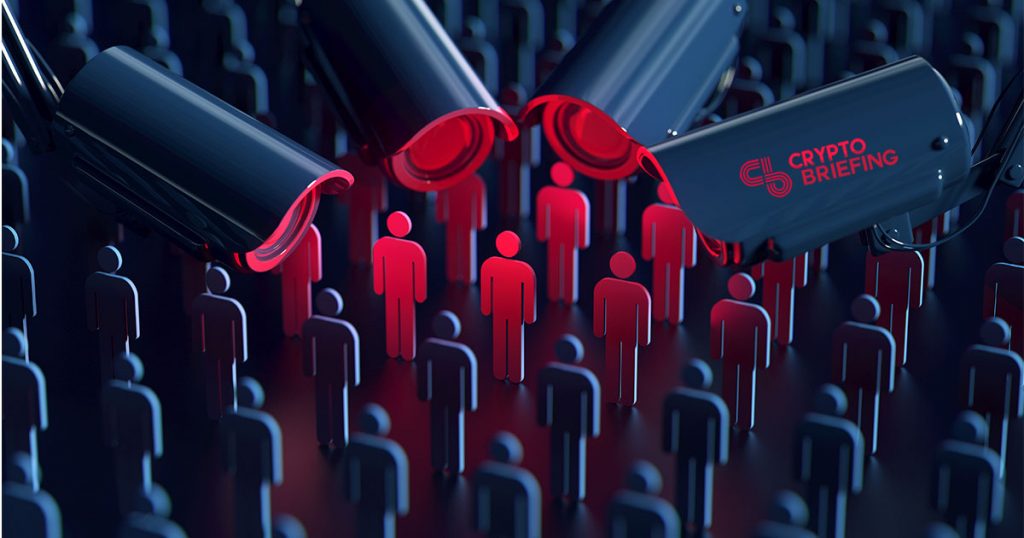 Today, Aztec Protocol, a highly-anticipated privacy layer, launched its mainnet on Ethereum. The protocol obfuscates inputs and outputs using zero-knowledge proofs, and several DeFi projects have already shown interest in integrating the technology.
Programmable Money, Programmable Privacy
Since announcing the project over a year ago, Aztec's vision to bring secret transactions to public blockchains has largely unchanged.
Tom Walton-Pocock, CEO of Aztec, told Crypto Briefing that he and his team still "want a broader, faster privacy level on the protocol," and they're still interested in helping blockchains, not just Ethereum, achieve this.
With the launch of their mainnet, they may be one step closer to reaching this objective.
The blockchain-agnostic protocol leverages zero-knowledge proofs similar to Zcash. It allows users to obscure their transactions via wrapped tokens, or to create a brand new token on the platform.
The technology also gives builders in the DeFi space the necessary tools to erect more complex financial instruments.
"A major barrier to DeFi could be privacy as it begins to absorb the greater financial system," said Pocock. He added to this by asking, "How do you prove how much collateral is in a CDP privately?"
It's certainly a complicated question, but this appears to be the exact dialogue in which Aztec is hoping to participate. Fortunately, they're not alone either.
During their trusted set up last year, the Tezos Foundation, along with many Ethereum proponents, helped execute what Pocock has called "the most demonstrably secure trusted setup ever."
A trusted setup refers to the process in which a zero-knowledge proof is created. In order to do so, the creators are exposed to the keys to creating the proof. If they don't destroy these keys correctly after the setup, anything built using this particular proof could easily be compromised.
Zcash is perhaps the most well-known project to have used a trusted setup before launching.
The team broke the proof's public and private key pairs into shards, distributed them to participants, who then brought these pieces together to form the parameters for the proof. Afterward, each member of the setup destroyed their private keys.
Aztec is no different — except they invited as many people as possible to participate. The final count touched 202 participants from 41 countries around the world.
AZTEC has completed Ignition, the biggest MPC ceremony in history by number of participants! Here are the highlights of this global computation 🌍 bringing privacy to @ethereum. Watch out for launch this month 🚀 https://t.co/LqJ02Y4zK4

— Aztec (@aztecnetwork) January 10, 2020
The Aztec team has already attracted many from the broader fintech space looking for out-of-the-box privacy solutions. In the crypto space, Carbon Money had initially shown interest until pivoting away from its stablecoin solution. Ren, a dark pool provider, will follow through with Aztec, however.
Dark pools have been a critical feature of modern finance long before the rise of cryptocurrencies and blockchain technology. They offer a unique non-exchange trading option for large asset holders.
This option appeals to those looking to make large block trades without affecting the market. Keeping a user's identity hidden when making such trades is thus critical for the trades' success.
The CEO of Ren, Taiyang Zhang, told Crypto Briefing in an interview that privacy solutions, similar to what Pocock and his team are delivering, "will eventually enable lower friction when it comes to on-boarding users."
Zhang said that they will explore how Ren's wrapped ETH tokens, called renBTC, renBCH, and renZEC, can be converted back and forth between Aztec notes.
It is still early days, and introducing privacy to DeFi is still very complicated.
But with the latest mainnet launch, Aztec hopes to entice other developers in the crypto space to continue tinkering with privacy.
They have released their Privacy SDK to make this as easy as possible, and even offered a limited number of free private mainnet transactions to get started.