Barcelona Striker Antoine Griezmann, Reddit Cofounder Join $50 Million Sorare Raise
Blockchain-based fantasy soccer game Sorare has just raised capital amid the latest NFT craze.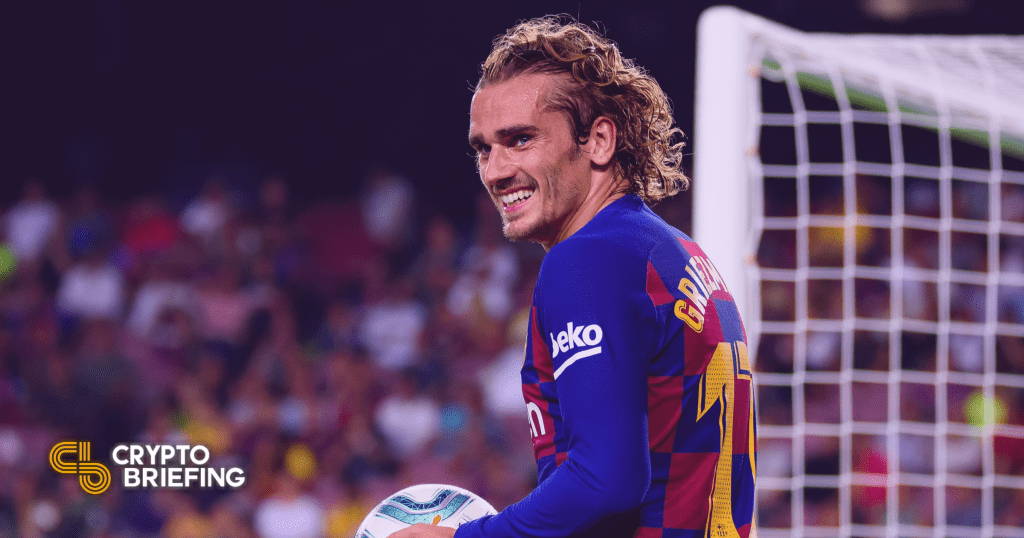 Sorare has raised $50 million in their Series A funding round. They are working with Benchmark, an early-stage venture capital firm.
Sorare Adds to Expansion Efforts
The Sorare Series A round was led by Benchmark, Accel, and other celebrities.
Benchmark is a San Francisco-based Venture Capital (VC) firm that has previously funded technology giants like Twitter, Uber, Snapchat, and more. Accel is a Palo Alto-based VC firm that has previously funded technology behemoths like Facebook, Slack, Dropbox, and many more.
Additionally, many celebrities took part in the round too. Barcelona forward Antoine Griezmann is perhaps the biggest name on Sorare's funding list. Other celebrities include Rio Ferdinand, Oliver Bierhoff, Alexis Ohanian, and Gary Vaynerchuk.
The Sorare team intends to use these funds to launch a mobile application, hire more employees, and continue onboarding the world's top soccer leagues.
A recent job listing indicates that the team is currently hiring for three positions: Senior Full Stack Developer, Talent Manager, and Game Economy Designer.
Last year, Sorare partnered with clubs like Real Madrid, Bayern Munich, and more. This year they have partnered with Liverpool and Atlético River Plate. Holland's biggest soccer league has also partnered with Sorare.
Disclosure: The author didn't hold crypto mentioned in this article at the time of press