Argentinian Soccer Club River Plate Tokenized on Ethereum
Another major soccer club has joined the fantasy league NFT game Sorare. This time, it's Club Atlético River Plate.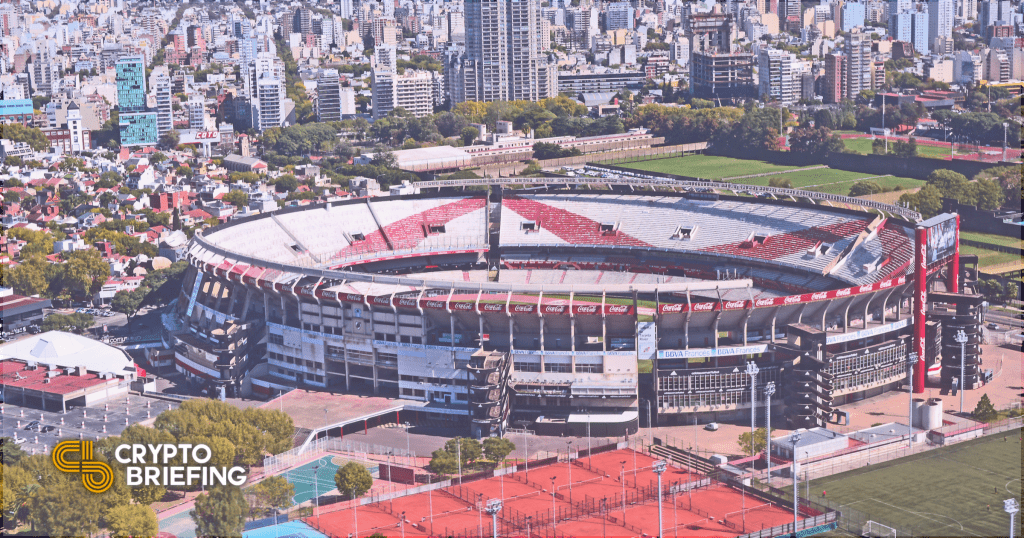 Key Takeaways
Club Atlético River Plate is joining the fantasy soccer game Sorare.
Sorare lets users trade and compete in tournaments with NFTs of officially licensed players.
Liverpool, Real Madrid, and Bayern Munich are among the teams already available in the game.
River Plate soccer club is getting tokenized on Ethereum. Players from the Argentinian club will be available as NFTs in the fantasy soccer game Sorare.
Sorare Welcomes River Plate
Sorare, the fantasy soccer game built on Ethereum, is welcoming Club Atlético River Plate.
The Argentinian club will be the first South American club to feature in Sorare's growing digital player cards list. In a press release announcing the news, Sorare CEO Nicolas Julia said:
"We are delighted to welcome River Plate on Sorare. This legendary club holding the record of Argentina Superliga title is a big milestone for the game as we want to build a truly global [soccer] experience."
Sorare has been making strides in the soccer world recently.
Earlier this month, essential UK club Liverpool joined the platform. Other featured clubs include Real Madrid, who joined in December, Bayern Munich, Paris Saint-Germain, and Juventus.
The game received a seed investment of $3.6 million from Barcelona FC star Gerard Piqué, who said he sees "huge potential" of sports gaming in a digital economy. The investment brought Sorare's total seed capital to $8.5 million.
The players on Sorare are made available as NFTs. They're a form of token that live on the Ethereum blockchain. On Sorare, they come in three levels of scarcity: Rare (100 copies), Super Rare (10 copies), or Unique (1 copy).
The game lets users buy or bid on the NFTs, which are then used to compete in leagues. Players can win ETH or other NFTs as prizes in each league.
Juan Cascio, Head of Business Development at River Plate, voiced his enthusiasm for joining Sorare, describing it as "the forefront of innovation."
Though the game is still in its relatively early stages, it's already started to draw attention from a community of NFT enthusiasts. Many of the rarest cards receive bids in the thousands of dollars. In November, a one-of-a-kind edition of Paris Saint-Germain forward Kylian Mbappé sold for $65,000.
Disclosure: At the time of writing, the author of this feature owned ETH, among a number of other cryptocurrencies.
—
Disclosure: When you purchase digital collectibles on Sorare using some of the above links, you support independent journalism on Crypto Briefing. This does not impact our reporting. We continue to pursue a fair and balanced editorial. For more information about our partnership with Sorare, please do not hesitate to reach out to us on Twitter or Telegram.