Real Madrid Joins Ethereum-based Collectible Game Sorare
The Real Madrid team is now available on the blockchain-based fantasy soccer game Sorare. Players are represented in the form of NFTs.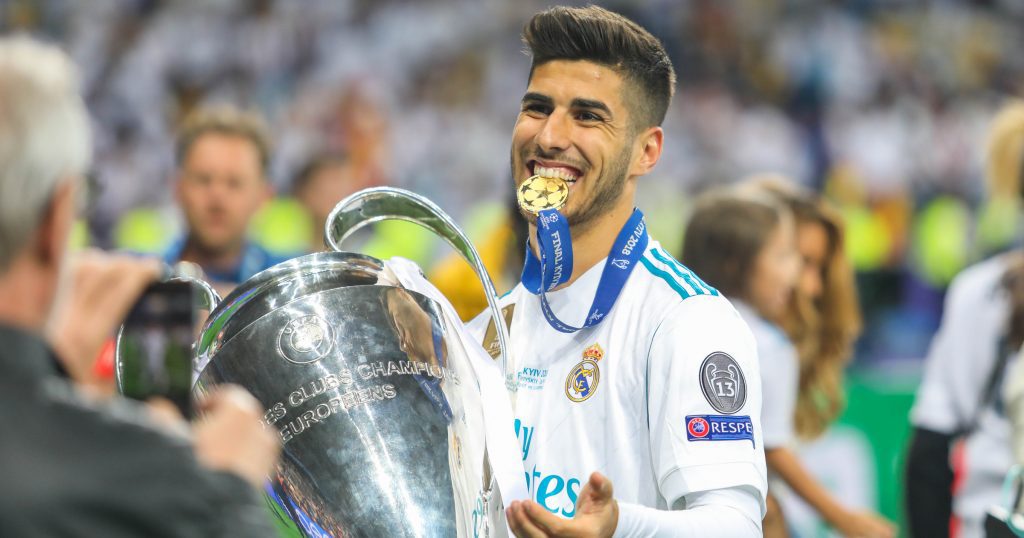 Key Takeaways
Real Madrid has joined the NFT soccer game Sorare.
Sergio Ramos, Marco Asensio, and more are now available to trade and own as NFTs.
Update follows Gerard Piqué's recent $3.6 million investment in Sorare.
Real Madrid is now live on Ethereum. The Spanish soccer team has joined Sorare, a fantasy game for trading digital collectibles.
Real Madrid Moves On-Chain
Real Madrid, one of the world's most celebrated soccer clubs, has moved onto the blockchain.
The team's all-star cast of players has been made available as non-fungible tokens, commonly referred to as NFTs, in the fantasy soccer game Sorare.
The Sorare team announced the news via Twitter on Dec. 17. The update enables NFT enthusiasts to trade tokens of Real Madrid players like Eden Hazard, Sergio Ramos, and Luka Modrić and use them to compete in a fantasy league.
In this case, the tokens have three levels of scarcity: 100, 10, or unique. They all live on the Ethereum blockchain.
Auctions for the digital collectibles opened this week and have already generated huge interest. Several of the auctions are due to close over the weekend, with the highest bids in the thousands of euros. The highest-priced token, one of 10 Marco Asensio cards, is going for €5,036.82 at writing.
There's also a bundle set including Luka Jović, Mariano Diaz, Andriy Lunin, Luka Modrić, and a unique Sergio Ramos, and it's already received a bid of €6,798.81 with just a few hours remaining.
Sorare Bringing Soccer to Ethereum
The Real Madrid team isn't the first to list with Sorare. The Bayern Munich squad is also available, with the most sought after token of Serge Gnabry bidding at €2,064.02. The Canada and Cyprus teams are also listed among other players.
Last month, too, a unique token of Paris Saint-Germain star Kylian Mbappé sold for €55,105.04 to a bidder called maxmersch.
The game has caught attention within the soccer world, too. This week, the Barcelona center-back Gerard Piqué announced that he was making a $3.6 million seed investment in the company. "I see a huge potential in the sports gaming segment in a digital economy where the attention of audiences is the single most important unit of currency," he said in a press release.
If Piqué is right, there could be a bright future for Sorare if they continue to draw interest across the sport.
The NFT Boom
The NFT space has been thriving recently.
Just this week, rap superstar Lil Yachty auctioned off a unique NFT for $16,050 to celebrate the release of his Ethereum-based YACHTY token.
A few days before that, the legendary digital artist Beeple made over $3.5 million from his latest "Everydays" collection drop.
Both sales ran on Nifty Gateway, an NFT auction house run by the cryptocurrency exchange Gemini. Another respected NFT artist, Trevor Jones, fetched $55,555.55 and $111,377 for his pieces "Picasso's Bull" and "Genesis."
As DeFi experienced exponential growth on Ethereum in 2020, the NFT boom highlighted that other use cases for the blockchain follow a similarly explosive trajectory. Real Madrid on Sorare is only the latest addition to the movement.
Disclosure: At the time of writing, the author of this feature owned ETH among a number of other cryptocurrencies.
—
Disclosure: When you purchase digital collectibles on Sorare using some of the above links, you support independent journalism on Crypto Briefing. This does not impact our reporting. We continue to pursue a fair and balanced editorial. For more information about our partnership with Sorare, please do not hesitate to reach out to us on Twitter or Telegram.