Could BAT Be The Next Coinbase Listing?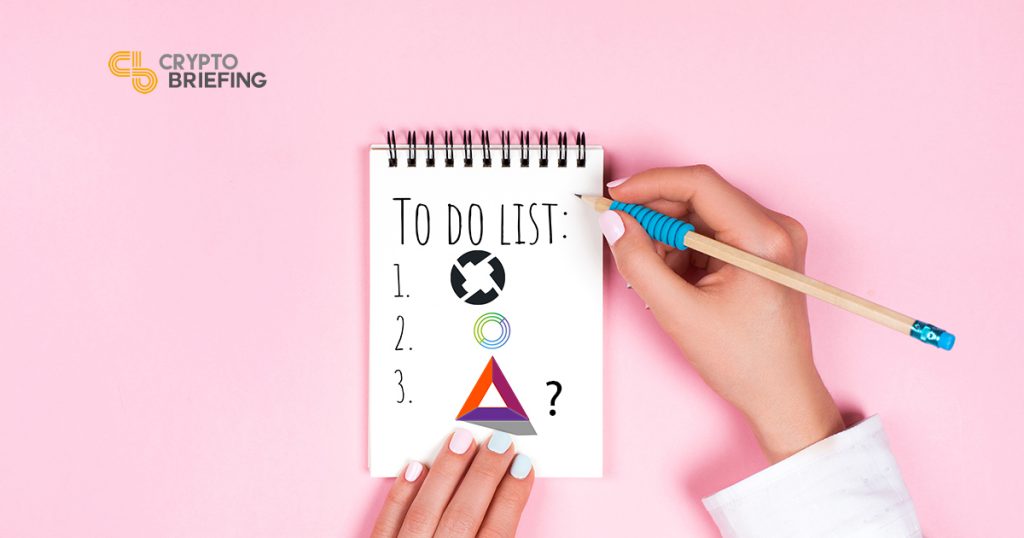 A Coinbase listing is often held up as the crowning achievement for a project. This is partly because the exchange keeps its assets exclusive, but also because it is the most popular fiat-to-crypto platform. Listed tokens are automatically more accessible than they ever were previously. The recent surge in the Basic Attention Token price comes as rumors over a BAT Coinbase listing continue circulating. Is this something we should pay attention to?
The BAT price has been creeping upwards for a while now. The token was trading at around $0.13 in mid-September and steadily started to climb towards the end of the month. Tokens hit $0.17 by the beginning of October but surged midway through the month. Within the space of a week, BAT went from $0.18 to $0.28. Per token that's not that much, but it represented a $100bn boost for the coin's market cap. Tokens have since corrected back to approximately $0.24.
So what's causing the surge? The project hasn't announced any major developments. The only positive story, unrelated to Coinbase, is the new Brave Browser is reportedly the fastest yet. According to the project's blog post, its load time is on average 22% faster than the older version.
But is this enough to explain increasing investor enthusiasm? Maybe, maybe not. It just so happens to coincide with speculation over a potential BAT Coinbase listing.
---
A new Coinbase listing policy
The sector's favorite past time used to be guessing which asset was next in line for a Coinbase listing. Crypto Briefing was not immune to this. Our own Andrew Macdonald went deep into which projects he thought were the likely candidates. He got one right when the decentralized exchange coin, 0x (ZRX), was listed earlier this month.
But the times are a'changing. Coinbase updated its listing policy in late September. No longer will the exchange disregard pleas for more assets. The new mission is to list assets, and list them fast.
In a blog post last month, Coinbase said it would "rapidly" list all of the assets that met legal requirements as well as its own standards. The exchange now asks projects to submit an application for their consideration, which they'll then evaluate against their Digital Asset Framework.
"With this shift in process, our customers can expect us to list most assets over time that meet our standards," Coinbase said.
---
Is BAT next in line?
The Basic Attention Token works, as part of the blockchain-based Brave Browser, to address the systemic issues in digital advertising; something Crypto Briefing has touched on before. BAT is a utility token, expected to be used by advertisers to reimburse publishers for their ad-space, as well as to users for watching or clicking on adverts.
So does BAT meet the mark? That depends on whether it fits in with Coinbase's Digital Asset Framework. There are six categories, such as whether a proposed asset suits the exchange's core mission and values as well as whether the technology is of a high enough standard. Whether there's a working product as well as its overall utility and legaility, particularly in the US.
BAT fulfills many of the requirements. It has so far avoided unwanted attention by American regulators. Although Brave hosted an ICO last year – for which it raised $36m – the project made sure to include disclaimers in its whitepaper that it did not promise any financial returns. This is crucial. Many projects have faced pressure by the SEC to buyback tokens sold during ICOs because they suggested the tokens would rise in value, making them an unlicensed security sale.
The number of monthly active users on Brave has tripled, from 1m in December 2017, to 3m by the middle of July, this year. It has also expanded its advertising model to YouTube, offering content creators the opportunity to make some sort of return from marketing. This not only shows a working product but also that the Brave Ledger – what BAT works on – is scalable. That the Brave Browser is improving in speed shows it can continue to increase its effectiveness as it onboards new users.
---
Is BAT decentralized enough?
Not everything about BAT will match perfectly to Coinbase's requirements; the exchange requires that listed assets are decentralized protocols. Industry figures have criticized the Brave team for placing themselves in a position of power. To date, they determine the proportion of BAT that goes towards publishers and users.
That said, Coinbase is hardly in a position to pass judgment. It has long been a market maker. Team members within Ethereum Classic (ETC) have said they felt "vindicated" when they were listed on the exchange's servers in early June. The project has since seen increased developer activity and users returning back to the fold.
Coinbase may say its committed to the decentralized agenda, but it has no plans to relinquish its privileged position.
---
Convenience at the heart of a BAT Coinbase listing
The decision may not be made on high principle. Coinbase has long said it would support ERC20 tokens, two of which are 0x and BAT. It admitted that one of the deciding factors behind the ETC listing was its technical similarity to Ether (ETH), which the exchange had listed back in 2016. ERC20 tokens all share certain technical similarities, to run off Ethereum.
Coinbase wants to increase the rate at which it lists tokens. Although there are plenty of high-quality digital assets, like Cardano (ADA), which users are clamoring to be listed, they work off separate blockchains. More technical hurdles will slow the exchange's listing rate; it has far less work to do with ERC20s tokens.
Ignoring the community's pleas for answers, Coinbase continues to enjoy acting the sphinx. Considering the way 0x appeared on Coinbase a few days prior to the initial announcement, we may find out about the BAT Coinbase listing on the Monday, and be able to trade it on the Friday.
We'll all just have to pay attention. There should be a token for that.
The author is invested in ETH, which is mentioned in this article.