Belarus, Ukraine And Russia: Time To Revisit Their Tech?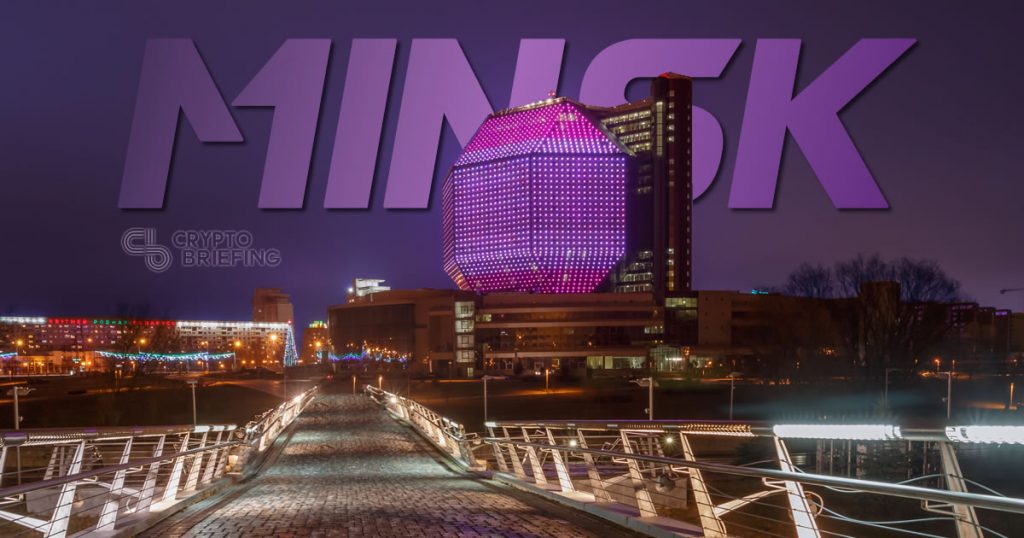 Since the fall of the Soviet Union, the Eastern European region has endured growing pains. However, one thing the newly formed countries could always hang their hat on was a strong fundamental base in applied math and sciences. As capitalist principles have fortified the budding economies, these strengths have transformed into a stellar IT startup scene.
Unfortunately, for countries which remain outside the European Union, like Belarus, Ukraine and Russia (BUR), attracting Western capital still proves challenging. This has also been true when it comes to the blockchain revolution and the ICO scene.
While there are many challenges when it comes to working in the region, the BUR triangle is a goldmine of technological advancement. Investors who put in the extra effort and get to know locally-developed projects could be rewarded with outsized returns in the coming future
---
PR Issues In Eastern Europe
For almost three decades, the reputation of Eastern Europe has been colored by the difficult economic conditions facing the region. Even as former Eastern Bloc countries joined the EU, economic development has been challenging. Many of the countries have had to overcome the clout of the Soviet past and longstanding ties with Russia in order to establish a national brand and reputation.
The Baltic Bloc, for example, having become one of the innovation hubs of the region (think Skype), was reclassified as Northern Europe. The precarious political situation wrought by shifting alliances has made it that more difficult for the BUR countries to build awareness of their IT startup scene.
Moreover, the early years of the blockchain industry have been mired by controversy regarding its association with criminal elements. This connection, contestable in its own right, has reinforced Western stereotypes of the region propagated by Hollywood over the last several decades.
As a new asset class, cryptocurrency is viewed as a high risk proposition. Conducting business in the newly opened markets of Belarus, Ukraine and Russia also solicits a degree of uncertainty typically associated with emerging markets. For some investors, the sum of these two factors simply carries too much risk.
---
The Outsource Hub
While the BUR countries struggle with attracting regular investments from the West, they have had great success with the IT service model. According to a N-iX report, Ukraine is home to over 230,000 IT professionals, while Belarus' IT outsourcing pool stands at 35,000 strong and is growing at a rate of 4,000 professionals per year. The DAXX report puts the number of IT professionals in Russia around 2 million, with further growth actively stimulated by the government.
A number of local outsource giants regularly make it into IAOP's Global Outsourcing 100, including N-iX and EPAM. These countries have also become home to development centers for Apple, Siemens, eBay, IBM and many more.
One of the reasons the triangle has become so attractive is price. Despite the high quality of software developers, salaries remain far below Western standards. Starting at the top, the median salary for a developer in Minsk is $33,000, with Ukraine close to $25,000, and Russia as low as $18,000. Due to surging demand, prices have steadily risen over the last few years, but still remain far below the US average of over $83,000.
Furthermore, the education systems in these countries have ensured that the IT talent pool continues to renew itself. Student teams regularly win prestigious computer science competitions despite fears that the "brain drain" is depleting Eastern Europe of its best and brightest
There is little evidence to doubt the quality and availability of technology personnel in the BUR triangle. The bias against local startups has more to do with the business environment in the region.
---
Local Giants In Technology
There is no shortage of Silicon Valley stars who trace their lineage to the Eastern European region. Yet there are also a great number of locally developed success stories. Russia is home to Mail.ru Group, Yandex (which recently partnered with Uber), VKontakte (one of the few social media companies that successfully defended its turf against Facebook) and Kaspersky Labs. Belarus gave the world Viber and World of Tanks, while Ukraine produced Terrasoft and Grammarly.
These are but a few of the global companies that have come out of this region, yet often times people are surprised when they find out they were not built in Silicon Valley, or Israel, or Germany. Sure, challenging political and economic circumstances make it more difficult to find and develop promising startups, but there are plenty of unicorns-in-waiting in the BUR triangle.
Regulatory Concessions
Eastern European countries have recognized IT services and, specifically, blockchain-related projects as an economic opportunity to propel GDP growth. Over the last year many governments have worked to formulate regulatory frameworks that would balance worries of fraud with the need for innovative freedom. Belarus has been the most liberal, legalizing crypto related activities and offering tax breaks to companies.
Ukraine and Russia have been slower with crypto legislature, with Russia expected to have the strictest laws out of the three. Even so, in Ukraine, the government has signed an MOU with Bitfury Group to put its data on blockchain, while in Russia, Rosfinmonitoring is preparing to handle bitcoin wallet and transaction data, as part of its Unified Information System.
These governments have made significant steps to foster a productive environment for the crypto projects in the region. It should be noted that political risks in the form sanctions and rapidly changing legal environments are valid concerns for entrepreneurs and investors. However, as outlined above, this has not stopped Western companies from outsourcing development to the region.
Need for Success Stories
Cryptocurrencies are extremely popular in the triangle. Russia and Ukraine find themselves among leaders in cryptocurrency trading by volume, and LocalBitcoins' volume by country data shows Russia second only to the US. Still, when it comes to successful blockchain-based projects from the region, there have been few to note.
Waves and Golos have prospered, but so far, the regional blockchain Olympus has remained mostly vacant. This coincides poorly with the rise of Ponzi schemes masking as crypto projects that serve to damage investor sentiment toward the region as a whole. They have reinforced existing biases and drawn attention away from the raw development talent present in the region. A few legitimate success stories could make a dramatic difference for these countries, much like Skype has done for Estonia.
---
Investing in the Future
ICO data from Elementus for Q1 2018 shows how undersized Russia and Ukraine ICO draws have been, while Belarus does not even appear on the map.
Some of this is attributable to teams choosing to register in outside jurisdictions; however, much of it is due to neglect from investors. Even locally, one often meets investors who see regional projects as tainted and refuse to even review them. If this trend persists, it could have long term detrimental effects on the entrepreneurial development in these countries.
Sure, Western investors are met with a language barrier, time-zone differences, unfamiliar cultures and political risks. However, this is more than compensated by the level of talent and competitive pricing offered in the region. The BUR triangle has never had a shortage of technological genius – it just needs a little help applying that genius into profitable businesses.
---
Investing In The BUR Countries: Tips for Success
If you are going to get involved in the crypto scene in any of the three countries discussed, here are some things that could help:
Take advantage of the expat community. There are lots of startups in Belarus, Ukraine and Russia that speak English, but there are only a few Western investors who speak Belarusian, Ukrainian or Russian. Involving immigrant specialists and bridging the language barrier from both sides will help mitigate the cultural barriers.

Get a great lawyer. Technological startups are not known for their knowledge of local law, let alone at the international level. The loose business culture in the BUR triangle can tempt startups into cutting corners and exploring grey areas. This reality requires an active compliance team to mitigate such issues.

Really get involved. Business culture is one of the more questionable aspects of working in the region. From hiring practices to hosting corporate events, a lot of the startup teams are brilliant technologically but are in need of business mentors. Show them the right way to do things and their innovations will reward you.
The Eastern European region has its share of unique problems, but even so, the blockchain scene in Belarus, Ukraine and Russia has been significantly overlooked. At this point it is not about finding a diamond in the rough, but rather finding the entrance to the mine.