Biggest Expiry of Ethereum Options Looks to Amp Up ETH Volatility
Ethereum price volatility is likely to ramp up this week with crypto's biggest expiry of ETH options this Friday.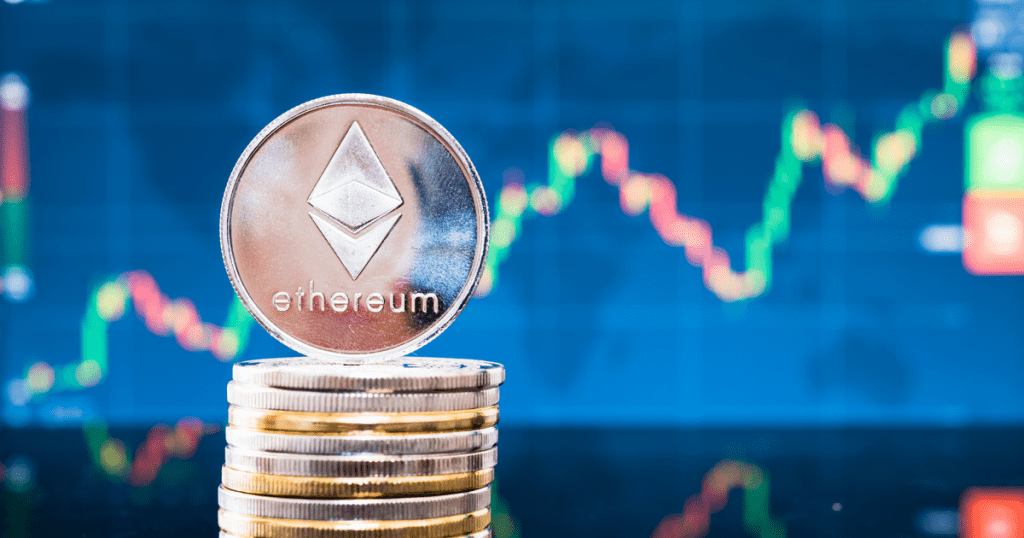 Key Takeaways
Ethereum options contract worth $415 million will expire on Deribit on Sept. 25.
A large volume of open interest increases the expectations of price volatility.
At current prices, most options traders are expected to lose money.
Options expiring this Friday represent $412 million in open interest, the largest expiry of Ethereum options to date. Expect higher price volatility for ETH.
Ethereum Options Traders Anxious Before Expiry
Deribit is the leading portal for options contracts on Bitcoin and Ethereum with 75% and 92% market share, respectively.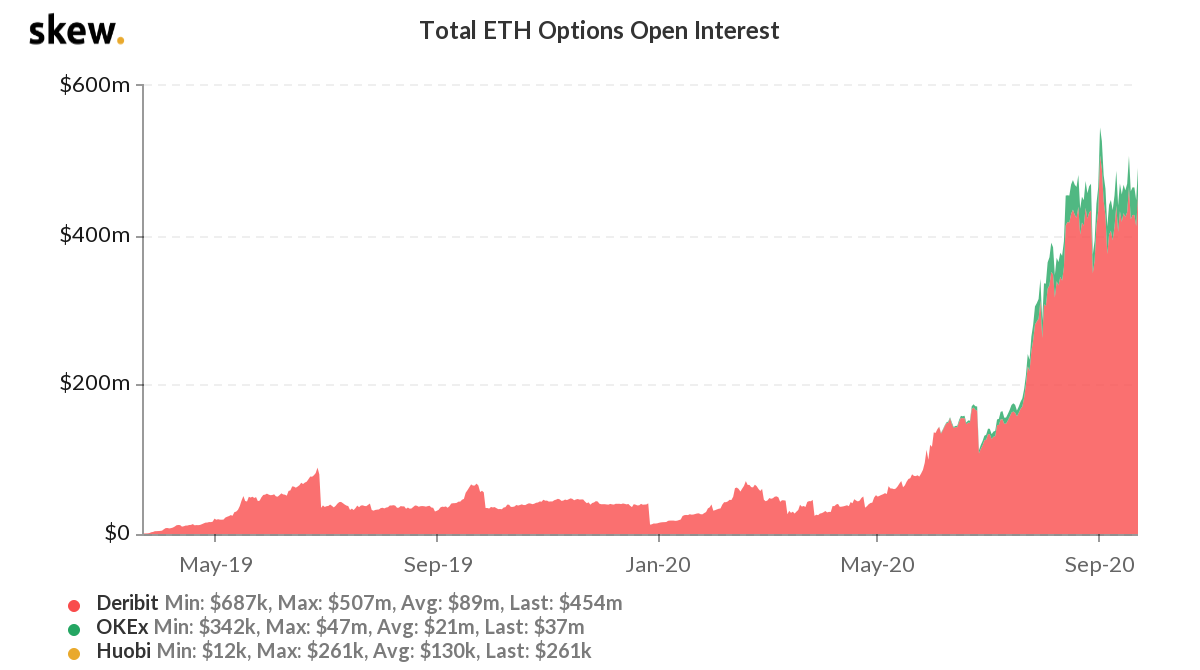 At current prices, options buyers on Deribit are expected to lose money. Many call option contracts bought around the $340 strike price will be worthless at expiration.
Options contracts buyers are given the right (but not the obligation) to buy or sell an underlying asset at a specified date in the future. These rights are bought with a one-time payment of premium for each contract. Gains are possible only if the profits exceed the premium.
On Sept. 25, 2020, if the price of Ethereum falls to $60, then traders holding put options would still be able to sell their coins at the strike price of the contract, reaping a nice profit. Similarly, ETH at $600 would reward those holding call options, allowing contract holders to buy coins at the lower contract price. However, if ETH remains at $340, it would result in losses for both calls and put buyers. The sellers of these options, nevertheless, would end up making money on the premiums.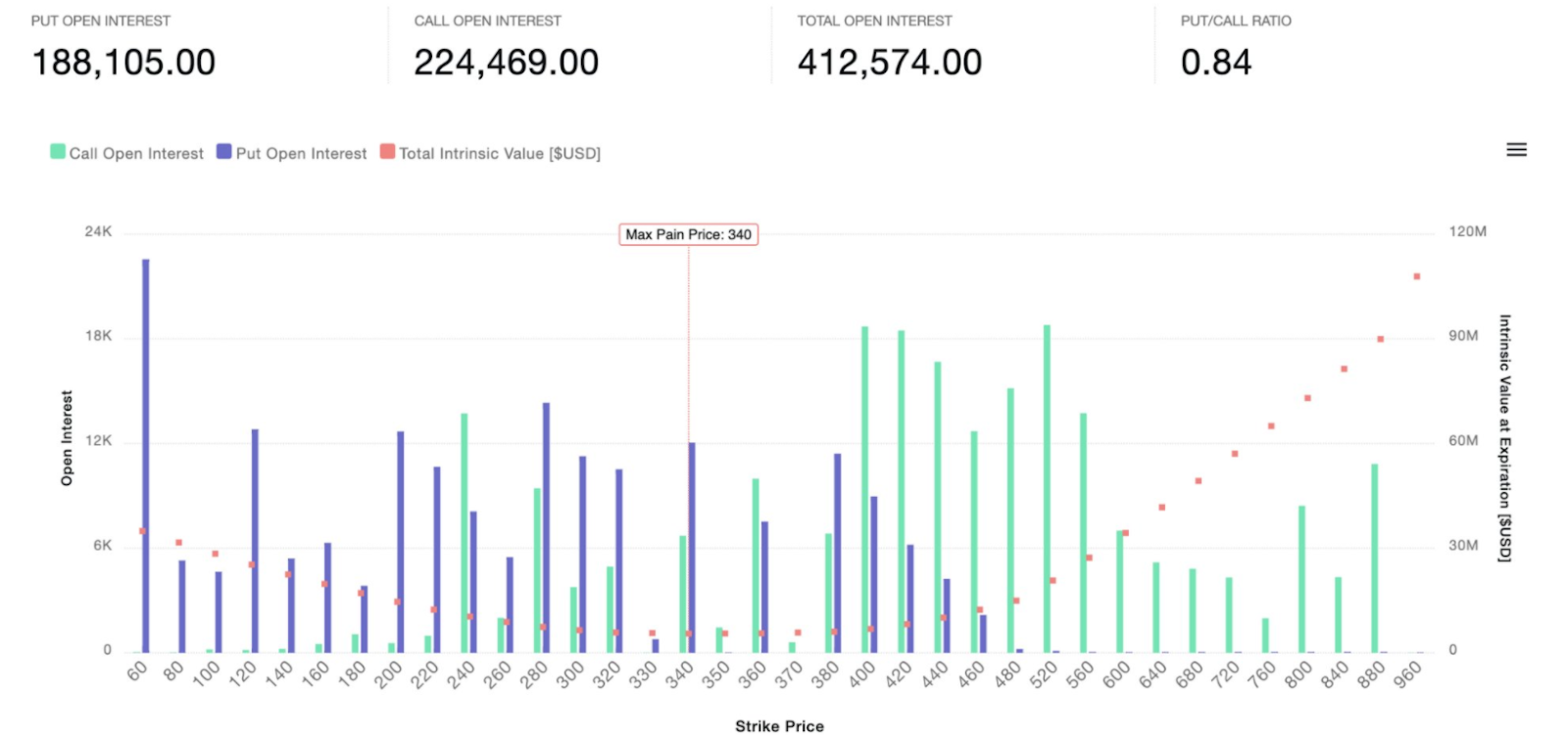 The put/call ratio of 0.84 suggests that the options market currently leans bullish with a high volume of unsettled call options at a strike price between $400-$560. Options contracts are often bought to hedge against spot or mining exposure. Hence, losers on the options market will look to adjust their futures or spot exposure in anticipation of moves on and after Sept. 25.
The three-month daily realized volatility of Ethereum is 4.4%, with an average of 6% in the last four years. While it has been trending down since 2019, uncertainty brought about by the coronavirus pandemic and the boom in DeFi is changing expectations.