Binance CEO Calls Total Ban on Russian Users Unethical
Changpeng Zhao said Binance complies with sanctions but will not ban Russian users entirely.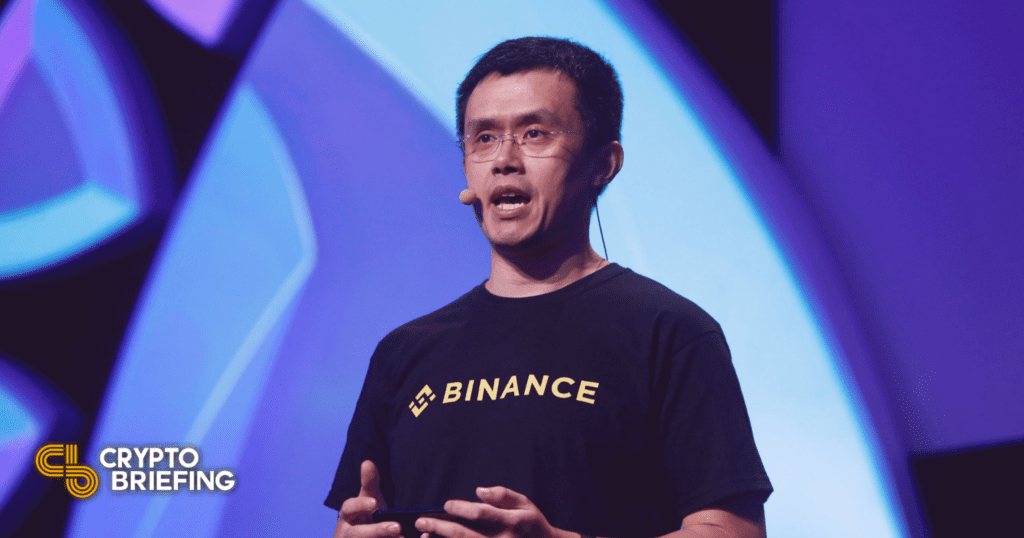 Key Takeaways
Binance CEO Changpeng Zhao said in a Bloomberg interview that his exchange complies with sanctions on Russian users.
Zhao also asserted that the exchange would not impose a complete ban on Russia users as an entire group.
Ukraine has also asked several other exchanges to ban Russian users, according to reports from Coindesk.
Changpeng Zhao, CEO of Binance, has expounded on his cryptocurrency exchange's policies towards Russia, asserting that a complete ban on Russian users would be "unethical."
Zhao Says Binance Complies With Sanctions
In a Bloomberg interview, Zhao said that Binance complies with sanctions that limit the financial activity of Russian individuals.
He also said that extending those restrictions beyond the sanctioned individuals would be "unethical for us to do."
"I just think it's just not our decision to make to freeze user accounts," Zhao said. He later reiterated that sentiment, stating that it is "not for us to unilaterally freeze some Russian citizens' bank accounts."
Zhao also added that many Russian users do not support their country's aggression towards Ukraine, and that "the most vulnerable groups of people have little impact on international affairs." He noted that a blanket ban would likely drive legitimate Russian users to smaller, less compliant trading platforms.
Zhao said that Binance follows the same rules as banks, and that "right now…most banks follow the same sanction list as we do."
On whether sanctioned Russian oligarchs could be trading on Binance anonymously, Zhao said that his entire exchange relies on identity verification. Though Binance once had limited KYC measures, the exchange increased its requirements last August.
Zhao said that he personally does not know how many accounts Binance has frozen to date, and said that Binance's compliance team is responsible for carrying out enforcement.
Binance and Other Exchanges Follow Sanctions
Previously, Binance and its representatives made more limited statements on Ukraine sanctions. Binance said that it was "blocking accounts of those on the sanctions list" in a statement to Reuters. It also said that it would not "unilaterally freeze millions of innocent users' accounts" in a statement to CNBC.
At that time, Jesse Powell, CEO of the competing exchange Kraken, also commented on the matter. Powell said that Kraken could not freeze user funds unless it was legally required to do so.
Coinbase made similar statements on Tuesday, stating that it "will not institute a blanket ban on all Coinbase transactions involving Russian addresses" at the present time.
Ukraine has also asked six other exchanges to block Russian users, according to reports from Coindesk. Those other exchanges include Huobi, KuCoin, Bybit, Gate.io, Whitebit, and Kuna.
Disclaimer: At the time of writing this author held less than $100 of Bitcoin, Ethereum, and altcoins.