Binance Debuts Blockchain Charity Initiative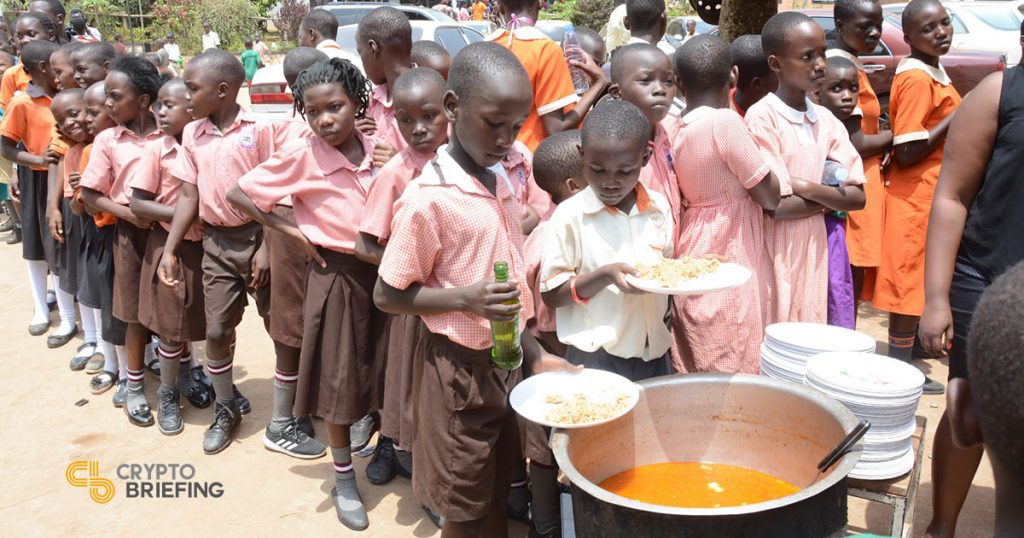 Crypto isn't known for its generosity, but Binance is using blockchain to increase transparency for donations. The Binance Charity Foundation, the philanthropic arm of the leading cryptocurrency market, has revealed a pilot program for cryptocurrency donations to Binance's "Lunch For Children" Program.
The program was launched at a ceremony and lunch at the Jolly Mercy Learning Centre in Kampala, Uganda, on Tuesday. More than 500 students, parents and other guests attended, including the Minister of State for Primary Education, Rosemary Nansubuga Seninde.
The headmaster of the Jolly Mercy Learning Centre, Dr. James Ssekiwanuka, praised the innovative use of blockchain technology.
"It is not only a donation but a disruptive and significant combination of technology and charity," Dr. James Ssekiwanuka said, "which enables a higher level of trust between stakeholders involved in this process, because people are protected from potential corruption that is vulnerable with middlemen."
Although Uganda has long been a destination for aid, charity is also a business. High overhead and aid infrastructure means most beneficiaries see only a fraction of donated funds. Using blockchain technology, donors can trace every penny of their contributions.
According to Binance's announcement, donations will be made directly to the cryptocurrency wallets of the childrens' parents or guardians, who will then send those assets to the suppliers' wallets for the students' meals.
"Everything will be on the chain and can be verified by everyone," Binance said.
"All the allocation records are demonstrated on the blockchain which is immutable," Dr. Ssekiwanuka confirmed. "I firmly believe that the public trust and willingness to participate in this intervention will grow dramatically as the donors see their goodwill changing the lives of the students, in real time."
In addition to Binance, the Zcoin team made a 24,000 donation. "We were intrigued especially when we learned how the funds were directly traceable to the direct end recipient and how they ensured that those cryptocurrencies could be spent on goods," explained Reuben Yap, Zcoin's COO.
He continued: "Although we're a privacy coin, in this case, blockchain donations allows full end to end traceability of funds for transparency and accountability. We are hopeful that Lunch for Children sets a good first model in using cryptocurrency for donations and builds awareness of the potential of blockchain technology in charity."
The inaugural program will feed 200 students for a full year, the BCF is already planning expansions to Kenya, Rwanda, and Ethiopia. They eventually hope to benefit one million people in the developing world.
Donations can be made in Binance Coin (BNB), Bitcoin (BTC) or Ethereum (ETH), and can be easily tracked, here. At present, Binance claims 51 donations to 95 beneficiaries, totaling 7.7 BTC, or over $30,000 USD at the current exchange rate.
The Lunch for Children program has pledged to continue uploading photographs and information as the project progresses.
---
The author is invested in Bitcoin and Ethereum, which are mentioned in this article.