Binance DEX Launches On Testnet, With One Second Block Times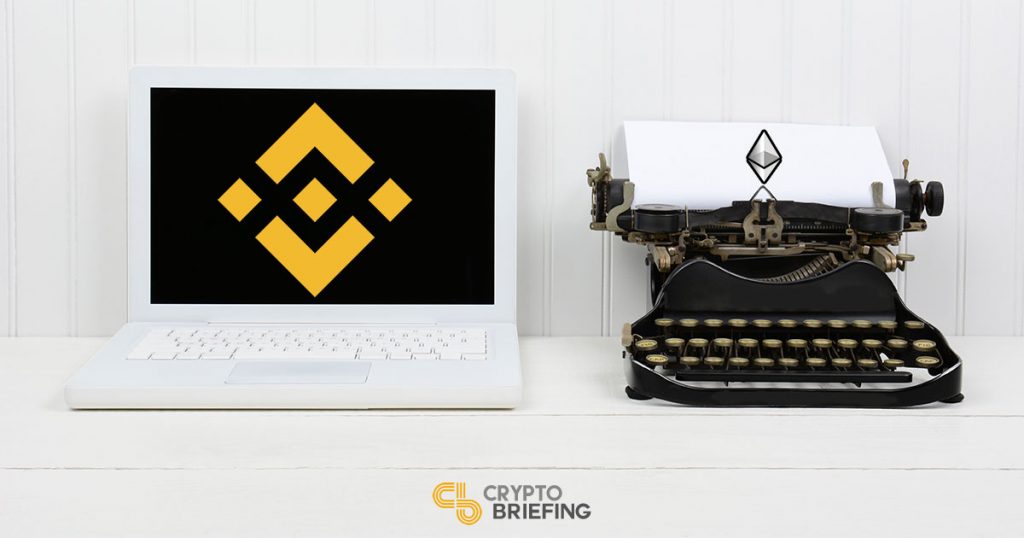 Binance announced Wednesday that users are now able to set up accounts and begin trading cryptocurrencies on its new Binance DEX testnet, which went live earlier this morning.
Built on the exchange's new blockchain, Binance Chain, the DEX is intended to be a decentralized and secure marketplace. Network nodes match up orders and all transactions are recorded on-chain.
CEO Changpeng 'CZ' Zhao said in December that the Binance DEX testnet would go online in the coming months. In an ask-me-anything session last week, he set a provisional launch date for February 21st – this Thursday.
Similar to the conventional platform, they are traded against a small number of quoted digital assets. This includes Bitcoin (BTC), Ether (ETH) and the USD-pegged stablecoins Tether (USDT) and PAX, as well as the exchange's own crypto, Binance Coin (BNB). This has now been moved off Ethereum and will become the blockchain's native asset.
The first fifteen cryptocurrencies featured on the DEX are many of the larger, more well-known ones. Currently, only BNB can be traded with all of them, but this will likely change over time as traders propose new pairs.
"Binance DEX is a decentralized exchange with a decentralized network of nodes, where you hold your own private keys and manage your own wallet," the CEO of Binance said in a press release. "We provide a different balance of security, freedom and ease-of-use, where you take more responsibility and are in more control of personal assets."
Although more secure than centralized platforms – users have custody of their own assets – decentralized exchanges suffer from the same scalability issues as the blockchains they're built on. For example, IDEX, which with a $1.1M daily volume at press time is one of the most popular DEXs, is limited by the comparatively low throughput of Ethereum, which has an average block time of approximately 20 seconds.
But Binance DEX can handle the same volume of transactions as the centralized counterpart, meaning that the underlying blockchain is much faster. "Binance Chain has near-instant transaction finality, with one-second block times," CZ said. "This solves the issues many other decentralized exchanges face with speed and power."
Binance is less than two years old, but it has already become one of the largest exchanges and expanded with a new token sale platform as well as a charitable venture. Binance DEX will be scalable, allowing more transactions with the same high levels of security.
Besides having what is currently the biggest centralized exchange by trading activity, Binance may soon have the biggest DEX.
---
The author is invested in digital assets, including BTC, BNB and ETH which are mentioned in this article.