Binance Hires Ex-IRS Officer To Fight Money Laundering
Binance has expanded its international compliance team and advisory board by 500% over the last year.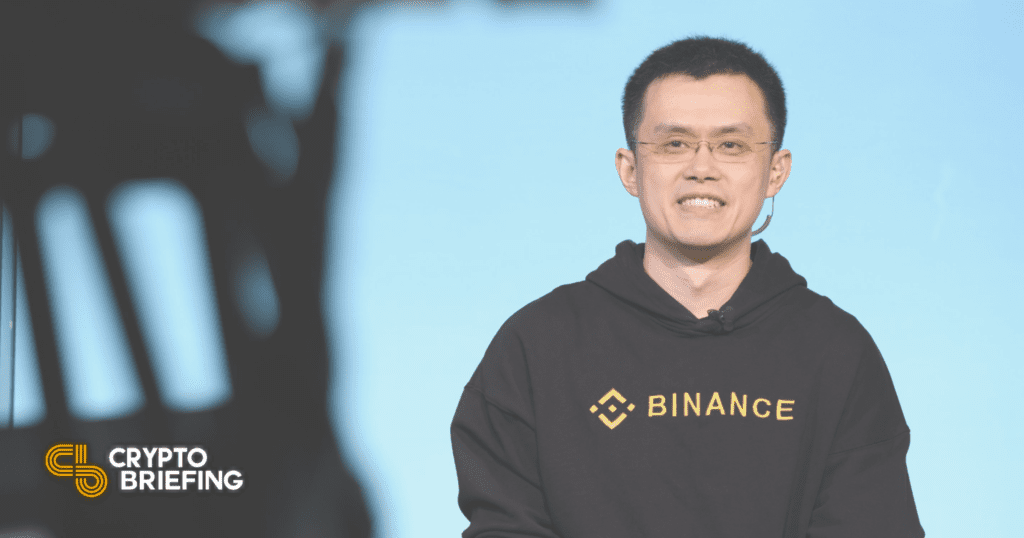 Key Takeaways
Binance has appointed Greg Monahan, a former IRS investigator, as its new global money laundering reporting officer.
Manohan will focus on enhancing Binance's AML compliance and support investigation programs.
The exchange says it has expanded compliance hiring by over 500% since last year.
Binance has hired a former criminal investigator at the IRS as its new global money laundering reporting officer (GMLRO).
Binance Expands Compliance Team
Binance has recruited a former investigator at the IRS Criminal Investigation.
Greg Manohan will serve as the exchange's new global money laundering reporting officer (GMLRO). He has over 30 years of experience in government service and previously served as a special agent at the IRS' criminal investigation unit. According to his LinkedIn bio, Monahan led various financial and cyber crimes investigations for the federal agency.
Manohan will replace Karen Leong, who has held the role of GMLRO since 2018. From here on, Keong will continue to work for Binance as the company's director of compliance. In a press release, Manohan said he would be focusing on "supporting high-profile investigations" within the crypto space as part of his new job. Speaking further on his new appointment, Monahan said:
"My efforts will be focused on expanding Binance's international anti-money laundering (AML) and investigation programs, as well as strengthening the organization's relations with regulatory and law enforcement bodies worldwide."
Manohan will be making the switch to Binance from Deloitte Financial. The announcement shows that Binance is furthering compliance efforts by hiring executives with extensive experience in the legal and regulatory space.
Many global regulators have highlighted that the anonymous nature of cryptocurrency transactions allows nefarious entities to launder funds and finance terrorism operations. Cryptocurrency exchanges like Binance are at the center of such activities and have faced intense pressure from regulatory watchdogs.
The Financial Action Task Force (FATF), a transnational government body, is expected to publish guidelines on reporting requirements for crypto transactions in the coming months. To curb money laundering, the guidelines also propose that crypto exchanges like Binance develop AML programs.
This month, Binance's CEO Changpeng Zhao stated the exchange will focus on proactive compliance and shift to become a regulated financial entity. To tackle the risks of money laundering, Binance has expanded its international compliance team advisory board by 500% over the last year.
In July, the exchange hired former FATF executives Rick McDonell and Josée Nadeau as compliance and regulatory advisors for Europe. The former U.S. senator Max Baucus was also brought in as policy and government relations advisor.
Despite its efforts, the crypto trading platform has been warned by countries such as the U.K., Italy, Japan, and Malaysia for allowing their citizens to trade without legal registration. The company was landed another blow when the CEO of Binance U.S., Brian Brooks, abruptly resigned after three months in the role, citing "differences over strategic direction."
The exchange has recently taken other measures such as reducing leverage, cutting daily withdrawal limits for unverified users, winding down its tokenized stocks products, and introducing a tax reporting tool, likely in an effort to be more compliant.