Binance "Pivoting to Proactive Compliance": CEO Zhao
The move comes after several recent changes made by the exchange.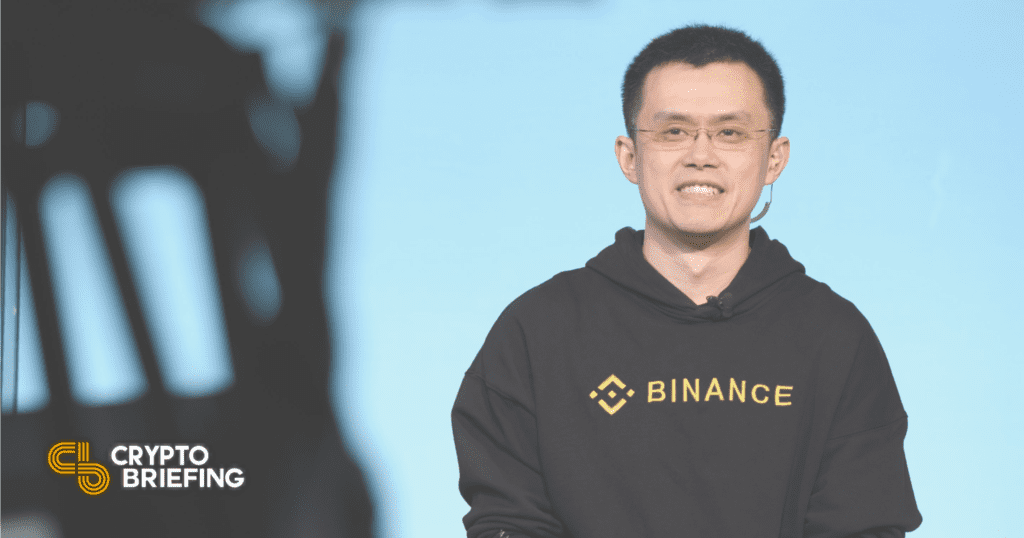 Binance CEO Changpeng Zhao has indicated that the exchange will be adopting a more proactive approach to regulatory compliance.
Binance Switches Its Strategy
The world's largest crypto exchange looks to be taking a different approach to regulatory compliance.
In a tweet posted Friday, CEO Changpeng Zhao told his 3.1 million followers that Binance would be switching its compliance strategy from reactive to proactive.
.@binance pivoting from reactive compliance to proactive compliance. Stay tuned.

— CZ 🔶 Binance (@cz_binance) August 6, 2021
While no formal announcement has been posted to the Binance website yet, those following the exchange's regulatory woes will not be surprised by Zhao's new stance.
Over the past several weeks, the company has had to make several changes in response to regulatory pressure. In July, Binance removed tokenized stock trading on the platform after a warning from Hong Kong's Securities and Futures Commission. Later in the month, the exchange slashed the amount of Bitcoin users could withdraw with basic verification, presumably to help curb illegal activities such as money laundering. Binance has also stopped futures and derivative trading across Europe, stating it was taking "proactive steps towards harmonizing crypto regulations."
The sweeping changes to Binance's products come after CEO Zhao penned an open letter in which he addressed regulatory concerns and laid out plans for future compliance. In the letter, Zhao commented that more regulations signify that the crypto industry is maturing but also conceded that the Binance team "haven't always got everything exactly right." By switching to a more proactive approach, the exchange will be aiming to avoid any more bad press resulting from existing regulatory shortcomings.
Disclaimer: At the time of writing this feature, the author owned BTC and ETH.