Bitcoin Can't Buy You Love, Happiness... Or AC Milan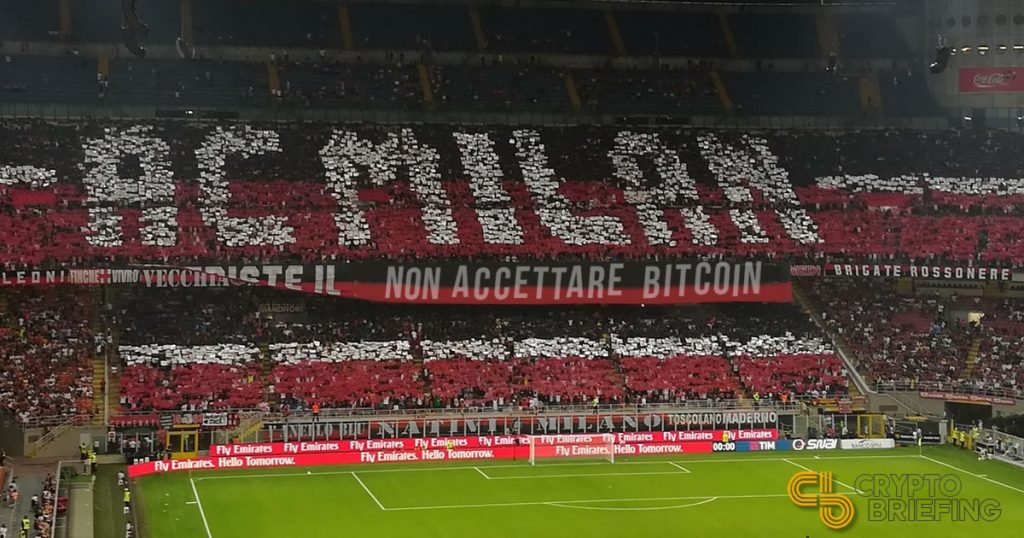 With the market taking a downward turn, you might be considering other uses for your Bitcoin. We're not talking about pizza, or Lamborghinis, although a princely Austin Healey could be yours for just 16.73 BTC.
The bearish market might have put some of us in a negative mood, but take a moment to think about Yonghong Li.
The Chinese owner of the football club AC Milan has reportedly failed to refinance a loan he took out to purchase the club, after attempting to do so with Bitcoin. The investor bought AC Milan last May with a loan of €300m ($369 million) from US private-equity fund Elliott Management Corp.
La Repubblica, an Italian newspaper, reported that Li was first unable to arrange fiat currency to refinance the loan because the company through which he bought the club was declared bankrupt, and he then failed in an attempt to use Bitcoin as a way of refinancing the club "for want of time" and issues with his guarantees.
AC Milan's managing director Marco Fassone and one of Li's advisors are thought to have travelled to London in a bid to secure funds before the end of March, via a meeting with Merrill Lynch.
The price of Bitcoin may be falling, but adoption by sports clubs seems to be rising, just last month a Turkish amateur football team named Harunustaspor have claimed to be the first club to purchase a player with Bitcoin.
Omer Faruk Kroglu was paid a fee worth around £384 to join, with the club chairman hoping to raise some publicity and put the club on the map: "We did it to make a name for ourselves in the country and the world" Haldun Sehit told CNN Turk.
In January Arsenal also entered the cryptocurrency world by signing a deal to promote new digital tokens being sold by an American gaming software company CashBet, whose ICO was promoted at the 60,000 seat Emirates Stadium.
CashBet said in a statement that they were "the first major team in world football to officially partner with a cryptocurrency". The startup aims to be an industry leader in the crypto-gambling market, and it is currently undergoing its second presale.
Elsewhere, ex-Liverpool and England footballer Michael Owen jumped on the bandwagon with his own cryptocurrency offering – "Owen Coin", to coincide with his investment in the Singapore Exchange GCOX (Global Crypto Offering Exchange).
The star was reported to have said "Fans can be connected to their favourite celebrities in a much more intimate level," as the celebrity tokens will allow fans to purchase his merchandise, make donations to suggested charities, and interact with him online.