Bitcoin Cash Companies Are Taking Sides; Mining Tax Will Die On Arrival
Mining pools and crypto companies are opposing Bitcoin Cash's proposed IFP tax.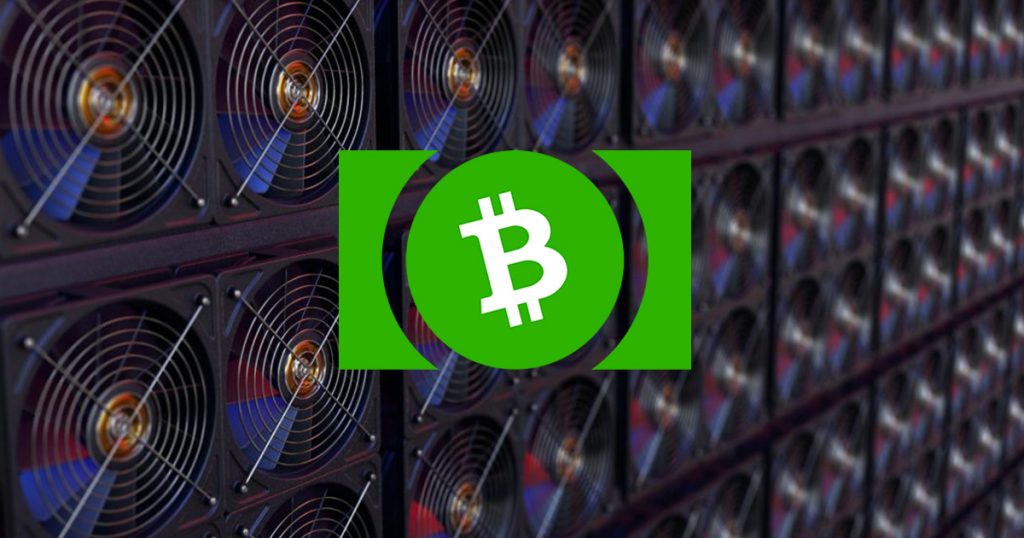 Key Takeaways
Bitcoin Cash mining pools and companies are expressing opposition to a mining tax (IFP) that is planned for November.
BCH probably will not activate that tax during November's upgrade.
However, it is still not clear whether BCH will fork and create a new coin as a result of the division.
Companies in the Bitcoin Cash ecosystem have largely rejected plans to add a controversial mining tax during this November's upgrade, as evidenced by text fragments included in recently mined blocks.
Bitcoin Cash Companies Oppose IFP
Bitcoin Cash miners must choose to run a specific node implementation. There are two main choices.
The first is Bitcoin ABC, which plans to redistribute 8% of the mining rewards to developers through an Infrastructure Funding Plan (IFP). The second is BCHN, which opposes the plan and intends to give all rewards to miners.
Though most mining pools have not made an explicit statement about their preferences, the blocks that they are mining broadcast statements about which node is being used. Many companies, including Binance, OKEx, Bitcoin.com, and Btc.top are signaling their support for BCHN in each block's "coinbase" text.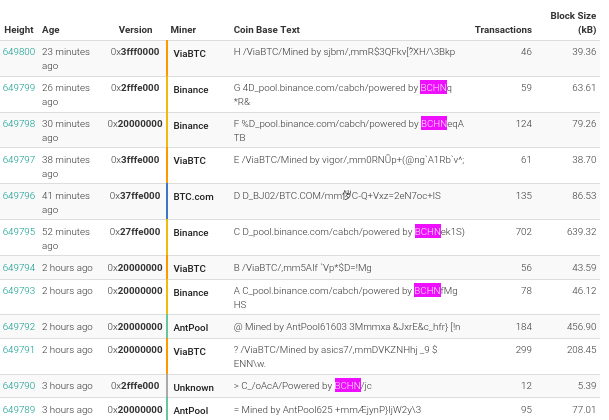 Perhaps most notably, Bitcoin.com is opposing the tax:
"We will not be mining with any Bitcoin Cash software that implements the IFP feature in the November 2020 network upgrades," it reads.
Several non-mining companies have also announced explicit opposition to IFP, including three social media platforms: Read.cash, Membercash, and Lazyfox. Bitcoin Cash's custom token layer, SLP Foundation, also opposes the plan.
These companies do not have direct power over Bitcoin Cash, but their stance will probably encourage miners to oppose IFP for compatibility reasons.
Not Just a Vocal Minority
Given that this is not a comprehensive survey of every mining pool and company, it is possible that just a few Bitcoin Cash groups are vocally opposed to IFP. Bitcoin Cash miners have historically leaned toward Bitcoin ABC nodes.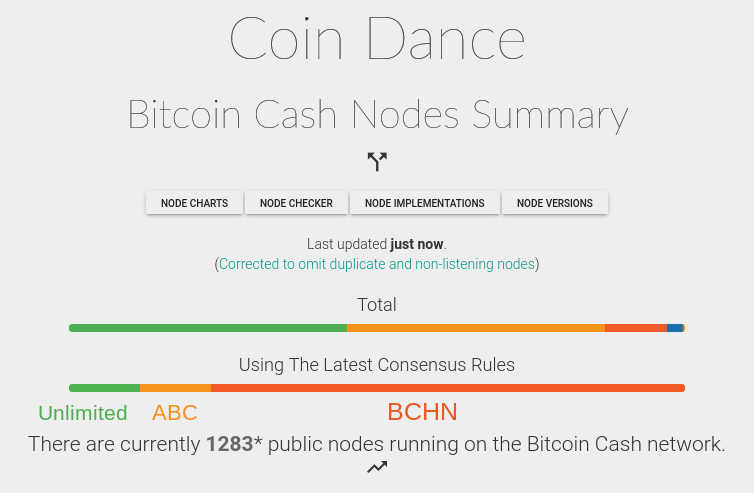 However, as the second bar chart shows, ABC's latest consensus rules have caused miners to turn toward BCHN. Those rules will not take effect until November, but it is likely that the distribution of miners will still lean toward BCHN at that time. It seems nearly certain that Bitcoin Cash will not have an IFP tax.
As for whether there will be a newly forked coin: overwhelming opposition to IFP does not necessarily determine whether a new coin will split away in November.
However, heavy opposition does mean that a fork may not be profitable.