Bitcoin Cash Miner Revises Rewards Tax, Community Still Skeptical
BTC.TOP says the 12.5% tax will only be temporary.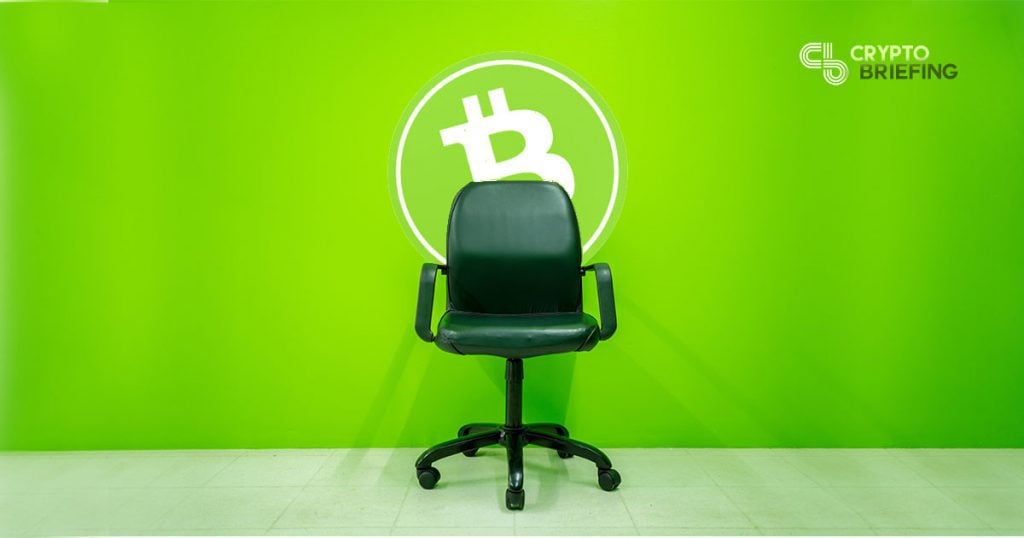 On Feb. 1, 2020, Jiang Zhuoer of BTC.TOP, the operator of a powerful mining pool in the Bitcoin Cash ecosystem, revised his stance on the controversial miners' donation. He had earlier said that miners would be orphaned from the blockchain if they did not donate 12.5% of their block rewards.
These rewards would go toward building infrastructure for Bitcoin Cash.
"A Cultural Misunderstanding"
Since his initial announcement, Zhuoer has updated and revised portions of his stance on the controversial miners' donation.
This is primarily due to what he has described as "a cultural misunderstanding." Despite claims that Zhuoer was not interested in discussing his proposal, the mining operator explained that aspects of the plan are uncertain.
BTC.TOP, Zhuoer's mining pool, is responsible for most of the network's hashrate. He has admitted to owning 3,500 PetaHash, and "can also influence almost 10,000P hashpower."
In the last seven days, Zhuoer's mining pool has captured 28.1% of the network's block rewards. Other pools, including AntPool, ViaBTC, BTC.com, and Bitcoin.com, make up another 23.2%. All four pools supported the initial January proposal.
It is unclear whether these same mining pools also sponsor Zhuoer's latest recommendation.
Although he still plans on establishing a foundation, the BCH Miner Fund, he has now proposed that miners donate directly to specific projects in the ecosystem. Meanwhile, the Fund will operate as a trial for an indefinite period.
The Fund will distribute funds based on the wishes of donors in proportion to their donations. For miners who are not interested in supporting any of the BCH projects, nor the Fund, Zhuoer has recommended that miners send their "coinbase to [a] BCH Black Hold address to destroy these coins."
By destroying these coins, all projects holding BCH would see benefits in the supply cut, according to Zhuoer.
He has also proposed reducing the requisite 12.5% donation to 2 to 3% by the middle or end of 2020. He added, "1% will probably be sufficient in 2021."
To get his plan approved, he is hoping to conduct a 3-month election in which miners use their hashrate to vote for or against the proposal. If passed, he hopes developers will include the donation plan in the upcoming May 2020 protocol upgrade.
Despite these clarifications, many of the critiques from the BCH community still stand.
Mining Bitcoin Cash at a Loss
To secure enough votes to push his plan through, Zhuoer recommends mining at a loss to push out "anonymous miners who [think] of nothing but making money will not mine BCH." He proposes keeping the BCH mining profits lower than BTC mining profits so that independent miners will focus their attention elsewhere.
This aspect, among others, has been widely criticized. Within the Bitcoin Cash subreddit, one user highlighted all of their concerns with Zhuoer's most recent commentary.
In regards to pushing out miners by mining at a loss, they wrote:
"He's saying that he wants mining profitability to be less for BCH relative to BTC to ensure that his own centralized hashrate wins the fake vote."
Zhuoer added that he could not convince his company, BTC.TOP, to accept intentional losses, however. To circumvent this, he has offered personal hardware to establish another mining pool called D.TOP.
Concluding, much of the community remains skeptical of the mining reward proposal.
Although Zhuoer reminded that the reward scheme would only last six months if approved, few are convinced that such a change would ever be readjusted.