Bitcoin Data Shows Whales Are Buying the Dip
Rcent analysis shows that high-value investors continue to buy the Bitcoin dip, while retail investors panic sell.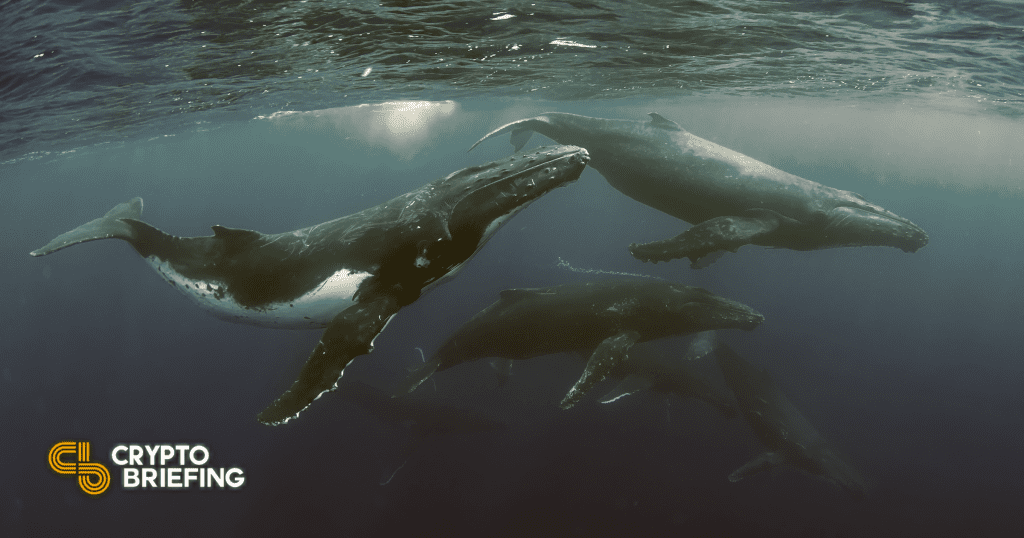 Key Takeaways
Bitcoin price dropped 23.3% from all-time high of $42,000 on Monday. 
Since December last year, the number of Bitcoin addresses with more than 1,000 BTC has increased by 150. 
Bitcoin prices have seen four double-digit corrections in the last seven weeks, with the biggest—23.3% plunge to lows—happening this morning. Despite the carnage, large whales are buying the dip.
Bitcoin Whales Buy the Dip
BTC dropped to lows of $32,329 early Monday during the Asian trading hours, falling 23.3% from ira all-time high of $42,000.
Bitcoin "whale" addresses—wallets with more than 1,000 BTC worth nearly $350 million—nonetheless, have continued to rise. It rose by 4.02% since Dec. 2, 2020, according to the findings of independent researcher Elias Simos.
Further, smaller addresses with 0.01 BTC (worth $350) have dropped by 6.32% in the same period.
The comparison adds fuel to the narrative that institutions are buying BTC at the expense of retail investors and traders.
Furthermore, long-term Bitcoin tops (for instance, 2013 and 2017) are marked by retail euphoria. Currently, the markets are witnessing the precise opposite.
Classic BTC Bull Corrections
Previous run-ups to all-time highs in 2013 and 2017 have regularly made 20-30% corrections during Bitcoin bull markets.
BTC has had four double-digit percentage losses since first encountering resistance from the 2017 all-time high level in November. The progression has created higher highs and higher lows after each correction.
If the trend continues, today's low of $32,329 (on Coinbase) could be the local bottom before further upside.
Lower highs and lower lows characterize a bull market. Thus, the previous local low of $27,650 will act as an important level of support for the alpha cryptocurrency in case of further downside.
BTC is changing hands at $33,593 at the time of writing.
Disclosure: This author held Bitcoin at the time of publication.