Bitcoin Dominance Hits Two-Year High
But is likely to fall back down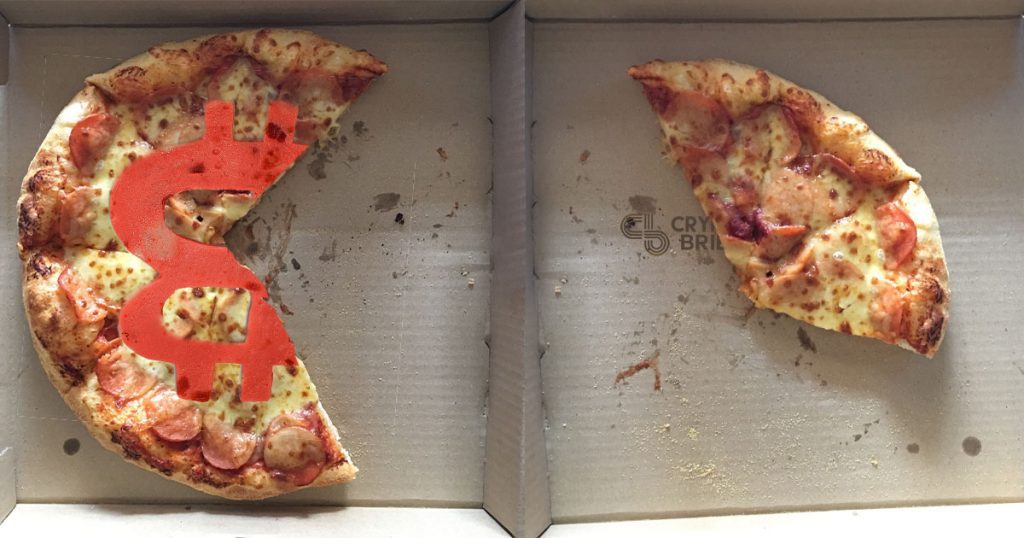 Bitcoin dominance is now at 68%, the highest level of the past two years. In a recent report, Binance researchers indicated that these "historical" levels represent a "triumph" for BTC, as other cryptocurrencies lose ground.
Or, to put it more briefly: Bitcoin is the biggest cryptocurrency, with twice the market share of every other digital asset combined. That's the simple definition, but what does Bitcoin's market dominance actually mean in practice? There's a lot to consider – not just in Binance's new report, but also Bitcoin's past market data.
---
Bitcoin Dominance In July
Bitcoin reached 64% dominance at the end of July, up from 61% in June. And Bitcoin dominance is still on the rise – as of August 8, Bitcoin dominance was at 69%, according to live data from CoinMarketCap.
As Binance has observed, this is the highest that Bitcoin dominance has been since early 2017. It's a "triumph for Bitcoin maximalists," Binance says, referring to those who believe that Bitcoin has the best shot at becoming the definitive cryptocurrency – or, less favorably, those who hold a grudge against Bitcoin's ever-growing competition.
Don't get too optimistic, though: Binance doesn't believe that Bitcoin's dominance levels are sustainable. Researchers for the exchange expect that Bitcoin's market dominance will eventually fall to normal levels, between 50% and 60%. Binance also says that is waiting to see "if and when" market dominance shifts back toward altcoins once again.
---
The Historical Landscape
Binance is technically correct that Bitcoin dominance has reached historically high levels—however, it hasn't actually reached an all-time high. During Bitcoin's first several years of existence, its market dominance remained steadily above 80%. This isn't surprising, given that relatively few coins were on the market at the time.

However, Bitcoin dominance declined sharply in early 2017, as new blockchains and projects took a greater share of the crypto market. Over the first half of 2017, Bitcoin's dominance fell below 40%, making way for Ethereum and XRP – together, these coins nearly achieved a 40% market share for a short period.
This trend was largely due to the ICO boom of 2017, when minor altcoins had a collective market share of 20%. However, that number has fallen slightly, partly due to Bitcoin's newfound dominance.
Bitcoin dominance briefly returned to 60% over the last quarter of 2017, but it sharply declined again that December.
---
What Does This Mean For Investors?
Let's make it clear what Bitcoin dominance doesn't mean: it doesn't have a direct effect on Bitcoin's price. In fact, Bitcoin's price fell in July from $13,000 to $9500, even as it gained dominance. Values continue to fluctuate: since Binance published its report, Bitcoin's price has risen to $12,000 once again.
Bitcoin dominance does, however, mean that investors aren't very interested in altcoins right now. Binance observed low altcoin trading volumes during July – in spite of low prices, Binance says, investors didn't have much of an appetite for altcoins. Although altcoin trading was high in early July, it quickly gave way to BTC and stablecoin trading.
It's tempting to think that low prices make this a good time to get in on a future altcoin rally, but this might not be a good strategy. As Crypto Briefing observed last month, previous altcoin bubbles have been short-lived, and past market activity isn't necessarily a good indication of the future.
---
Bitcoin Is Still King
Setting everything else aside, Bitcoin has always been the most dominant coin, even when it had less than 50% dominance. Other coins have collectively achieved more than 50% dominance, but no single coin has ever overtaken Bitcoin—though Ethereum came close in July 2017, when it had a 30% market share against Bitcoin's 40%.
But does dominance make Bitcoin a good investment? Binance seems to think so: according to their report, Bitcoin's sustained dominance illustrates that "in a period of uncertainty, crypto-stakeholders remain wary in how they allocate assets." And July certainly was a time for uncertainty, with incidents like Libra's regulatory crisis and Trump's anti-crypto diatribe.
In terms of price, Bitcoin was indeed a safe investment in July. Even though it lost 14% of its value over the course of July, Bitcoin wasn't hit nearly as hard as Ethereum or EOS, which lost roughly 29% of their value of the course of the month.
Perhaps the simplest takeaway is that, while altcoin projects come and go, Bitcoin is here to stay.