Bitcoin Miners Navigate A Crypto Minefield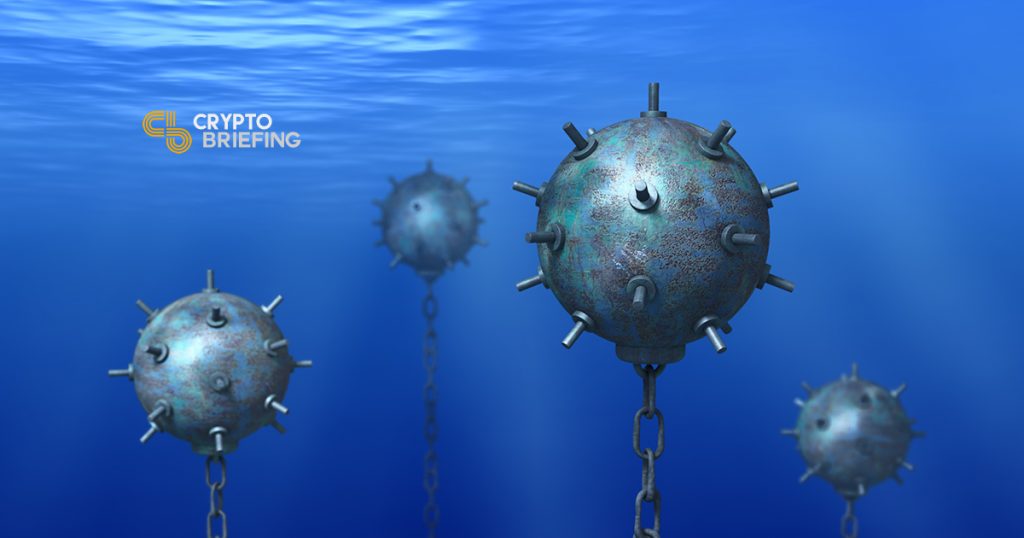 When the Bitcoin (BTC) price crashes, most investors first worry about their portfolio, but their second thoughts likely shift towards the miners. After all, the crypto economy is fueled by mining rewards, and there must be some value attached to the process of verifying transactions in order for the miners to be incentivized to keep the blockchain going.
Over this last week, crypto prices have dropped eerily close to turning the value proposition on its head. The BTC price has fallen approximately 80% from its peak, hovering as low as $3,585, and ether (ETH) is still threatening to drop below the $100 threshold, today's gains notwithstanding. Meanwhile, the hash rate has been slashed nearly in half from its peak, exacerbating an already precarious situation.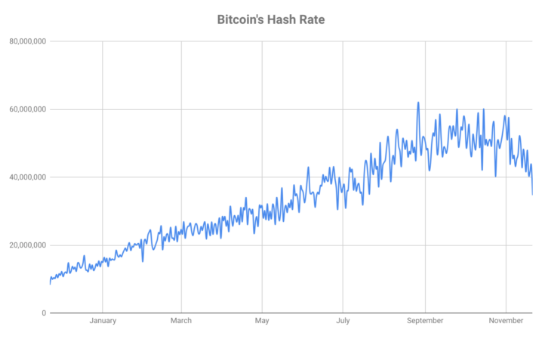 Trouble in Paradise
It's the most severe bear market since late 2013, but this time things are different.
If the price was all that the miners had to contend with it would be one thing. But today's miners are navigating a minefield of hash wars, rising electricity prices in unexpected countries and a garage sale for mining machines in China, all of which are pushing them to the brink and causing consolidation in the space, at least in the short term.
Norwegian Bitcoin miners were hit with a one-two punch: a precipitous drop in the BTC price and the lifting of subsidies on electricity rates amid environmental concerns. Norwegian environmentalist and member of the Parliament Lars Haltbrekken stated in local reports:
Norway cannot continue to provide huge tax incentives for the dirtiest form of cryptographic output as bitcoin. It requires a lot of energy and generates large greenhouse gas emissions globally.
Crypto Economy
Meanwhile, environmentally-friendly proof-of-stake consensus algorithms, through which holders can generate income from their tokens, are rising on the horizon. PoS is expected to take off as one of 2019's alpha strategies, according to CoinDesk's Consensus: Invest event that was held this week in New York.
At the event, crypto researcher Willy Woo compared crypto to the Wild West, saying: "There's a lot of land that is undiscovered." Woo pointed to David Carlson, whose crypto mining company Giga Watt incidentally fell victim to this year' s bear market.
Nonetheless, Woo said, Carlson is a proof-of-work pioneer who has taken the "concept of mining" to the next logical step: "Why just mine coins? Why don't we mine the next Pixar movie?" As a result, the nascent industry is now exploring ways to deliver mining across new sectors of the economy.
In the interim, Civic CEO Vinny Lingham recently gave his prediction for the Bitcoin price, which he expects will remain "range-bound" between $3,000 and $5,000 for the next three-to-six months. If he's right, miners won't experience relief any time soon and the best they can do is to seek out cooler climates, like Iceland, where at least they can mine with the wind at their backs.
The author is invested in ETH.