Bitcoin Overtakes Tesla in Google Search Volume, Sparking BTC Bulls
As retail investors take the front seat in investing, so too has Bitcoin's growing popularity compared to Tesla.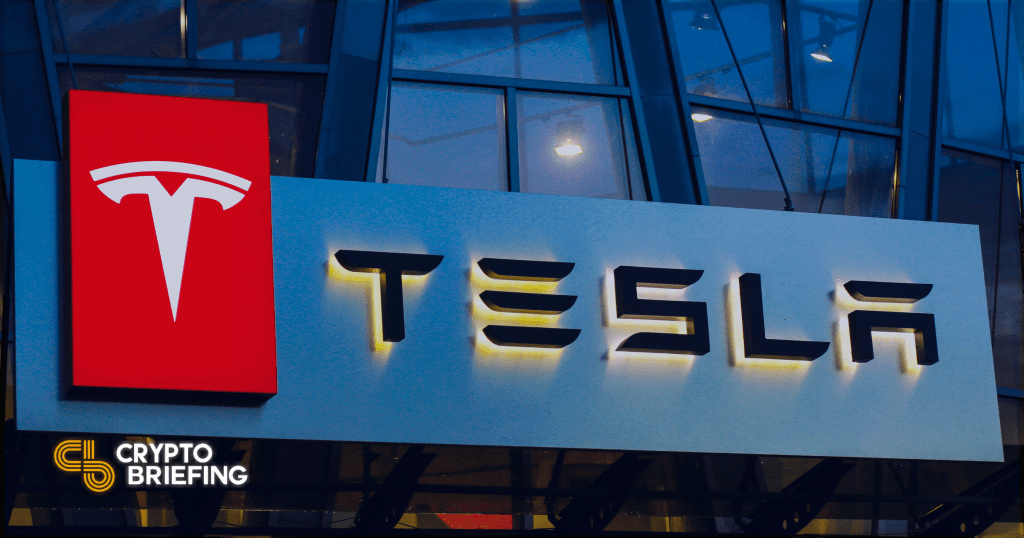 Key Takeaways
CEO of leading trading app eToro suggests that retail investors were behind Tesla's 10x gains since the beginning of 2020.
On-chain analysts, Willy Woo, finds that the rate of adoption of Bitcoin mimics the internet from 1990s.
Bitcoin overtook Tesla in Google search volume in January.
Bitcoin overtook Tesla in Google search volume in the first month of 2021. Unprecedented global internet adoption and retail investors' strength after COVID-19 puts Bitcoin in a prime position for a price surge.
Head to Head: Bitcoin vs. Tesla
Since the beginning of 2020, the percentage gain in Tesla from $88 up to a peak of $880 on Jan. 8 was 919%.
In comparison, Bitcoin rose by a whopping 460% and co-incidentally peaked on the same day.

During the same period, the other notable winning equities were Moderna (NASDAQ: MRNA) and Zoom Video Communications (NASDAQ: ZM), with a 530% and 451% rise, respectively. Both were popular due to the COVID-19.
Value-investors, whom millennial investors may popularly know as "boomers," have been clearly unhappy with the unprecedented rise in asset prices.
The CEO of eToro Yoni Assia indicated this morning via a tweet that there seems to be a direct correlation between the number of Tesla investors and its rise.
This is a chart showing the end of day prices of $TSLA and the number of investors in @eToro holding it's stock. It seems like there is some correlation between them – @elonmusk I would love on behalf of our 127K users investing in $TSLA to have your view on the future… pic.twitter.com/UEUnrGxbwW

— YoniAssia.eth (@yoniassia) February 1, 2021
If Tesla were a social media network or the correlation held with its profits, the above chart would have made complete sense.
But, eToro's CEO has identified that instead of sales, 127,000 stock market investors on the app seemed to have caused the rise. Gabor Gurbacs, the Digital Asset Strategist at VanEck Digital Assets and Director of MVIS, tweeted:
"The correlation is a clear indication that Tesla, Bitcoin, esports and innovation-investing is vastly retail-driven and I'd argue 'retail first.'"
Alternatively, Tesla's CEO and world's richest man, Elon Musk, endorses the Bitcoin hashtag as his status on Twitter.
Bitcoin's Adoption Rate
On a related note, leading on-chain analyst Willy Woo has depicted an analogy in the adoption rate of the internet with Bitcoin, except that Bitcoin's adoption means investment. According to Woo's estimation, in the next four years Bitcoin's userbase—represented by the number of unique Bitcoin addresses—will grow to one billion.
In terms of adoption, Bitcoin has roughly the same users as the Internet had in 1997.

But Bitcoin's growing faster. Next 4 years on current path will bring Bitcoin users to 1b people, that's the equivalent of 2005 for the Internet. pic.twitter.com/Np9yTR3WkL

— Willy Woo (@woonomic) February 1, 2021
The Google Trends data for the volume of "Bitcoin" and "Tesla" on the search engine also recorded a surge in Bitcoin queries as it etched a new all-time high of $42,000.
While the Telsa leads the average search volume since last year, interest in Bitcoin interest is clearly competing with the leading electric vehicle manufacturer. The non-correlated digital asset may soon become the most favored asset of the retail army.
12-month Google search volume for Tesla and Bitcoin. Source: Google Trends
Further, in Bitcoin's case earnings is not a limiting factor to its price; increasing retail adoption is net positive for the cryptocurrency.
Disclosure: The author held Bitcoin at the time of publication.