Bitcoin Price Analysis - And The Video Crypto Briefing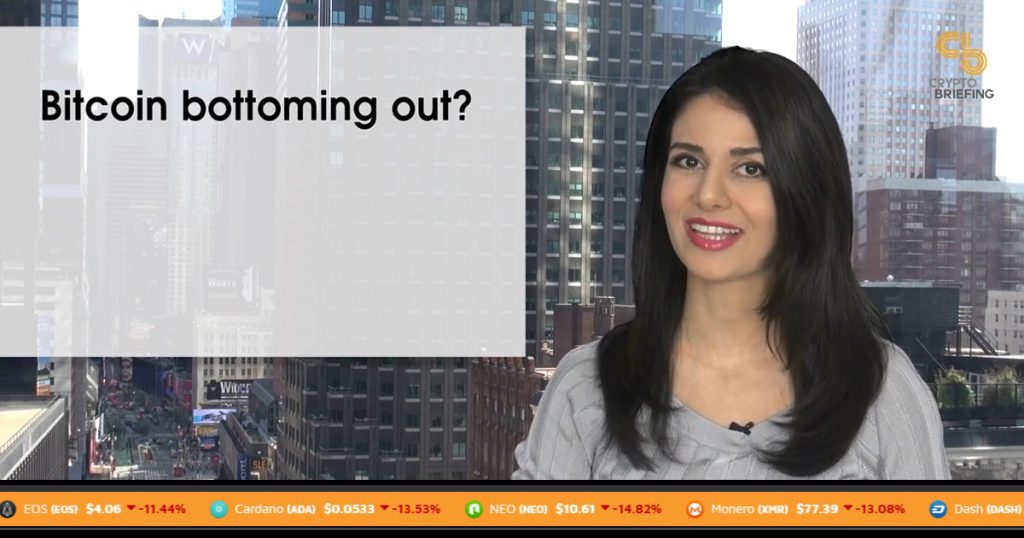 The Bitcoin price has history at this point in the cycle, and in fact the pattern that emerged prior to last year's mega-bull run to over $19,000 may be forming again.
It's an exciting time for us, as we introduce the Crypto Briefing video channel on YouTube!
We're excited to share that we have joined forces with Kiana Danial of Invest Diva as we build our newest content channel.
Kiana is an experienced crypto and forex trader who is currently writing 'Cryptocurrency Investing For Dummies' which will be published by Wiley for their famous series in February 2019.
Kiana's book "Invest Diva's Guide to Making Money in Forex" was picked by McGraw-Hill and was an immediate international success.
After growing up in Iran, Kiana was awarded a scholarship from the Japanese government, where she obtained two degrees in Electrical Engineering and researched quantum physics in classes conducted in the Japanese language. She moved to the USA in 2008, after discovering forex trading when looking for the best way to convert her ¥ to $.
She has been featured in The Wall Street Journal, TIME Magazine, CNN, Forbes, The Street, and many other publications: we are very proud that she will be working with us to present news, updates on tokens and cryptocurrencies, price analysis, and educational features on our new YouTube channel.
Speaking of which – you can subscribe to the channel here.