Bitcoin Price Up By $3bn As Nasdaq Unveils 2.0 Futures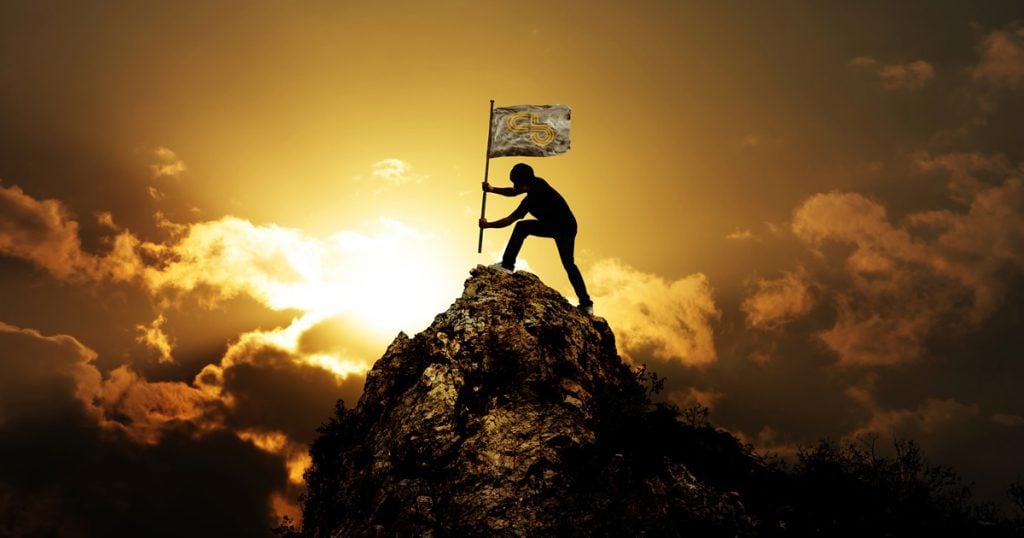 The Bitcoin price pushed past the $4,000 mark earlier today, as the market shows some signs of recovery. The upswing might be a result of changing sentiment and new institutional players, as Nasdaq revealed new products for virtual currencies.
Yesterday morning, the BTC price hit a new low for the year after it fell below $3,700. But prices soon began to correct, pushing upwards and finally hit the $4,000 mark at approximately 04:00 GMT this morning.
Bitcoin has increased by nearly $500 in the past 24 hours, a $3bn increase in its market cap. It was trading at $4,027 per coin, at the time of writing.
It isn't just Bitcoin that has had a good day. Most coins in the top ten – with the exception of the new Bitcoin SV (BSV) – are up by strong margins. Litecoin (LTC) currently leads the pack with 10% growth and Cardano (ADA) on 9%; Ether (ETH) and Stellar Lumens (XLM) not far behind on a rough 8.5% price increase. XRP, currently the second largest coin by market cap, is up by 6%.
Bitcoin SV, a product of the Bitcoin Cash (BCH) hard fork, launched as a new independent cryptocurrency earlier this week. Although the coin started at $100 – even spiking to $120 – the coin dipped to a low of $83 earlier today. Bitcoin Cash, which has now implemented the rival ABC protocol implementation, has itself made modest gains, up by 3% to $183.
---
Bitcoin Price Upswing
The rally was a relief after one of the market's biggest slides, when the total value of all cryptocurrencies fell by nearly $100bn in two weeks. A combination of SEC regulatory news and the hard fork were the two leading factors behind the downturn. A decline in tech stocks, which seem to be correlated with cryptocurrencies at least on a macro level, may have also played a part.
The recovery coincided with yesterday's Consensus: Invest event, hosted by CoinDesk in New York. Unlike other crypto conferences, the event was targeted towards traditional investors, with some of the speakers coming from prominent Wall Street banks.
The biggest story, as reported by CoinDesk, was that Nasdaq would be introducing a range of financial products for virtual currencies. In collaboration with VanEck, which unsuccessfully proposed its own Bitcoin exchange-traded fund (ETF) in the summer, they want to "bring a regulated crypto 2.0 futures-type contract."
The announcement comes less than two weeks after fintech provider Amun unveiled its new Crypto Basket Exchange Traded Product (ETP). Regulated in Switzerland, the basket tracks an index of the five biggest cryptocurrencies by market cap. It currently has the highest volume on the Swiss Six Exchange, beating similar products in mainstream assets such as gold, silver and crude oil.
"It's now clear that institutional investors are definitely moving forward with crypto investments," says Mati Greenspan, senior analyst at eToro. "The new crypto ETP that was launched last week in Switzerland has quickly become one of the most popular products on the primary Swiss stock exchange. I must say that this excitement has surpassed all my personal expectations."
Although Bitcoin and the rest of the crypto market still have some way to go before they fully recover, this might be the big break it needed.
The author is invested in BTC and ETH, which are mentioned in this article.