Has Bitcoin SV Admitted Defeat With BCH Chain Split?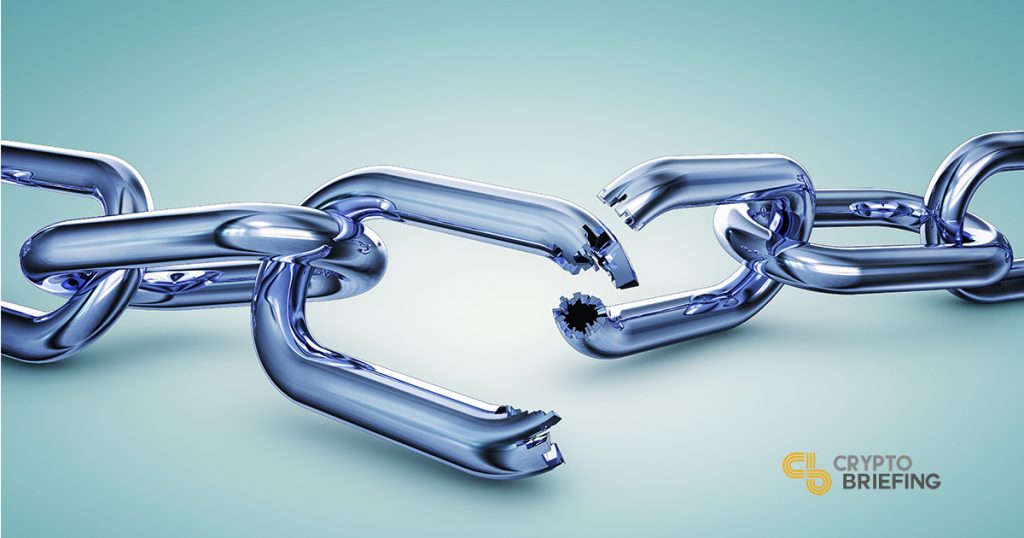 The two rival implementations in the Bitcoin Cash fork debate are irreconcilable, according to Calvin Ayre. In a marked change in direction, Ayre says there will now be a BCH chain split, with SV becoming a separate blockchain. The SV protocol will now focus on creating the first terabyte block, which will reportedly enable 7 million transactions per second.
Ayre said that there was little chance for the two projects to merge together again; a BCH chain split gives both sides the freedom to develop their own vision. "The two chains are now so far apart and have such divergent plans ahead that there is just no path back to joining them," wrote Ayre in an article published today on his website, CoinGeek. "Bitcoin will live on with Bitcoin SV and will finally have a chance to show off the true power of the original economic model. Similarly, ABC can join with the rest of the new chain/coin models to demonstrate what they believe they can do."
"The models can then all compete in the marketplace and this lets actual users vote with their actions," Ayre added.
Ayre's team has begun work in developing the SV coin, that can be deployed alongside the independent chain. This marks a change of direction for the Candian-Antiguan billionaire, who had initially pledged to continue the BCH hash war for as long as it took SV to be accepted. He called for a truce earlier this week.
The BCH fork, which took place last Thursday, pitted two opposing protocol implementations against one another. Bitcoin ABC wanted to introduce non-cash transactions, but maintain a 32 MB block size; Bitcoin SV ('Satoshi Vision') argued a 128 MB block size would turn Bitcoin Cash into a scalable payments solution.
---
What happens after the BCH chain split?
The move will see SV turn its focus to expanding block size. CoinGeek announced today that it has partnered with Teranode and nChain to begin developing the first terabyte block. One block could reportedly hold 4bn transactions.
"I know we can achieve even bigger blocks," said Ayre. "As a mining group, CoinGeek wants to see massive on-chain scaling to unleash the blockchain's true power and so miners can earn more transaction fees. We believe Teranode provides that path to fulfill the true Satoshi Vision, which is now represented by Bitcoin BCH-SV."
SV was initially confident of the support of the BCH mining community, but ABC won an early lead with a surge of hashing power. Although SV nearly caught up to its rival, it didn't last long. Earlier this week most exchanges, as well as CoinMarketCap, announced they would adopt ABC as the official Bitcoin Cash on their servers.
The war isn't over yet. The two sides are still battling over hash power to become the dominant ruleset. But today's news on a BCH chain split suggests the fight may be nearing its end. Bitcoin Cash is currently trading at around half of where it was at the beginning of the month. Was it worth it?
Disclaimer: The author is not invested in any token or cryptocurrency mentioned in this article, but holds investments in other digital assets.