Bitcoin's Institutional Interest Ramps Up, CME BTC Options Volume Go 25x
CME has broken its previous records with its increasingly popular Bitcoin futures options. Interest in this fast-growing derivative show that the institutional appetite for BTC is growing.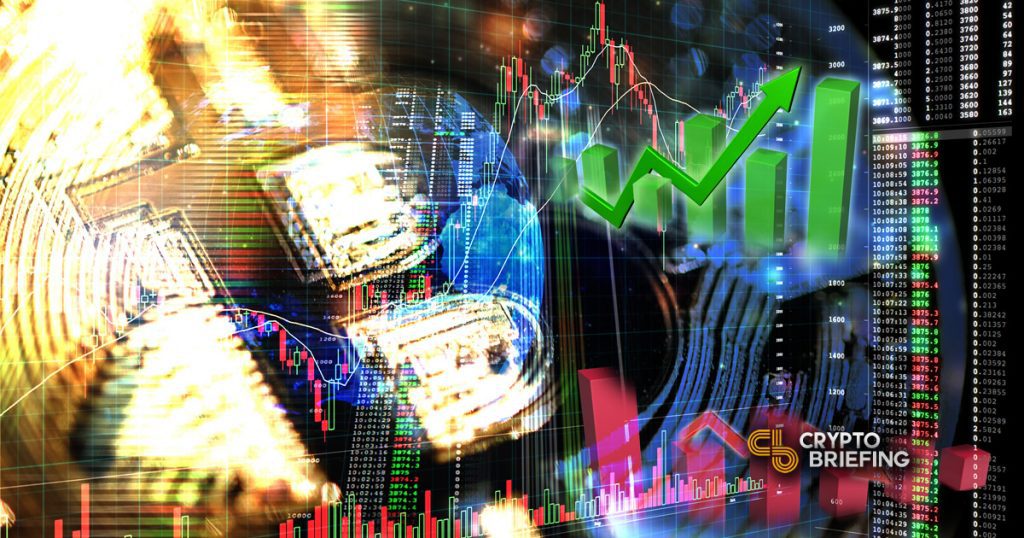 Key Takeaways
Volumes for CME's Bitcoin futures options will reach 2,392 BTC ($22.7 million) on June 20, 2020
CME is one of just a few traditional markets that offers Bitcoin futures and Bitcoin futures options
Deribit, however, remains the largest Bitcoin futures platform with over $1 billion in notional volume
The Chicago Mercantile Exchange, or CME, has seen the volume of its Bitcoin futures options grow from 91 BTC ($860,000) to 2,400 BTC ($23 million). That amount represents a 25-fold increase in just two months.
The CME's BTC Options product is on track to smash its record-breaking volume of May 2020. pic.twitter.com/kizpPWpjw9

— skew (@skewdotcom) June 16, 2020
What Are Options on Futures?
CME's Bitcoin futures options are different from Bitcoin futures in that investors have a right (not an obligation) to buy and sell:
"CME options on bitcoin futures give the buyer of a call/put the right to buy/sell one bitcoin futures contract at a specified strike price at some future date."
By contrast, standard Bitcoin futures contracts require investors to buy and sell under certain conditions or on certain dates.
Why Are CME's Options Growing?
There are a few different explanations as to why the demand for CME Bitcoin options has grown so rapidly over the past two months. One factor in CME's popularity is the fact that few mainstream markets offer similar services. Though CME accounts for a fairly small share of the overall Bitcoin futures market, it seems to appeal to institutional investors due to the fact that it is a traditional market and not a decentralized finance platform.
Tim McCourt of CME has also suggested that economic uncertainty is driving interest. In a recent CoinDesk interview, he explained that CME's contracts allow investors to "express views and manage their risk amid ongoing global uncertainty."
Another contributing factor may be the fact that it naturally takes time to attract investors. CME's Bitcoin futures options are a fairly new service, first introduced on Jan. 13, 2020.
Other Competing Services
CME is not the only market that offers Bitcoin futures and options. Deribit, a DeFi crypto derivatives exchange, has proven to be incredibly popular. Its Bitcoin futures options hit $1 billion this May, giving it market dominance by a large margin.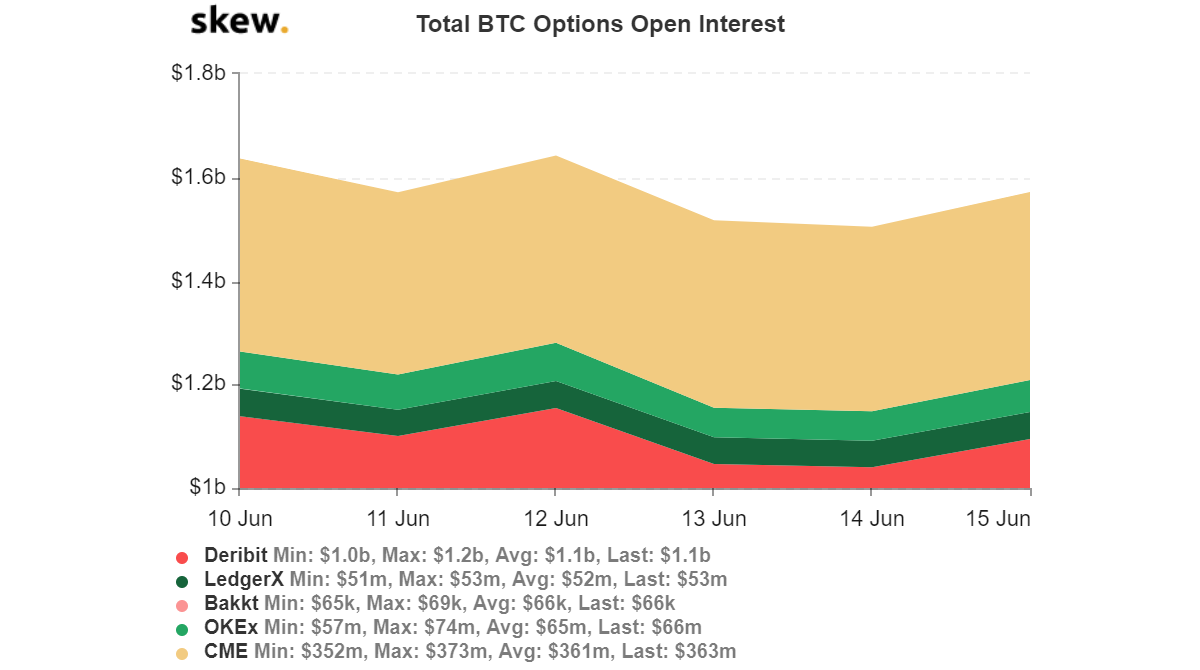 Binance, not shown on the chart, also began to offer options this April. Some services have decided not to offer futures and options. CBOE discontinued Bitcoin futures in June 2019, while BitMEX has suggested that it would be a challenge to introduce options. Hegic, meanwhile, has shut down intermittently due to difficulties.
Regardless, Bitcoin futures and Bitcoin futures options are in fairly high demand by any measure.