Bitcoin's Lightning Network Gets Boost, Lightning Labs' Latest App
Settlement network set to grow significantly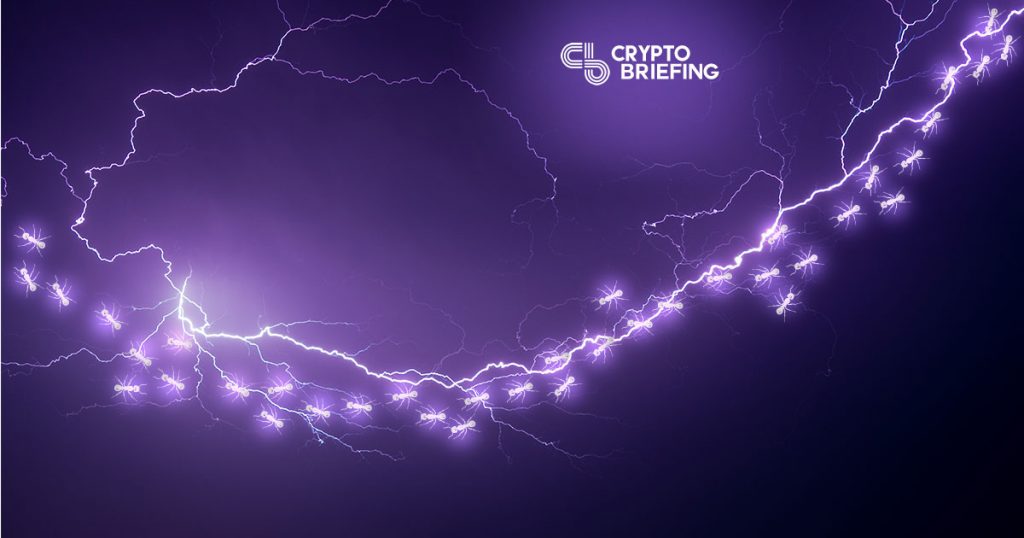 Bitcoin's Lightning Network is quickly improving in terms of usability. Lightning Labs released a beta version of "Loop," settlement software that makes interacting with the network easier.
Today we're one step closer to bringing Bitcoin to a billion people," said Elizabeth Stark, CEO of Lightning Labs. "Lightning is making this a reality."
The new service expands on Lightning's existing payment settlement functions by acting as a bridge to and from the Bitcoin blockchain, allowing users to transfer funds in and out of Lightning more easily. It also reduces the need for users to open and close Lightning channels—a fairly complex task.
Loop has two components. The first is Loop Out, which allows users who have received funds on Lightning to move their funds to on-chain locations like exchanges and cold storage. The second is Loop In, which allows users to refill their Lightning wallets from those same sources.
Infrastructure lead Alex Bosworth has detailed several improvements in this update, including "batching (for on-chain fee efficiency), time preference-based discounts, volume discounts, authentication tokens, a more complete developer API, improved stability, and increased limits for Loop transactions."
The convenience that comes with Loop means that it will be Lightning Labs' first paid service. Loop Out will carry a 0.05% to 0.5% fee, while Loop In will carry a 0.10% to 1% fee.
$10 Million Funding Round
Elizabeth Stark, the founder and CEO of Lightning Labs, additionally announced today that the company has raised $10 million in a series A funding round.
According to Stark, those funds will go toward funding Lightning development and the developer ecosystem.
"We at Lightning Labs see this as not an accomplishment in and of itself, but a means to achieving our goal of bringing instant bitcoin transactions to millions of people," said Stark.
Craft Ventures led the latest funding round, which brought in funding from Ribbit Capital, RRE Ventures, M13, and Slow Ventures. Several other angel investors and VC groups also contributed funds.
Lightning Labs previously raised $3 million in a 2018 seed round, which included high profile investors such as Jack Dorsey of Twitter and Square, and Charlie Lee of Litecoin.
Is Lightning Truly Usable?
So far, Lightning has achieved a capacity of 870 BTC ($84 million) and attracted over 11,000 nodes. If it continues to attract activity, it could significantly reduce the on-chain demand that Bitcoin experiences.
The Bitcoin blockchain currently suffers from high average transaction fees, meaning that it is not always convenient for small transactions. Lightning solves that problem by handling transactions off-chain.
However, one of the longest-standing criticisms of Lightning has been the fact that it is not easy to use. Over time, this led to the creation of third-party products, such as Casa's Lightning Node and Bitfury's Lightning Peach, which offer ready-to-use Lightning setups.
Lightning Loop, as a first-party product, may make the Lightning Network even more appealing to general users. Though Loop is still in beta, Lightning Labs says that this period "will bring about more user-friendly applications to make it easier to take advantage of the service."
Critics may also point out that, last September, attackers successfully exploited Lightning. At that time, the project urged users not to put large amounts of funds on the network in its early stages.
As such, Lightning is arguably an experimental platform, even today.