Bitcoin Could Crash Further, Says JPMorgan
After claiming Bitcoin could hit $146,000, JPMorgan's latest research note says that Bitcoin's fair value is between $24,000 and $36,000.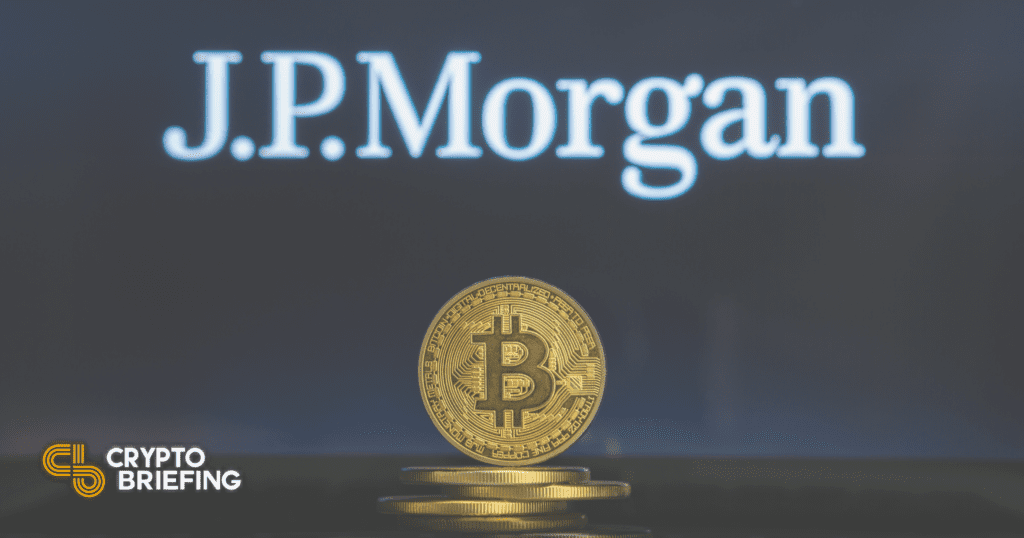 Key Takeaways
A JPMorgan analyst says that Bitcoin's fair value is between $24,000 and $36,000 following the recent market correction and cooling interest in the asset.
The note says that rising volatility is to blame for the recent loss of interest from institutions.
JPMorgan will soon join the likes of Morgan Stanley and Goldman Sachs to start offering Bitcoin products to rich clients.
May 2021 was Bitcoin's worst-performing month since 2011, but an analyst from American bank JPMorgan believes the asset could trend lower in the medium term.
JPMorgan Turns Bearish
JPMorgan strategist and digital asset expert Nikolaos Panigirtzoglo is forecasting more pain for Bitcoin holders.
In a research note to investors, he wrote that Bitcoin would need to make a descent to $26,000 to signal retail capitulation before starting a new ascent. According to him, Bitcoin's current fair value is between $24,000 and $36,000.
In the last few weeks, greater volatility linked with lowered institutional interest in Bitcoin is to blame for the recent stagnation at levels between $30,000 and $40,000. The May crash has damaged Bitcoin's image in the eyes of many institutional investors who have started to doubt its potential as a store of value, Panigirtzoglo added. He said:
"There is little doubt that the boom and bust dynamics of the past weeks represent a setback to the institutional adoption of crypto markets and in particular of Bitcoin and Ethereum. We note that the mere rise in volatility, especially relative to gold, is an impediment to further institutional adoption as it reduces the attractiveness of digital gold vs. traditional gold in institutional portfolios."
The same analyst praised Bitcoin's low volatility in April, targeting a price of $146,000. However, it seems the recent market downturn has changed his medium-term outlook on the digital asset. Now that Bitcoin's downward volatility has returned, institutions are less likely to turn to Bitcoin as a store of value and a hedge to inflation, he argued. The legendary trader Peter Brandt has also supported Panigirtzoglo's view by charting the "slim possibility" of another bloodbath, identifying a possible head and shoulders top on Bitcoin. "Bitcoin could really get messy if this pattern is completed," he wrote.
Last month, JPMorgan announced it would be launching new funds to give affluent clients exposure to Bitcoin and other digital assets, joining the likes of Goldman Sachs and Morgan Stanley. The products will be available this summer.
Disclaimer: The author held BTC, ETH, and several other cryptocurrencies at the time of writing.