JPMorgan Puts $146,000 Price Tag on Bitcoin
JPMorgan has forecast a long-term price target of $146,000 for Bitcoin. A team of strategists cited the asset's "digital gold" narrative as a potential factor for adoption.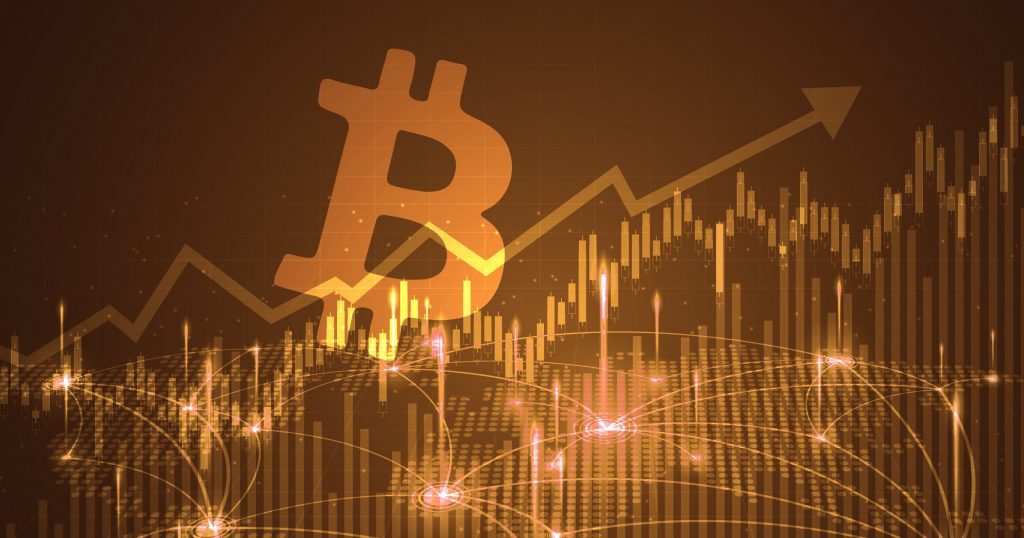 Key Takeaways
JPMorgan has suggested a long-term price target of $146,000 for Bitcoin.
A team of analysts cited Bitcoin's "digital gold" narrative as a factor for increased demand.
The bank's stance on Bitcoin and other cryptocurrencies has historically been hard to read.
JPMorgan, one of the world's largest investment banks, predicts Bitcoin could reach a value of $146,000.
According to a Bloomberg report published Monday, a team of analysts cited the digital currency's role as a form of digital gold as a driving force for a potential price surge.
Bitcoin Goes Six Digits
JPMorgan has suggested that Bitcoin could hit $146,000.
One of the company's lead strategists, Nikolaos Panigirtzoglou, spoke of Bitcoin in reference to gold markets. He said:
"A crowding out of gold as an 'alternative' currency implies big upside for Bitcoin over the long term." he said. "Bitcoin's [current] market capitalization of around $575 billion would have to rise by 4.6 times – for a theoretical Bitcoin price of $146,000 – to match the total private sector investment in gold via exchange-traded funds or bars and coins."
A 4.6x price increase would put Bitcoin's market cap at $2.7 trillion. But the analysts also pointed out that Bitcoin's price volatility is a point of concern for many institutional investors, so the $146,000 target would be on a much longer timeframe.
Analysts also stated that a near term rally up to $100,000 is possible but "would prove unsustainable." The long term price target would only be after a "convergence in volatilities" between Bitcoin and gold.
JPMorgan's Stance on Crypto
The update is something of a U-turn for JPMorgan, known for its conflicted view on digital assets.
The company's billionaire CEO and Chairman, Jamie Dimon, has been known for his skepticism surrounding Bitcoin, at one point describing the asset as a "fraud." Since then, though, the bank has embraced blockchain technology, leveraging the power of Ethereum via ConsenSys' Quorum.
The change of view isn't entirely surprising, though. Catalyzed by an uncertain economic climate in the midst of Coronavirus, BTC saw a wave of institutional interest for the first time in 2020.
The positive news for Bitcoin has continued into 2021.
It's been climbing in price since hitting $20,000 for the first time on Dec. 16, which also marked the asset overtaking JPMorgan in market cap. Since then, the price has increased by 73%, registering a new all-time high of $34,684 on Sunday.
Disclosure: At the time of writing, the author of this feature owned ETH, among a number of other cryptocurrencies.