Bitcoin Breaks $20,000 All-Time High, Outpacing JPMorgan Chase
Bitcoin hit a price of $20,000 today, following months of intense upward movement. It's the highest price the cryptocurrency has reached in its history.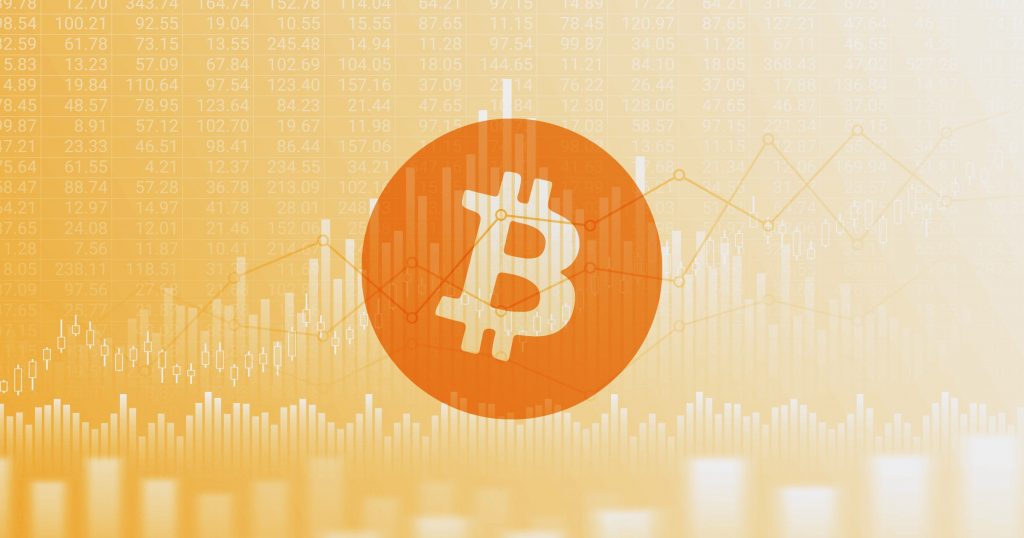 Key Takeaways
Bitcoin hit $20,000 today, its all time high price.
The number one cryptocurrency has been surging throughout the second half of the year.
Many experts have forecast the asset reaching even higher prices on the horizon.
Bitcoin surged past $20,000 on multiple exchanges today, placing its value above peak market prices during its infamous December 2017 surge.
Bitcoin Breaks Crucial $20,000 Mark
The leading cryptocurrency has broken its all-time high price, trading at $20,271 at the time of writing with little resistance ahead.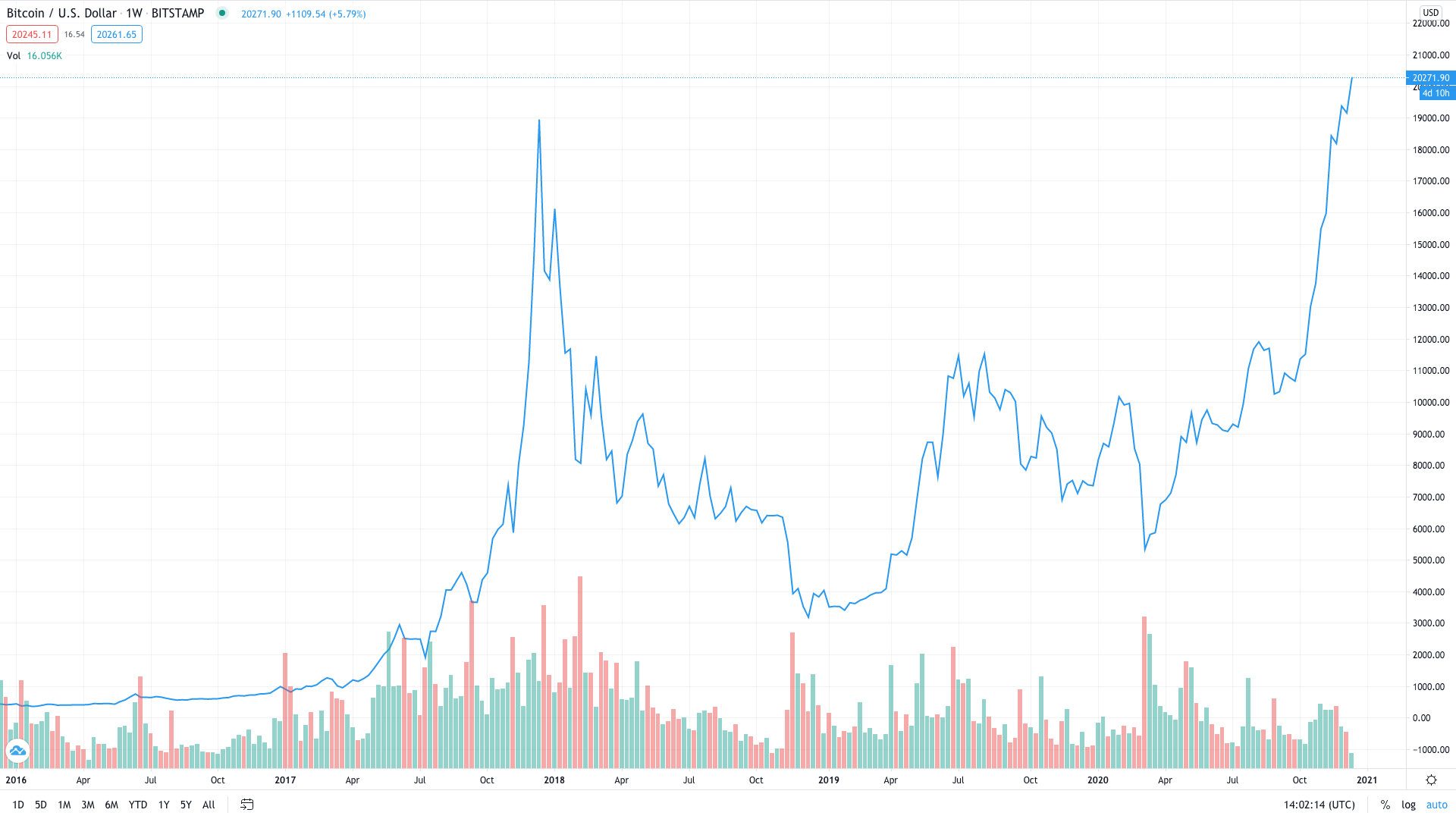 Eyes have been following Bitcoin's bullish run for some time: it's doubled in price since July. Positive sentiment surrounding the cryptocurrency space, specifically BTC, has been particularly noticeable since the end of the summer.
Several high profile investors have declared their interest in Bitcoin as a potential store-of-value, cementing its recent "digital gold" narrative. Among them was MicroStrategy founder Michael Saylor, who's also been a vocal advocate for the leading crypto throughout the year. His multi-million dollar move into crypto doubtless inspired many others to follow suit.
Recently, 169-year-old insurance firm MassMutual confirmed a mammoth $100 million purchase.
#Bitcoin is a swarm of cyber hornets serving the goddess of wisdom, feeding on the fire of truth, exponentially growing ever smarter, faster, and stronger behind a wall of encrypted energy.

— Michael Saylor⚡️ (@saylor) September 18, 2020
PayPal, meanwhile, made huge moves in adopting cryptocurrencies, confirming that BTC will be added to the service for all U.S. customers and soon available as a payment option. PayPal CEO Dan Schulman said that he was "bullish on digital currencies of all kinds."
The other factor that's contributed to Bitcoin's triumph is this year's Black Swan, Coronavirus. The pandemic has contributed to what some have referred to as the worst global economic crisis in a century. It seems that BTC has come to represent a hedge against inflation in the midst of Coronavirus-induced money printing.
Bitcoin's recent price moves have been widely covered in the media. Much like in the late 2017 bull run, this no doubt fuelled the speculation. Previous Bitcoin skeptics like Ray Dalio conceded that BTC could have value. In contrast, publications like CNBC and Bloomberg have regularly covered the currency's wild price movements over the last few months.
Some have likened the digital asset's rise to gold in the 1970s, suggesting that there could be much more room for growth. Memorably, Citibank posted an article suggesting that Bitcoin could surpass $300,000 in the next couple of years.
Bitcoin's market cap is now over $375 billion. It's worth more than JPMorgan Chase among many other large scale financial institutions.