Bitfinex Announces Staking Rewards for EOS, Cosmos, and More
Bitifinex announces staking rewards program for traders on the platform to earn an additional source of revenue.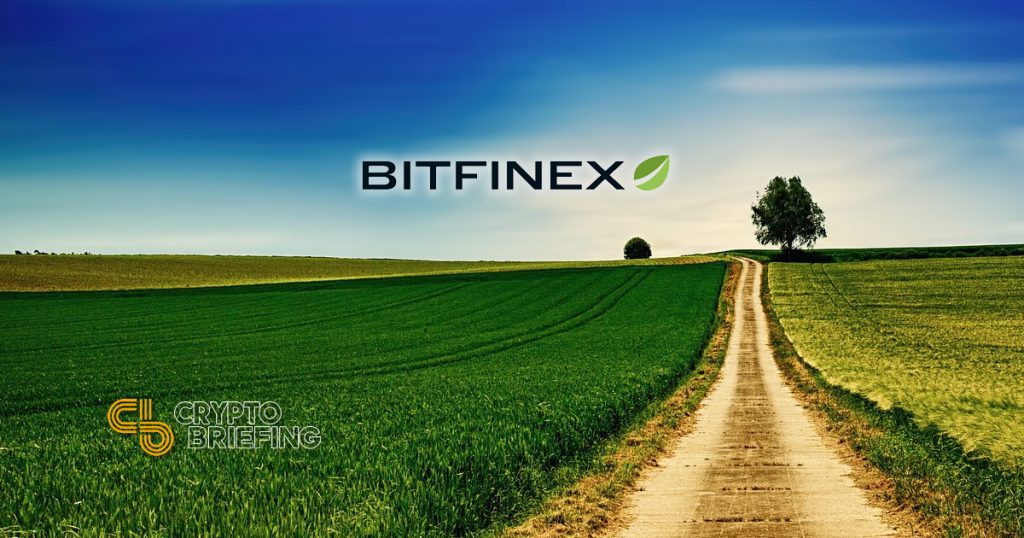 Bitfinex today announced the launch of its Staking Rewards Program for various digital assets. At current, users can earn up to 10% per year by depositing EOS, Cosmos' Atom, and V Systems token, VSYS.
Earn Staking Rewards on Bitfinex
Earning on dormant tokens has become the latest, must-have feature for various crypto businesses. Now, it appears that Bitifinex is joining the bandwagon.
As per a press release shared with Crypto Briefing, users will be able to lock up their digital assets and begin earning competitive yields on their holdings. The current list of available tokens is currently quite short.
The exchange's CTO, Paolo Ardoino, told Crypto Briefing that the offering includes EOS, ATOM, and VSYSCoin.
Ardoino also mentioned that Tezos' native token, XTZ, will be launched in May at the latest.
"Eventually, users will be able to stake every token that we offer at Bitfinex," he said.
Outside of trading, the exchange now offers yet another revenue stream for Bitfinex customers. The staking rewards for this first batch boast returns as high as 10% per year.
Ardoino said that this figure is currently only possible for V Systems' VSYS. The yields for other tokens range between 1.5% and 8%.
The Bitfinex CTO added:
"The rationale behind choosing EOS, V-Systems and Cosmos/ATOM was that Bitfinex is one of the key EOS block producers and has a really active EOS market. Cosmos and V-Systems are two of the most popular staking enabled blockchains."
The staked assets will also be in control of Bitfinex, and "secured in the same manner as other tokens," reads the exchange's release.
Staking is also possible on crypto exchange Poloniex.
It allows users to earn 5.84% on their Tether (USDT) holdings, according to LoanScan. The Justin Sun-led crypto marketplace offers staking services for DASH, EOS, LTC, XRP, BTC, and ETH at the time of press.