Bitmain IPO: From The Next Unicorn To A One Trick Pony In 90 Days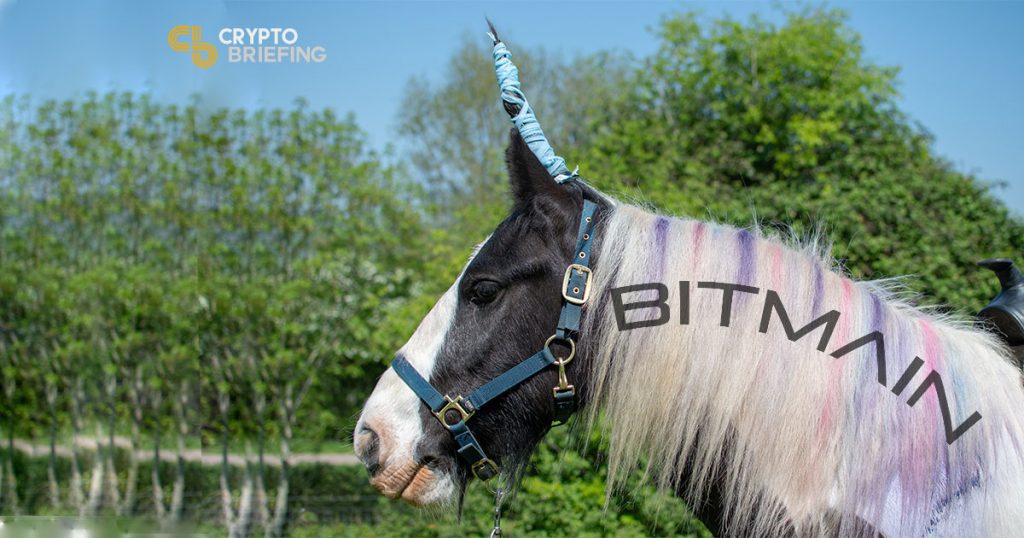 Bitmain's IPO application has officially expired. Six months after it was first listed, what was to be the crypto-world's biggest public offering has been shelved, at least for now.
The website for the Hong Kong Stock Exchange (HKEX) updated the mining giant's listing to "lapsed" late last night. On its official blog, Bitmain cited the relative immaturity of the industry and its relationships with regulators and the public as reasons why the IPO was put on hold. "We will restart the listing application work at an appropriate time in the future," the company wrote.
The news is undoubtedly a bummer, but hardly unexpected. It's been a long time since September, when Bitcoin (BTC) traded for over $6,000 per coin.
Market outlooks and expectations have changed dramatically since then. When Bitmain announced its IPO, prospective investors salivated at the promise of jaw-dropping profits.
According to its filing, Bitmain made a respectable pre-tax profit of $151.3M in 2016. In 2017, as the price of Bitcoin (BTC) hit $20,000 and mining equipment flew off the shelves, annual profits surged to $1.2bn.
In the first half of 2018, Bitmain made $1bn in pre-tax profits. By the time the company filed its IPO application in late September, investors – and the company itself – believed they were on the way to another record year. Even though $100bn had been flushed from the market in August, few expected to find themselves in a six-month bear market.
Indeed, had markets continued, and attitudes stayed the same, Bitmain would probably have had no issue in raising its $3bn target.
---
But that didn't happen. The total value of the cryptocurrency market was worth approximately $215bn on September 26th – the day Bitmain filed its IPO application. Today, the total value is closer to $135bn.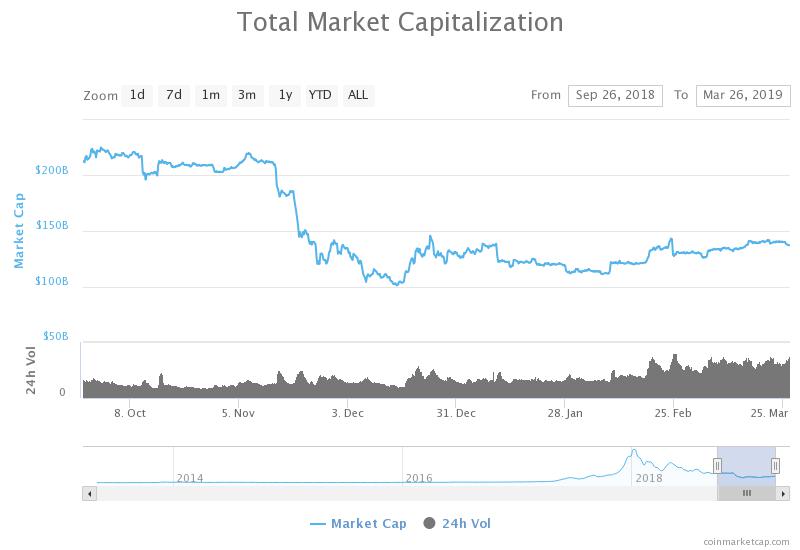 Declining prices damaged the economic viability of mining equipment, which is expensive to buy and run. As PoW cryptocurrencies plunged in value, so did demand for Bitmain products.
Even in July – when BTC was worth $6,300 – most miners could expect to make, at most, a $283 profit over a two-year period, as Crypto Briefing reported at the time. By the time BTC fell to its yearly low of $3,200 in mid-December, returns on investment were so low that many gave up on mining altogether.
In some ways, the company dug its own grave. Bitcoin's hashrate increased markedly during the 2017 bull run, thanks largely to the supply of cheap ASICs, as one customer highlighted on Twitter. Hash rates increased and made it harder to successfully mine a block; the company effectively made mining unprofitable for all but a few major operations.
As the graph below shows, it was only in November that hashrate dropped. This suggests that until that point, many miners were running at a loss in anticipation that prices would soon recover. Following the crypto wipeout, which flushed another $100bn from the market, many finally decided to switch off their equipment.
Even in late September, when the cracks were beginning to show, many investors believed that the downturn was a momentary blip. There were even signs of a possible 'bull breakout' in early October.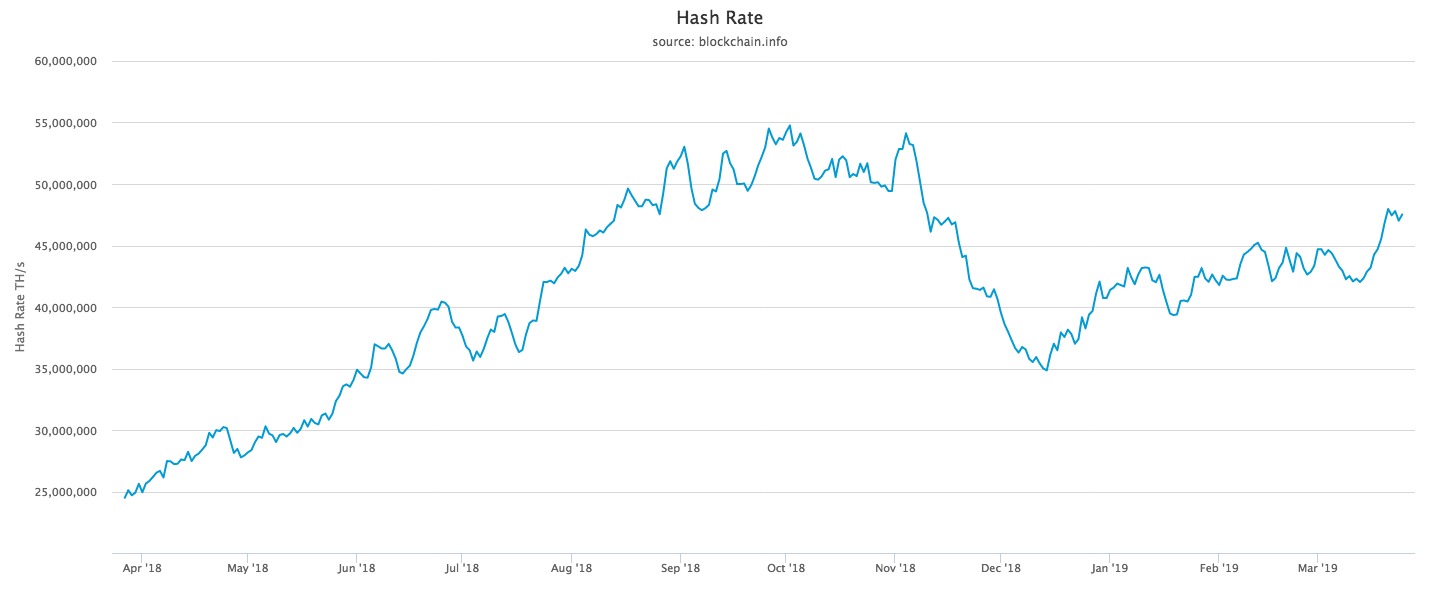 ---
Bitmain now finds itself in an unenviable position. Demand for its ASICs has now dried up, and the company has warehouses full of unsold stock.
As a result, the company had no other choice than to put the IPO on ice. As HKEX's listing rules state, a company which has already submitted an application can restart it at any time, provided they include up-to-date financial records.
That means there's a strong possibility that Bitmain will restart its IPO when the markets recover. The astronomical profits accrued in 2017 means the company should still have a large enough war chest to weather the rest of the bear market and get its house back into order.
Assuming, of course, that a market recovery is on the way.
---
The author is invested in digital assets, including BTC and ETH which are mentioned in this article.