Crypto Hangover: Why Is The Market In Free Fall?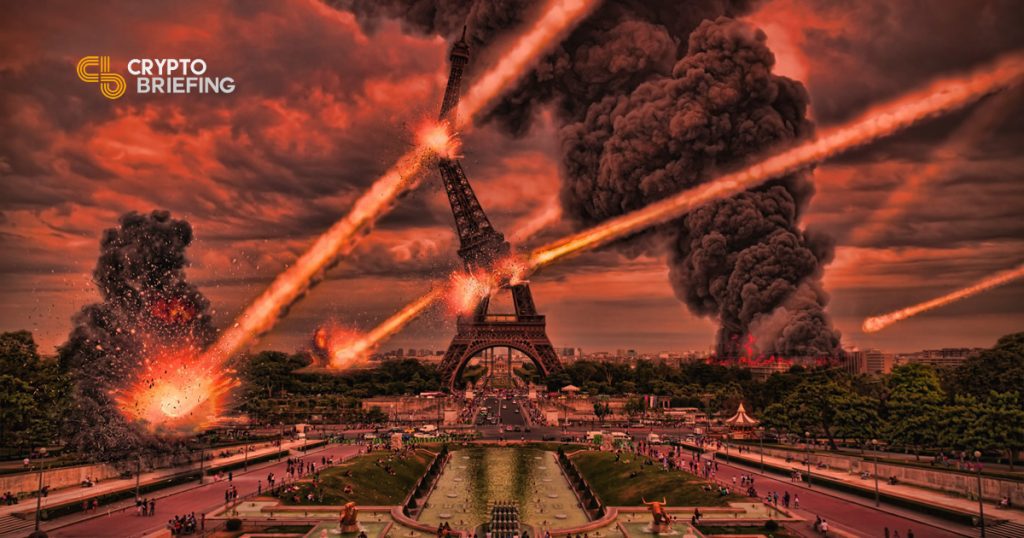 The market woke up to another multi-billion dollar slide across the board. Hopes for a Christmas bull-run are increasingly distant; sentiments have completely soured. The crypto hangover has become vicious.
Although crypto remained relatively stable at $185bn across the weekend, prices began to sink at the start of the Asian trading day. It already lost $10bn by 08:00 GMT, with the decline accelerating as the European market began.
Cryptocurrency's market cap is down to a new yearly low of $168bn at approximately 14:00. This is the lowest valuation since late October of last year, 13 months ago. Today's news indicates crypto has lost almost all of its gains from last year's three-month bull run which, at its height, took the total value up to $830bn in the beginning of January.
A quick look at the top-ten coins shows that platform tokens are today's biggest losers. Cardano (ADA) is down by over 14%, with EOS close behind at 12%. Ether (ETH) suffered a 12.5% fall. Other notable losses include Litecoin (LTC), down by 13%, and privacy coin, Monero (XMR), which has fallen by just under 14%.
Bitcoin's (BTC) price is down to approximately $5,100, but BTC dominance remains stable at approximately 53% of the market's valuation. This suggests investors are not moving into the asset to preserve value; a trend we've seen in similar wipeouts. On the other hand, the trading volume for Tether (USDT) is up by nearly a billion dollars, suggesting traders are taking their chances there.
The Bitcoin Cash (BCH) price fall has begun to bottom out. The coin's value is down by over 30% since the start of last week. A controversial hard fork at the end of last week led to mass sell-offs. Although some exchanges, like Bitfinex, have quoted BCH prices as low as $250, the aggregate market price is currently at $360.
XRP – down by 7.10% – replaced ETH as the second largest cryptocurrency by market cap at the end of last week. The gap between the two market caps has widened from roughly $500m on Friday, to the present $3.5bn difference today.
---
Are stocks to blame?
Today's wipeout caught the sector with its pants down. There were hope prices would recover as the dust settled from the Bitcoin Cash hard fork. Some digital assets actually recouped all of their losses; XRP was back to its pre-fork price levels by Sunday morning.
Analysts speaking to Crypto Briefing have suggested today's decline could be a combination of factors. Partly a 'hangover' from last week's price cycle. The SEC also ordered two ICO projects, Paragon and Airfox, to refund investors; the regulator said both had held unregistered security sales.
Growing concerns over a recession next year and the end of a decade-long stock market bull-run have fuelled divestment from equities and commodities. This might have had a knock-on effect on cryptocurrencies. "Short-term [crypto] price fluctuations are rarely correlated to the stock market", said a senior market analyst at a cryptocurrency trading platform. "But the macroeconomic trends do tend to line up."
This would reflect a similar movement in the middle of October when a poor stock market sell-off caused a $20bn drop cryptocurrency prices. Crypto Briefing suggested at the time that investors with mixed portfolios might be selling out of both their traditional and crypto asset holdings.
---
The crypto hangover
Today's move will be a depressing start for the week for some. Some of the most bullish analysts have revised predictions. Last Friday, Tom Lee, senior analyst at Fundstradt, lowered his Bitcoin forecast from $25,000 to $15,000 at the end of the year. The tech company Nvidia, which invested heavily in GPU-mining chip production, now has a sizeable inventory backlog. Fewer new miners are entering the market; warehouses are reportedly filled with unsold chips.
That said, some have seen this as a reminder that crypto isn't designed as an investment vehicle; rather as an actual currency. "Blockchain technology and cryptocurrencies were not created for speculative investment opportunities," said Lan Filipic, Chief Operating Officer of Sofitto, a blockchain financial products provider."It was built to bring transformative change to the lives of everyday people, regardless of their geographic location or financial status."
More than a year after virtual currencies took the world by storm, the party over. The crypto hangover has well and truly begun.
The author is invested in BTC and ETH, which are mentioned in this article.