Crypto Market Bull Run Stymied By Lack Of Momentum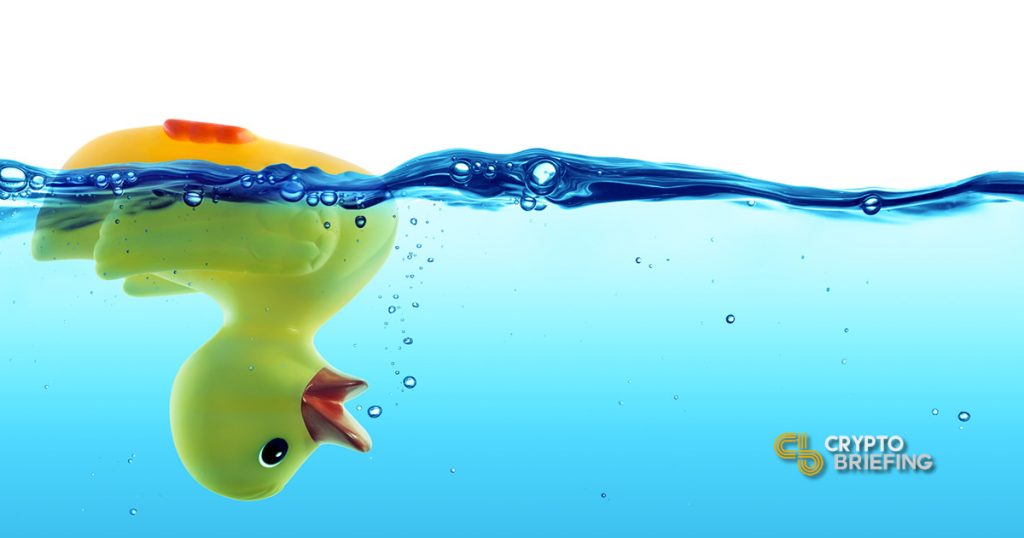 The crypto market is down again today. A sea of red would have once caused much deliberating and worry. Pundits would preach why the market is down. A couple would even toss knuckle-bones in the air to predict the returning bull market.
But cryptocurrency has long faced up to the new reality. It no longer points upwards; prices stay where they are. A possible bull breakout failed to materialize last week and the crypto market is back on a downward trajectory.
Crypto's total value fell by approximately $15bn, over the past seven days; taking it from around $220bn to $205bn. The recent correction takes the market back down to the same sort of price levels it started the month at. Bitcoin dominance has steadily started to creep upwards again – up by nearly 2% – suggesting traders are moving back into less-risky assets to preserve value.
All coins in the top-ten, excluding Tether (USDT), are down today. Ether (ETH) is down by 3.5%; XRP by 4.5% and 3.3%. Bitcoin (BTC) is down by less just over 1%. Among the coins most affected are Cardano (ADA), with a 5.6% drop, and Bitcoin Cash (BCH), which has seen prices fall by nearly 10% drop in the past 24 hours.
This is less surprising, considering both projects have been in the news recently. Michael Parsons has recently resigned as head of the Cardano Foundation, and Bitcoin Cash has the controversial hard fork tomorrow. Market sentiment was already down; added uncertainty caused by recent developments in both projects would only further lead more investors away, at least until the dust has settled.
---
Why is there still no crypto market bull run?
So where did anticipated bull breakout go? It simply didn't arrive – at least, not yet. A source at an institutional trading platform suggested that although the crypto market was poised for a successful bull run last week, there was simply not enough upwards drive for it to gain sufficient momentum. "The bull run seems less likely than it did a week ago. We failed to get the strong upside breakout we were hoping for," he said.
Others suggest the market failed to hold onto its gains because the market lacked utility. James Roy Poulter, CEO of The Reserve, a London-based investment bank, argued prices were fated to come back down because none of the assets properly work yet. "The market remains subdued due to a broad realization that cryptocurrencies still lack real-world use cases and are not ready for mainstream adoption," he said.
For the time being, at least, the crypto market has reverted back to levels traders have become familiar with since the start of September. Crypto Briefing has already suggested that this might constitute an accepted floor price for many of the most popular assets. There are benefits to this. It brings about stability and acts as a guide rail for traders and investors alike to assess the short-term prospects of the asset in question.
Both momentum and utility feed into one another. Until projects develop and start becoming experiencing mass-adoption, coins will continue to have little more than a speculative value. Prices will continue to oscillate, but something needs to change if increases are to become permanent.
The author is invested in BTC and ETH, which are mentioned in this article.