Bittrex Stops Trading Three Key Privacy Coins
Exchange will halt trading on Monero, Zcash and Dash.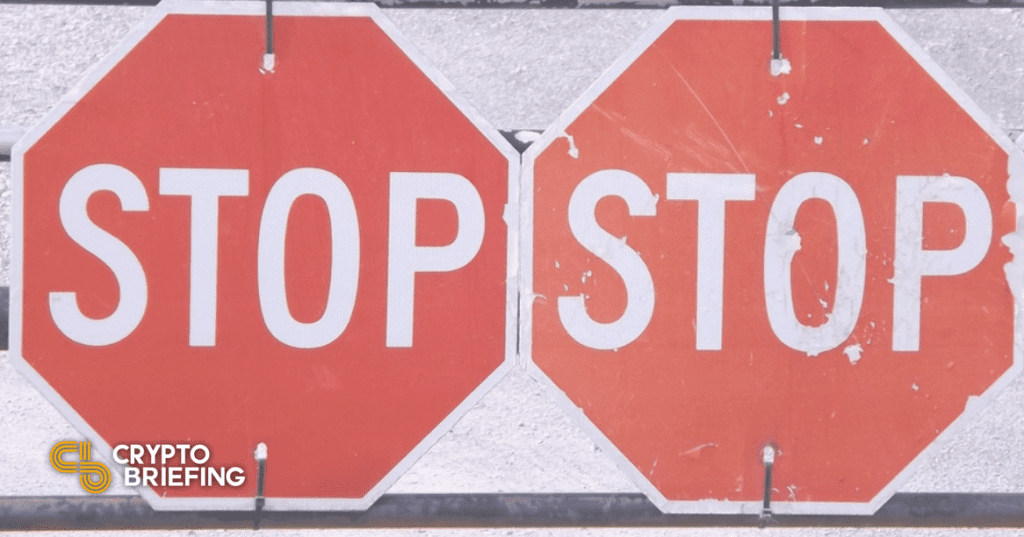 Key Takeaways
Bittrex has decided to delist XMR, ZEC, and DASH.
Though some observers have pointed to regulation, the reason for the exchange's decision is unclear.
Other exchanges have previously delisted privacy coins.
Crypto exchange Bittrex has chosen to remove three of the cryptocurrency space's leading privacy coins. The exchange will delist Monero (XMR), Zcash (ZEC) and Dash (DASH) on Jan. 15.
Bittrex Takes Drastic Action

News of the delisting was shared via the company's blog this week, though no reason was given for the decision.
All three tokens are often described as privacy-preserving crypto coins. Unlike Bitcoin and other cryptocurrencies, privacy coins keep transaction amounts and addresses hidden.
Some have speculated that the delisting is a response to regulatory pressures. In particular, the Financial Action Task Force (FATF), announced new anti-money laundering measures last month, which may have led Bittrex to delist the three coins.
Bittrex notes that trading will close at 18:00 Eastern Time on Jan. 15. Users will have up to 30 days to withdraw their assets, though "in certain instances the withdrawal period may be shortened."
The three coins have taken a significant price hit since the news attracted wider attention this afternoon. XMR and ZEC are both down about 9.5% over the past 24 hours, while DASH is down 8.9%.
Widespread Delistings
In the past, other exchanges have delisted privacy coins as well. OKEx Korea and Upbit stopped trading the same coins in 2019 for similar reasons. Bitbay also delisted Monero shortly after.
Bittrex's actions are exceptional, though, as it is one of the first major first U.S.-based exchanges to delist all three coins. It remains to be seen whether other exchanges will follow suit, or whether Bittrex's delisting will even have a lasting effect on the cryptocurrency market.
The move follows Bittrex's decision to halt trading on XRP due to Ripple's ongoing clash with the SEC. Numerous other exchanges have made the same decision.
At the time of this writing this author held ETH, UNI, ADA, BAT, IOTA, and other altcoins.
This article was updated to reflect the fact that other U.S.-based exchanges including Shapeshift previously delisted all three coins.