A Little Privacy? Coins Zcash And Dash Under Scrutiny
Zcash and Dash try to cover up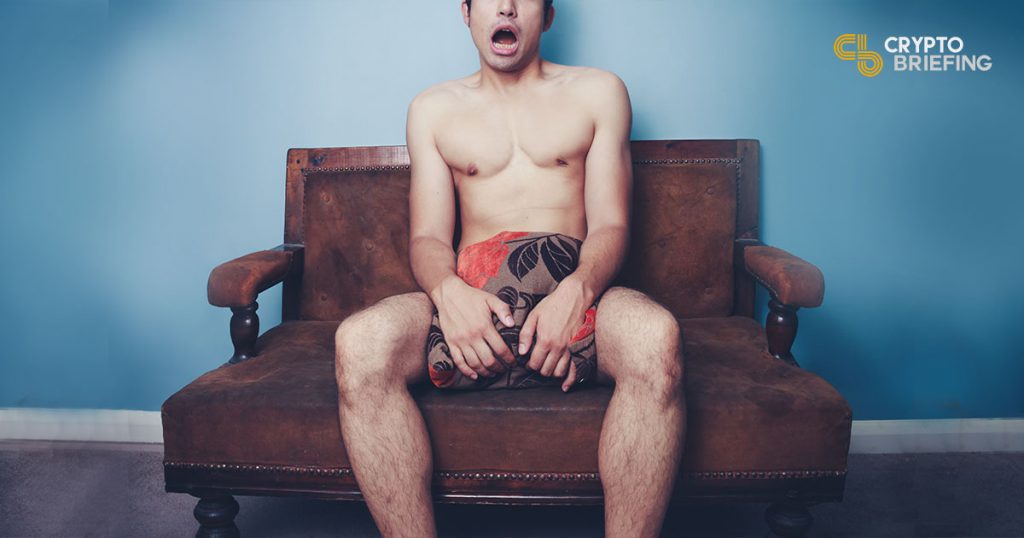 Earlier this year, the Financial Action Task Force (FATF) issued its guidance to member states on a "risk-based approach to virtual assets and virtual asset service providers." The intergovernmental regulator puts the onus of responsibility onto exchanges and wallets to share user data, virtually eliminating privacy in crypto transactions.
The guidance was a seismic moment in the history of cryptocurrency regulation, and developments since then seem to have spelt the end for anonymous transactions using cryptocurrencies.
Privacy coins appear to be suffering as a result. In August, Coinbase UK dropped Zcash from its listings after its new banking partner expressed discomfort with the token's privacy features. In September, OKEx announced the delisting of five major privacy-centric altcoins from its Korean branch, directly citing the FATF rulings. Korean exchange Upbit swiftly followed suit.
As a result, the market capitalization for privacy coins has nosedived over recent months. Monero (XMR), Zcash (ZEC), and Dash (DASH) are all currently valued at under half of their July price. So, it's unsurprising that the teams behind Dash and Zcash are now starting to reassure exchanges that they can continue to list their coins, and remain compliant with the FATF ruling.
---
Dash – Wrongly Stereotyped as a Privacy Coin?
In August, Dash Core Group CEO Ryan Taylor published a blog post in which he appeared to distance the project from its privacy features. The post stated that "the required processes and compliance tools for Dash are identical to those required to support Bitcoin." By this reasoning, since PrivateSend uses the same mixing techniques which are available for Bitcoin, then Dash is no more a privacy coin than BTC is.
This is further elaborated in a document issued by DCG, called "PrivateSend Legal Position." The document outlines that the association of Dash as being a privacy-centric coin is rooted in its brand history, dating back to 2014 when the project was called Darkcoin.
It goes on to explain how its PrivateSend function is based on a broader coin mixing protocol called CoinJoin. Although CoinJoin makes it more difficult to trace transactions, it doesn't obfuscate them entirely and they could still be read by compliance software.
---
Zcash – More Transparent Than Other Coins?
Zcash appears to be taking a similar approach. Last week, Electric Coin Company, which operates Zcash, published a blog post of its own.
Jack Gavigan, who heads up the company's Regulatory Affairs division, explains that Zcash is also no different than other cryptocurrencies. In fact, somewhat ironically, it's more compliant with the FATF transparency requirements than other coins which don't make claims to privacy.
Gavigan explains that if someone is transacting Zcash through an exchange or wallet, then Zcash's privacy features don't prevent the provider from conducting all the necessary due diligence checks and monitoring required by the FATF.
Furthermore, Zcash offers an "encrypted memo field" which enables the provider to require that the party sending the payment provides a name for the beneficiary. It isn't fully clear if there are any controls to stop someone from entering a false name, but Zcash points to this feature as an enabler for compliant transactions.
Monero will have a harder time handling the FATF challenge, but developers appeared to indicate in an email to Bloomberg that they intend to demonstrate compliance.
---
Is This The End For Privacy?
There's nothing wrong with a cryptocurrency project attempting to demonstrate compliance with the FATF guidance. But it doesn't spell good news for the future of privacy coins that the remedies offered in both cases are to state that transactions are effectively not private.
Perhaps laypeople can't scrutinize transactions, but the explanations provided by both projects make it clear that there's no chance of anyone using Dash or Zcash with true anonymity.
So it seems that privacy coins are now stuck between a rock and a hard place. If they are to keep their value, they need the liquidity that comes with being listed on big exchanges. But as domestic regulators start to follow FATF guidelines, exchanges are going to demand increased transparency from the coins they list, if they are to remain compliant. Therefore, cryptocurrencies will inevitably be forced to compromise on the level of anonymity they can guarantee for their users.
Is there any hope that all our crypto transactions don't have to be laid bare for all the world to see? Well, CipherTrace unveiled its Travel Rule Information Sharing Architecture solution in September. This enables exchanges to validate that transaction data is compliant without having to actually share the data itself. It has the potential to offer some degree of assurance to those transacting large volumes and values that they aren't going to become targets for cybercrime.
However, it seems that overall, true anonymity in cryptocurrency transactions is likely to become a thing of the past. If it doesn't, the only place it will exist will be deep underground. The dark irony is that by outlawing truly private transactions the regulators' attitude that only criminals need privacy becomes a self-fulfilling prophecy.