Immutable Proof: How Blockchain Can Fight Fraud And Forgeries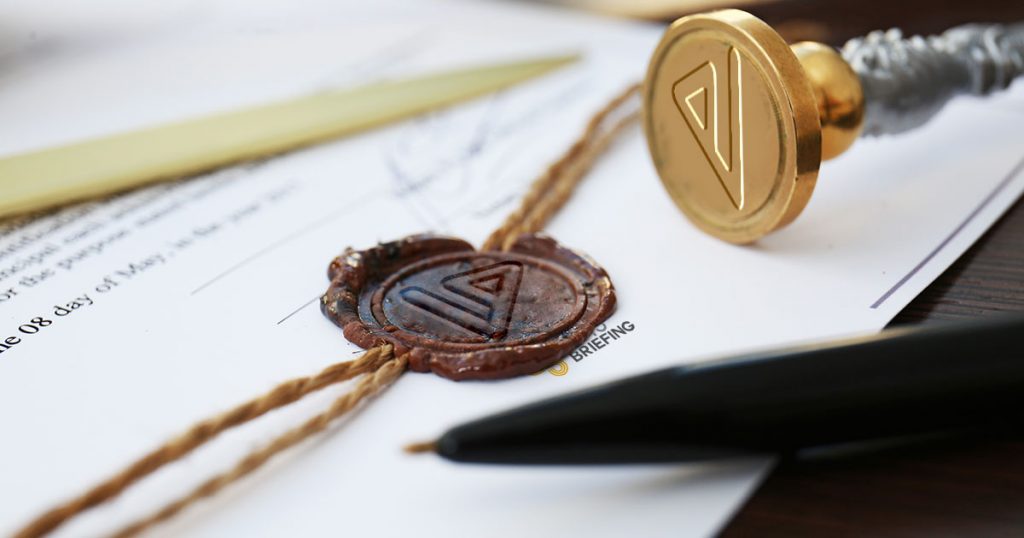 With the rise of data breaches, fraud, and identity theft, a growing number of projects are using blockchain technology for file and identity validation. Digital files are quite easy to tamper with, as Craig Wright recently demonstrated in his court battles with the Kleiman estate.
Now a number of projects are using distributed ledgers as immutable records for important data. We've previously reported on Factom, which secures data on the Bitcoin blockchain, as well as Roger Ver's Bitcoin Cash notary tool.
The details vary, but the model is the same: each file is used to generate a unique digital fingerprint, or hash, which is then saved on the blockchain. Since the odds of two files sharing a fingerprint are astronomically low, the presence of a correct hash is undeniable proof that the document has not been altered.
And the number of tools is growing. Here are some of the other entrants to the space:
---
BlockNotary
Touting its "proof-of-existence" technology, BlockNotary allows users to upload digital content from their mobile devices with a Timestamp. Each file is stored on the Interplanetary File System, with a hash uploaded to Bitcoin's mainnet or testnet.
This immutable ledger reduces the risk of copyright infringement for product users by proving ownership and identity. The technology also enables blockchain-verified video interviews, assuring fraud prevention and remote identity verification.
BlockNotary's Journal application has the potential to be useful for legal applications, as it "replaces the paper notary journal for recording notary acts."
Notarization via the Journal is secured with end-to-end encryption, timestamped, and protected for authenticity. BlockNotary is a strong advocate for the usage of blockchain authentication in legal situations, with Vermont State Law recognizing the utility of the tool, along with a number of other states.
---
Acronis
Acronis has been around for some time as a "global leader in hybrid cloud backup and data protection." In their latest move, the project is using blockchain technology in an effort to "protect any data in any industry."
The company proposes a range of use-cases, including court documents, medical records, security camera footage, or long-term archiving.
Acronis uses the Ethereum blockchain for its notary functions. Users upload each file to a repository, where a fingerprint of the file is stored as a hash on the Ethereum blockchain. As the Acronis website explains, "Authenticity of a stored file can be independently checked with the information contained in the corresponding certificate." Because of the "known transparent algorithm," the website argues, "you do not need to trust any person or entity to verify this information."
Users can even test out the technology, notarizing a file by dragging and dropping it into the web browser demo.

---
V-ID
V-ID has been making major progress in recent months, both developmentally and in terms of market adoption. The VIDT token experienced massive growth, rising from a steady seven cents USD in previous months to more than 50 cents in late June before cooling off to the low 20's.
The token was first launched on a select few exchanges, but is now expanding its availability, most notably on the new Binance DEX.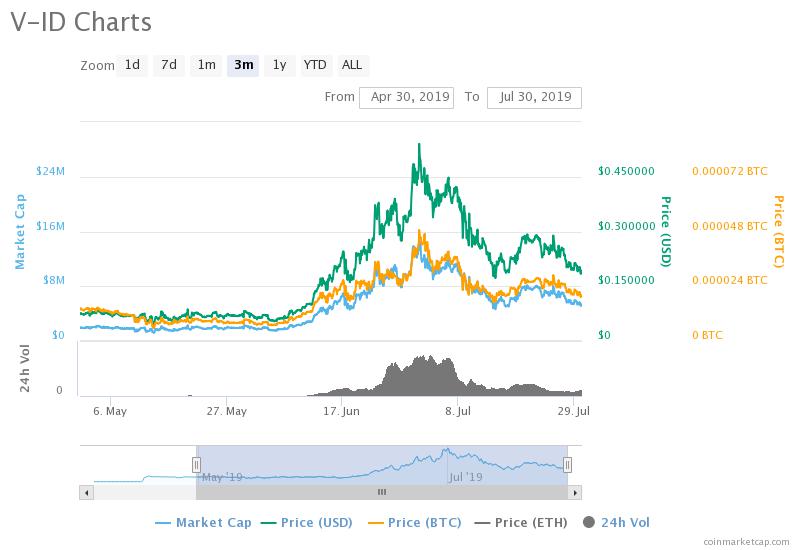 Whereas other tools save data to a single blockchain, V-ID uses several different ledgers to increase security many times. At present, VIDT operates as a hybrid token on Bitcoin, Ethereum, DigiByte, Hyperledger, LTO Network, and, as of this month, Binance Chain.
The project proposes a wealth of use-cases, from the verification of diplomas and certificates, to the authentication of digital media files and accounting records. Using the V-ID system, the alteration of a single pixel could demonstrate the difference between a Photoshopped image and the original.
Also useful on a smaller-scale level, V-ID can be used for a variety of interesting applications. The V-ID website suggests a few more possibilities, such as countering diploma fraud.
"After [diploma] validation, graduates can copy, rename, print or send a diploma like any file. Recipients can check the integrity of the validated content, whether it is digital or printed, in 5 seconds," the site explains. Business invoices can be validated by merchants and verified by customers to prevent fraudulent charges.
The V-ID project already claims a number of high-profile customers, including JWC Superyachts, Vitrumnet, and the educational institution, HBO Drechtsteden. Most impressively, the project also counts Airbus Space & Defense among its clients, although this could not be independently verified.*
More recently, V-ID announced a partnership with AmSpec, an oil and gas inspection company that produces more than 50,000 inspection reports on a monthly basis. In this case, there's no question of accuracy: the partnership is demonstrated by the V-ID window on AmSpec's website: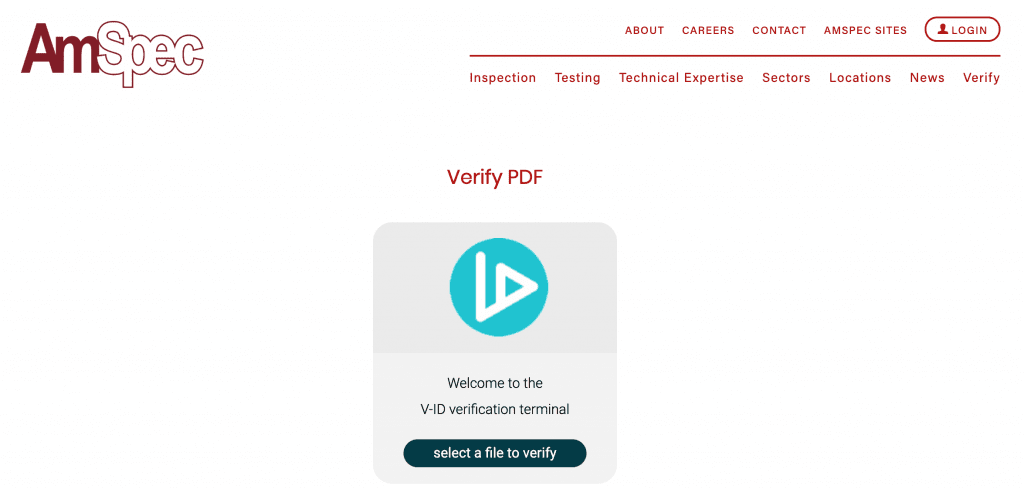 Each of these projects has a long way to go in terms of adoption. But the presence of a trustless means of verifying authenticity on an immutable ledger means that blockchain notaries won't disappear anytime soon.
---
*An email to Airbus was not returned at the time of publication.