Blockchain Supply Project Partners With JPMorgan- And Alibaba-Backed Tech Firm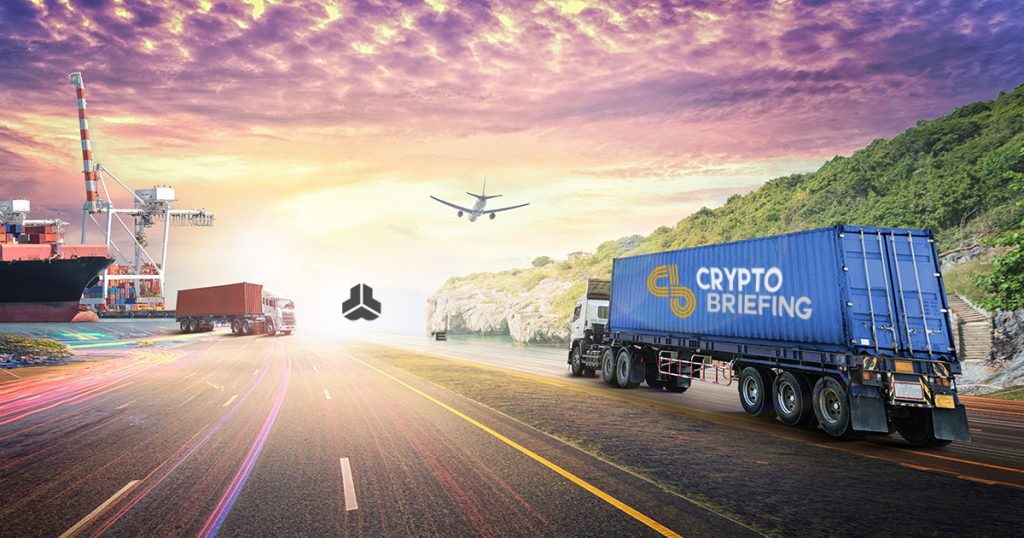 A project using blockchain to increase efficiency and transparency on the supply chain has formed a partnership with one of the world's leading developers of electronic tagging and IoT-based solutions.
Blockchain-based logistics company Citizens Reserve announced on Tuesday it had partnered with Smartrac, which develops hardware for monitoring goods in transit.
Smartrac supplies electromagnetic tags, known as Radio-Frequency Identification (RFID), that can store information about physical goods, facilitating easy identification and tracking throughout the supply chain.
Headquartered in the Netherlands, Smartrac is one of JPMorgan's portfolio companies. Chinese conglomerate Alibaba has also taken a minority stake, with an interest in using the technology to develop brand protection solutions.
The new collaboration will enable Citizens Reserve to use Smartrac's RFID tags and its Smart Cosmos IoT solution to track physical items on its own 'supply-chain-as-a-service' platform – SUKU. Expected to launch in Q1 2018, SUKU will provide companies with the technological foundation to build supply-chain orientated applications and services.
Eric Piscini, Citizens Reserve's CEO, highlighted that a solution using multiple complementary technologies would create a powerful logistics solution for business.
He said: "Blockchain technology helps lay the foundation to build a more transparent supply chain solution, and now, with the integration of other technologies such as IoT, RFID, and NFC through Smartrac, we are able to deliver on our mission of being the most effective supply chain solution for businesses moving product from supplier to retailer."
---
Citizens Reserve
The case for blockchain in logistics is compelling. Long and complex supply chains stretching around the world can include multiple suppliers and agents. The paperwork can be siloed and imperfect; details of an exact shipment can quickly be distorted, almost like a game of Chinese whispers. An immutable and decentralized ledger creates a shared record for all involved parties, one that cannot easily be tampered with.
Yonathan Lapchik, Citizen's Reserve's Chief Innovation Officer (CIO), explained to Crypto Briefing that blockchain could not only improve efficiencies and transparencies on the supply chain, it also enabled suppliers to better meet the needs of their customers.
For example, the Chinese soybean market – which consumes about a third of the world's annual crop – is shifting towards buying soybeans from sustainable sources. Soybean suppliers, Lapchik says, could use a SUKU and Smatrac-based solution to quickly identify specific crops and ensure they met market requirements.
---
Blockchain logistics
VeChain (VET) began exploring blockchain integration on the supply chain in 2017. But it isn't the only one. Danish shipping and American computer giants, Maersk and IBM, have collaborated on their own blockchain-based solution. Known as TradeLens, parties can access and add relevant information as physical items travel through the supply chain. More than 154M shipping events were captured and added to TradeLens during its 12-month trial.
Lapchik isn't worried: Citizens Reserve offers something different. Whereas Maersk and IBM own the IP address for TradeLens, SUKU is decentralized. He believes Maersk and IBM will find it difficult to convince major players to join a network they control completely.
With a pivot to North America, LapChick also doesn't foresee a clash with VeChain, which is primarily focused on the APAC region. "With [SUKU] we create a place for other companies to have the benefits of the blockchain", he says. "They can use blockchain without having to do it themselves".
Amazon and Alibaba became wealthier than countries just by developing reliable supply networks for goods to be shipped around the world. The World Shipping Council estimates that around $4trn worth of goods – two thirds the total of global trade – is transported as cargo by merchant ships.
Despite efforts to the contrary, the world is becoming increasingly interconnected. Blockchain makes this process transparent and efficient. Considering the scale of global trade, blockchain's integration into the world's supply chains could save the global economy billions.
---
The author is invested in digital assets, but none mentioned in this article.