BlockFi Eliminates Minimum Deposit Requirements To Earn Crypto Interest
Interest can now be earned on any amount of BTC, ETH or GUSD.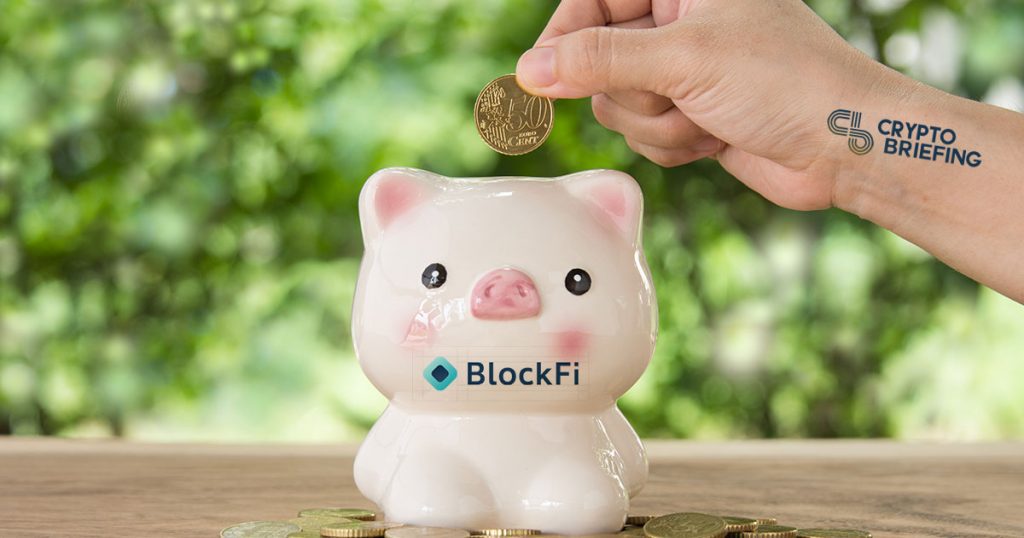 BlockFi, a New York-based project offering wealth management services to crypto investors, has removed a major barrier to entry for its BlockFi Interest Account. Starting today, BIA clients will not be required to meet a minimum deposit requirement to earn interest on their Bitcoin, Ethereum or GUSD balances.
BlockFi launched the BIA back in March 2019, when one bitcoin traded for around $4,000. Following the precipitous rise of BTC, and after listening to customer feedback, BlockFi decided to waive the minimum deposit and make its Interest Account available to a wider spectrum of clients.
In addition, the company has also removed its early withdrawal penalty, allowing one free withdrawal per month to all its clients.
The move is in line with BlockFi's core philosophy of enhancing access to financial tools. "We're thrilled to see the growth in platform activity from crypto investors leveraging our wealth management products," affirmed Zac Prince, CEO and Founder of BlockFi. "This update to our terms will make our products more widely accessible – which is a key theme of the crypto sector and part of our mission at BlockFi."
A business case can also be made for relaxing participation requirements. BlockFi has recently expanded to India, and now it is targeting Latin America as the next expansion avenue.
"U.S.-grade financial products have typically only been available to high net worth individuals in countries like Argentina and Costa Rica," explained Flori Marquez, BlockFi Co-Founder. "BlockFi's platform leverages blockchain rails to make wealth management products available on a much broader scale."
The company's expansion plans are powered by its recent Series A financing round, which allows it to remove roadblocks and rapidly scale its core business. It's worth noting that the accounts are still subject to Gemini's withdrawal minimums, amounting to 0.003 BTC (~$30) and 0.056 ETH (~$1). Smaller amounts may take up to a month to process.
Still, BlockFi continues adding more features to its offering. Interest Payment Flex was recently introduced, which allows users to receive all of their interest in one of the three available currencies.