Brave 1.0 Is Finally Here, but Can It Stand out in the War of the Browsers?
Google Chrome makes for some tough competition.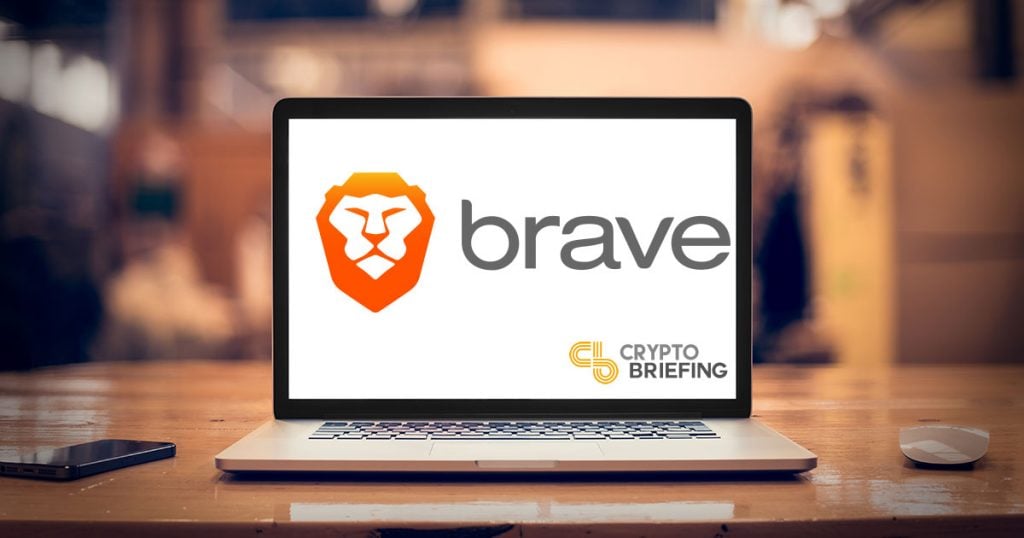 The Brave browser is out of beta, meaning its users now have access to a full, stable release of the privacy-focused browser. The company also confirmed that it had reached nine million monthly active users. The war for browser users has been fought for more than a decade. What are Brave's chances of beating out the competition?
The nine million figure puts Brave in the position of being one of the most-used crypto-related projects. It's certainly way ahead of any dApp, at least according to the major ranking sites like Dapp Radar, where the most-used dApp hasn't even hit 5,000 users in the last week. The total number of Bitcoin wallets currently stands at around 40 million.
Of course, Brave isn't a pure crypto or blockchain project. Anyone can download and use the Brave browser without needing to buy Basic Attention Token, the native currency of the platform. In that respect, Brave is competing for users with other browsers: Google Chrome, Safari, Firefox, and the rest.
Let's be clear — even with 9 million users, Brave has a long way to go before it can stand on even footing with the competition. For example, Firefox has around 4.3 percent of the market, which amounts to around 250 million monthly active desktop users.
But in the browser game, there's one player that's going to be hard to beat.
The Rise of Google Chrome
In terms of pure user numbers, Google Chrome dominates the browser market. Currently, it's the preferred option for nearly two-thirds of users and substantially ahead of its nearest competitor Safari, which trails behind with roughly 15 percent of users.
Google launched Chrome back in 2008 against the backdrop of Microsoft's Internet Explorer, which was previously the long-standing market leader. At the time, Microsoft was struggling to adapt the legacy tech of Internet Explorer to the new demands of Web 2.0.
Google entered the market with its fast, light, and secure web browser. It defied Microsoft norms by making the underlying Chromium codebase open-source. A year later, it launched the extensions gallery, enhancing the versatility of Chrome beyond anything previously seen in a web browser.
The strategy worked. Chrome's rise to dominance was already inexorable, but the launch of its enterprise bundle in 2017 was one of its most aggressive swipes at Microsoft's market share. For its part, Microsoft had attempted to revive its flagging usage by launching the extension-supported Edge browser in 2015. But the damage was done. As things stand, Edge accounts for a little over two percent of browser users.
The browser wars aren't over though, and despite its dominance, Chrome has several chinks in its armor that Brave and other web browsers are all too willing to exploit. The biggest weakness is privacy. Google has been dogged by privacy concerns ever since Edward Snowden revealed the extent to which the company was exploiting user's personal data.
In 2018, Google made a further misstep. Under previous rules, a user could be logged into Chrome and Gmail independently, meaning you could stay logged into your emails while browsing elsewhere without logging in. When the company introduced a linked login policy, it infuriated prominent privacy advocates who swore they'd no longer use the service.
Brave, Opera, and Firefox Exploit the Privacy Angle
Perhaps unwittingly then, Google has created a niche in the market for privacy-focused browsers. Now, all Chrome's competition is gunning for the portion of browser users that care about their user data.
For its part, Brave is taking the privacy model one step further. Whereas Google has made billions by monetizing user data through advertising, the Brave model is to disintermediate online ads. Brave users can choose whether or not they want to watch adverts and, if they opt in, they earn BAT as a reward. They can also use these BAT to reward publishers of sites they enjoy.
However, Brave isn't the only browser company to spot Google's privacy vulnerability. If Brave is going to compete with Chrome, then it needs to beat its closest rivals first. These are Opera and Mozilla Firefox. Firefox was also hit badly by the rise of Chrome, and as such, now positions itself as a privacy-centric alternative.
Even so, similarly to Chrome, Firefox requires that users download add-ons if they want to block advertisements and ensure their browsing habits aren't being monitored by tracking cookies. Both Brave and Opera offer ad-blocking features already incorporated into the browser functionality itself. Both also claim that not having to load ads on the page makes them faster than Chrome, with Brave claiming it's up to eight times faster on mobile than Chrome.
Brave and Opera are also the only two browsers that are friendly to crypto users. Brave has its BAT integration, while Opera has a built-in cryptocurrency wallet that supports Bitcoin and Ethereum, and more recently, TRON.
Conclusion
Brave is evidently growing fast as the recently-reported 9 million monthly active users is up a million from the figures it reported in October. This rapid growth appears to imply that Brave is well on its way to becoming a serious competitor in the browser market.
The company has also previously stated its commitment to ensuring it maintains appeal to a broad base — beyond the purely privacy-minded user. It's this broad appeal that will ultimately determine if it can outpace the competition to become a serious rival to the dominance of Google Chrome.