Still Bullish on DOGE? Buy 1 Token a Million at a Time on Bitfinex
One MDOGE is equivalent to 1 million DOGE, or a little more than $4,500 by the current prices.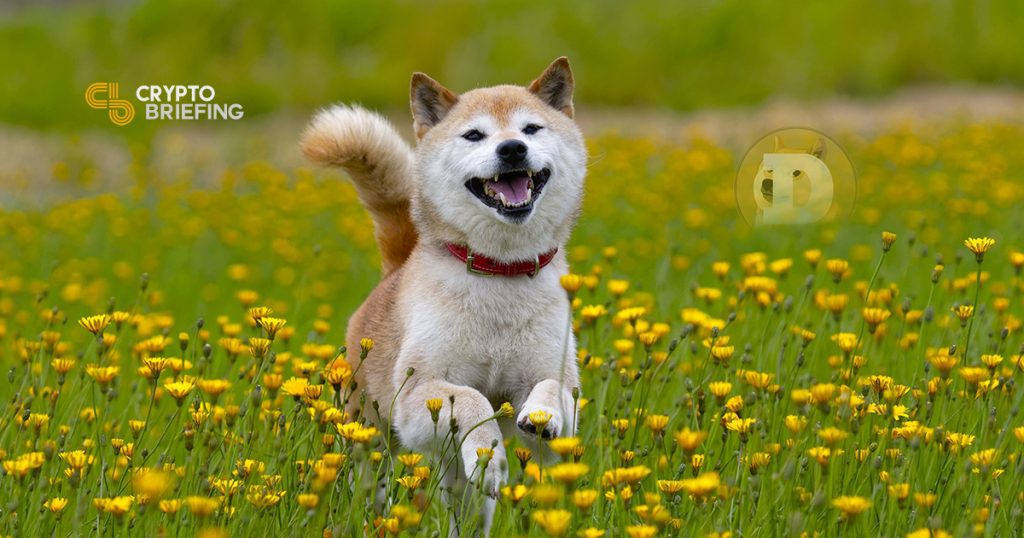 Key Takeaways
Dogecoin jumped roughly 100% since Jun. 6 after a TikTok video promoting it went viral.
As the uptrend continues, big players like Bitfinex are trying to capitalize on it.
Dogecoin went wild after a TikToke user named "jamezg97" posted a video asking viewers to pump DOGE with a small investment. In just a few days, the coin surged from $0.00230 to $0.00460. Now it looks like Bitfinex is looking to join the hype.
Heavy DOGE Bidding
Bitfinex, a well-known cryptocurrency exchange, decided to draw traders' attention by introducing a new ETF-like product called "MegaDogecoin" (MDOGE).
One MDOGE is equivalent to 1 million DOGE, or a little more than $4,500 by the current prices.
MegaDogecoin will be available to trade against USD, USDT, and BTC on July 10, 2020, from 8:30 AM UTC. Deposits will be available from 7:30 AM UTC on the same date. Bitfinex's General Counsel, Stuart Hoegner, told Crypto Briefing:
"MDOGE will, we believe, allow for more precise price discovery. Consistent with the current listing policy, we allow listing of legally compliant tokens that our customers wish to trade."
Paolo Ardoino, Bitfinex CEO, commented on the listing on his twitter. He highlighted that Bitfinex is the exclusive platform for trading DOGE in bulk.
Good boy @bitfinex , the only place where you can trade MEGA Doges! https://t.co/z2EwxkvcJD

— Paolo Ardoino (@paoloardoino) July 9, 2020
Not Investment Advice
Dogecoin originated as a community-focused coin. It was intended for things like tips and charity. Hence, the project's official twitter page warns DOGE lovers against FOMO.
Be mindful of the intentions people have when they direct you to buy things. None of them are in the spot to be financially advising.

Make choices right for you, do not ride other peoples FOMO or manipulation.

Stay safe. Be smart.

❤️ #dogecoin

— Dogecoin (@dogecoin) July 8, 2020
Nevertheless, with products like MDOGE, substantial amounts of money may be on the line. It's time to see whether Dogecoin will have much fuel beyond a viral TikTok kickstart.