Can Curve Finance Catch Its Hacker? $1.85M Bounty Now For Public Assistance
Following a breach on July 30, Curve Finance has turned to the public with a $1.85 million bounty in hopes of retrieving stolen assets.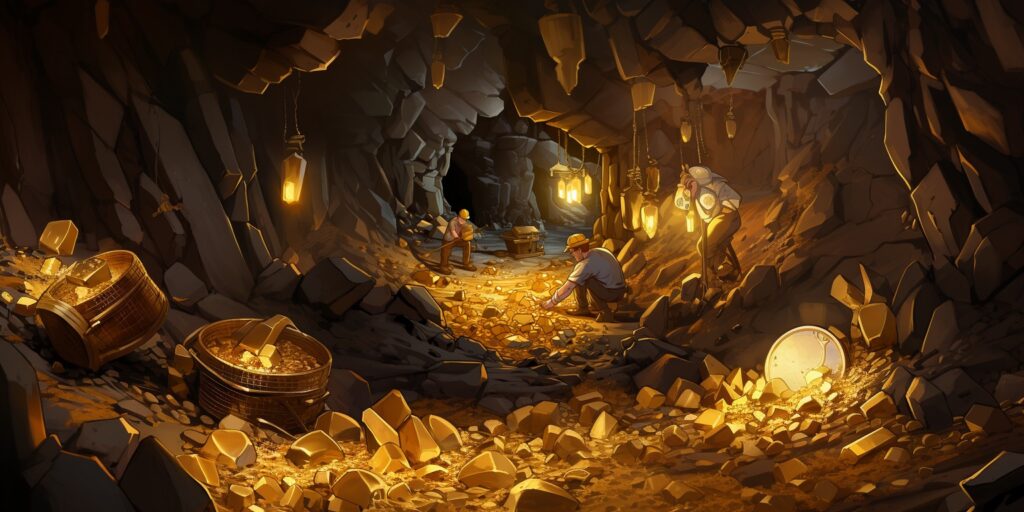 Curve Finance, a decentralized finance protocol, announced that the $1.85 million bounty to recover funds lost during a reentrancy exploit on July 30 is now offered to the public.
The breach, attributed to a weakness in the Vyper smart contract language for Ethereum Virtual Machine, resulted in wary investors pulling out a significant $3 billion from several DeFi platforms.
Despite Curve Finance's prior proposal to the attacker of a 10% bounty in exchange for the return of stolen funds, only a portion was returned to platforms, including Alchemix, by Aug. 5.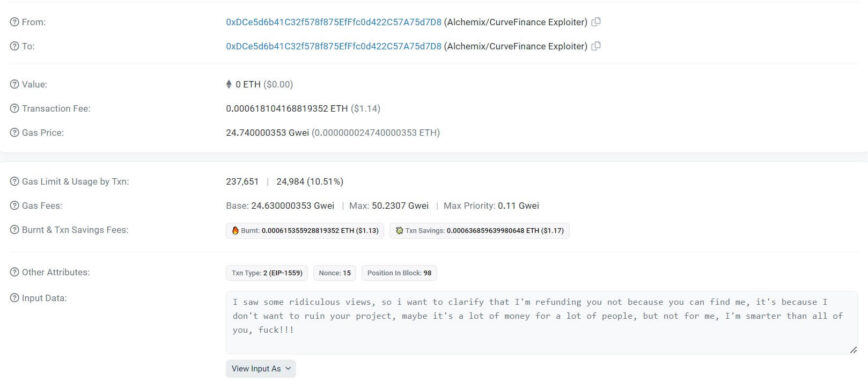 In light of this, and with the Aug. 6 deadline passing without any further returned assets, Curve Finance extended the bounty offer to the general public. Cruve tweeted that the hacker of the CRV/ETH protocol failed to return the rest of the funds, so the bounty will go to those who are able to identify the hacker in order to pursue legal action.
On the bright side, blockchain analysis by Peckshield showed a silver lining: about 73% of the stolen assets had been returned by Aug. 7. The DeFi community witnessed ethical hackers, like c0ffeebabe.eth, stepping in and returning vast amounts to projects, such as Metronome and Curve's trading pool.
#PeckShieldAlert A total of ~$73.5M worth of cryptos on #Ethereum were stolen in the #Curve Reentrancy exploit. So far, ~73% of them (~$52.3M) have been returned.

The remaining ~$19.7M worth of cryptos on #Ethereum have not yet been returned by the 1st Curve CRV-ETH exploiter… pic.twitter.com/hU4v1UATeh

— PeckShieldAlert (@PeckShieldAlert) August 7, 2023
Other DeFi platforms are exhibiting caution regarding Curve's CRV token. On Aug. 6, the Aave community approved a motion to restrict further CRV borrowing on their platform, a move made to prevent potential liquidation risks, especially considering Curve founder Michael Egorov's considerable CRV-backed debt.
Meanwhile, Abracadabra Money proposed a 200% interest rate hike to mitigate the risks to its CRV cauldrons, which could cause MIM to be exposed to collateralization risks:
"We are suggesting to increase the interest rate in order to reduce Abracadabra's total CRV exposure to around $5M borrowed MIM."
Data from Lookonchain revealed Egorov had traded a significant 142.6 million CRV tokens, equivalent to $57 million, in over-the-counter deals to a range of entities. Egorov's outstanding debt still hovers around $49 million across multiple DeFi platforms.
Update:

The #Curvefi founder(Michale Egorov) sold a total of 142.6M $CRV to 30 institutions/investors via OTC at a price of $0.4 and received $57M to repay the debts.

He currently has 269.8M $CRV($166M) in collateral and $48.7M in debt on 4 platforms.https://t.co/8ozY1y5KrO pic.twitter.com/ITA08Fuf4f

— Lookonchain (@lookonchain) August 6, 2023