Cathie Wood's ARK Invest Plans Bitcoin ETF
Ark Invest has partnered with 21Shares to launch a Bitcoin ETF.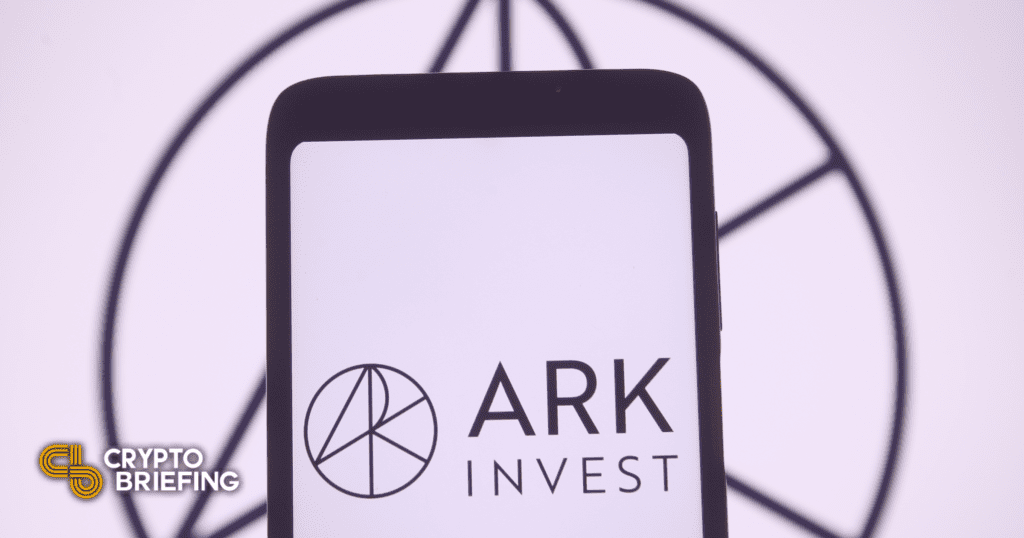 Cathie Wood's ARK Invest enters the Bitcoin ETF race.
ARK Invest Plans to Diversify Its Offerings
ARK Invest is planning a Bitcoin ETF in partnership with 21Shares.
The news came out in a Monday S-1 filing with the Securities and Exchange Commission (SEC).
The proposed ETF will give ARK Invest customers direct exposure to Bitcoin on the stock market. Price will be determined through the S&P Bitcoin Index, an aggregate of price information from several leading exchanges such as Bitfinex, Gemini, and Kraken.
Other big names look to be involved too. Coinbase will act as the custodian for the Bitcoin behind the ETF, while the Bank of New York Mellon will administrate and transfer the funds.
Ark Invest has a track record of launching ETFs for emerging markets. The firm is well-known for its Innovation ETF, which contains roughly half of ARK's assets. Additionally, in a move that surprised investors, the firm launched a Space Exploration & Innovation ETF.
As crypto asset funds gain popularity, oversight from regulatory agencies is becoming more stringent. The SEC recently issued extensions to several Bitcoin ETF applications to allow more time to examine the proposals. If approved, ARK's ETF should attract new investors hoping to gain exposure to Bitcoin in their portfolios.
ARK has been famously bullish on Bitcoin over the last few years. The firm's founder Cathie Wood recently gave a $500,000 price target for Bitcoin after the asset suffered a plunge in May. It's yet to fully recover, currently trading 45% off all-time highs.
Disclosure: At the time of writing, the author of this feature held ETH and BTC.